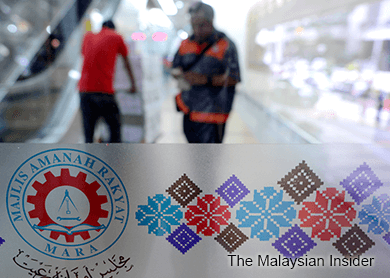 (June 26): Malaysian police are ready to assist their Australian counterparts in investigating Majlis Amanah Rakyat's (Mara) overpriced purchase of an apartment block in Melbourne, The Star reported.
Federal Commercial Crime Investigation Department director, Datuk Seri Mortadza Nazarene, said Bukit Aman was aware of the issue based on media reports, but had yet to receive any request from Australia.
"We are always ready to help in any way but so far, we have not received any request from Australia.
"The investigation is being conducted in Melbourne and we can only get involved if local police ask for assistance," he said.
The report quoted a source as saying that the Malaysian Anti-Corruption Commission (MACC) had started investigating the deal and sent officers to Australia even before it was reported by The Age.
The Australian daily had claimed that a "top" Mara officer, senior official and former politician had spent millions of government funds to buy an apartment block in Melbourne in a property scam.
The report claimed that "a group of super-rich Malaysian officials" had overpaid by A$4.75 million (RM13.8 million) in bidding for the apartment block in the city in 2013.
The trio bought the Dudley International House, priced at A$17.8 million, for A$22.5 million, with the difference pocketed as bribes back home, the paper said.
Yesterday, Australian authorities conducted several raids in Melbourne following the exposé.
Prime Minister Datuk Seri Najib Razak also assured that the allegations would be thoroughly investigated.
"The authorities here will conduct comprehensive investigations into the claims, and if any wrongdoing is found, action will be taken," he said.
On Wednesday, Mara chairman Tan Sri Annuar Musa said the agency had begun investigations into the purchase two months before the Australian paper reported on it.
He also said the Economic Council chaired by Najib had approved the purchase.
Najib maintained that the property buy was decided by consensus, and criticised some media reports for twisting Annuar's remarks to imply that he was responsible.
"The decision is made based on consensus by the economic council," Najib posted on his Twitter account.
In its report, The Age said Australian developers of the property received sham invoices for fake services, such as "consultancy and advisory", from Malaysian firms. – The Malaysian Insider