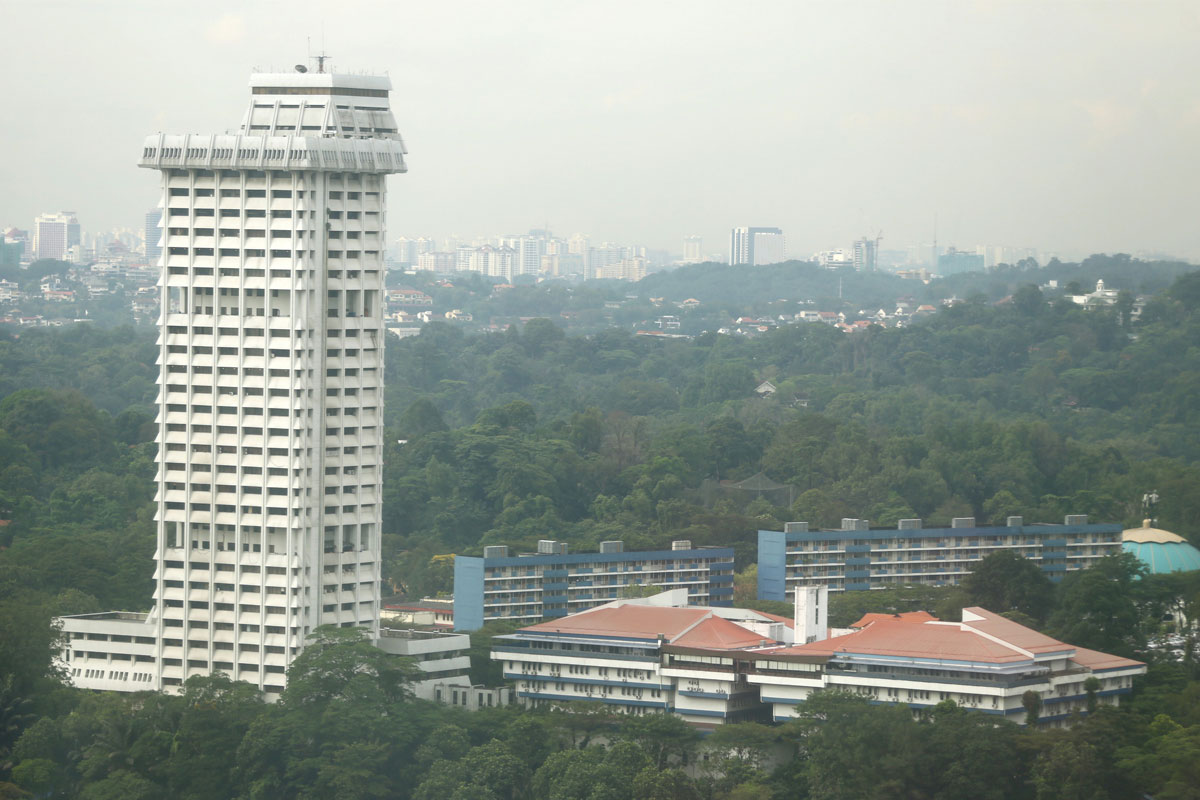 KUALA LUMPUR (March 3): Bukit Aman said today that it has begun investigations into Datuk Dr Tawfiq Ayman for allegedly receiving funds linked to 1Malaysia Development Berhad (1MDB) in a Singapore bank account under his name.
Bukit Aman Commercial Criminal Investigation Department director Datuk Zainuddin Yaacob said in a press release that they are investigating Tawfiq under Section 4(1)(a) of the Anti-Money Laundering and Anti-Terrorism Financing Act 2001.
He also said that the police will be investigating the matter under the Mutual Assistance in Criminal Matters Act 2002 in relation to the funds which are allegedly in Singapore, adding that this Act will enable them to interview witnesses abroad.
He urged all parties to refrain from speculating until the investigations are complete and findings are handed over to the Attorney-General's Chamber.
Tawfiq is the husband of Tan Seri Zeti Akhtar Aziz, a former Bank Negara Malaysia (BNM) governor who retired in April 2016.
The investigation comes amid a report by The Edge Weekly which stated that the Commercial Affairs Department (CAD) of the Singapore Police Force had informed BNM of suspicious transactions involving a UBS bank account belonging to Iron Rhapsody Ltd.
The report said Iron Rhapsody — whose beneficial owners are Tawfiq and Ayman, according to the CAD — had received US$16.22 million (RM65.71 million) from companies/bank accounts of fugitive financier Low Taek Jho, a central figure in the 1MDB scandal, in five separate transactions.
The inflows of money into the account that occurred in 2008 and 2009 triggered suspicious transaction report (STR) alerts.
However, Bank Negara was only alerted in 2015 and 2016. Soon after this, investigators in Malaysia, Switzerland and the US began looking into the theft and laundering of billions of dollars that belonged to 1MDB.
"The probes were triggered by exposés published from March 2015 by The Edge, Sarawak Report and The Wall Street Journal," the weekly reported.
The report added that the source of four of the transactions involved over RM600 million in profits made by Jho Low and his associates after flipping the RM5 billion 1MDB/TIA (Terengganu Investment Authority) bonds that were arranged by Ambank in May 2009.
"Besides this, Tawfiq and Low were also believed to have been partners in a company that Low set up in July 2007 called Abu Dhabi Kuwait Malaysia (ADKMIC)," the report said.
The Edge added that documents also showed that ex-BSI banker Yak Yew Chee had told CAD that when ADKMIC was incorporated, there were six to seven shareholders, including Low and Tawfiq.
CAD probes found that between June 2011 and September 2013, US$153 million (RM620 million) were transferred to ADKMIC's bank account in RBS Coutts, Singapore from a bank account in RBS Coutts, Switzerland, that belonged to Goodstar Ltd — a company owned by Jho Low. Good Star had received US$700 million from the 1MDB/TIA bond issue with the help of AmBank, reported The Edge.
BNM had told The Edge that it was unable to respond to questions as it was "bound by the international protocol for sharing of financial intelligence".
In a statement today, BNM said that as a member of Egmont Group 1 of financial intelligence units (FIU), it is bound by The Egmont Group Principles concerning information exchange between the FIUs to "protect the confidentiality of information in accordance to international standards and protocols".
"BNM has in place mechanisms to protect the operational independence of the FIU, which are in full compliance with the Financial Action Task Force (FATF) 2 international standards. These mechanisms ensure that there is no restriction on the flow of information to the enforcement agencies," it said.