This article first appeared in Enterprise, The Edge Malaysia Weekly, on October 8, 2018 - October 14, 2018.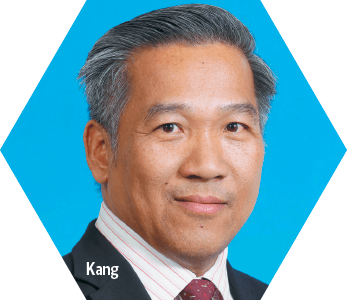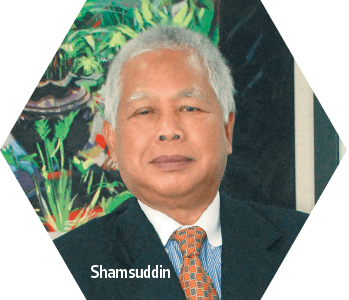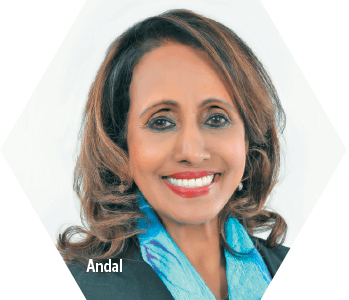 Budget 2019, which will be tabled in parliament in November, will be important for a number of reasons. For starters, this will be the first budget presented by the new government and this will go a long way in demonstrating its calibre.  
Business leaders agree that it should not contain short-term populist measures such as grants and easy government-led financing for the business community. What they want is strong leadership and clear, common sense policies.
Malaysia Retail Chain Association (MRCA) president Datuk Seri Garry Chua asks that the government consider introducing a tax relief for retail chains that invest in expansion. "We do not expect grants as we are aware of the government's financial situation. But it would be great if it could implement a tax relief programme to help our members defray the cost of renovating new and existing outlets. Perhaps beyond a minimum number of stores renovated or after a minimum renovation cost has been exceeded, the business could qualify for a tax break," he says.
"The cost of expansion can be very high, particularly for our new, less established members. A tax relief pegged to their renovation or expansion activities would help with their cash flow. The more locations our members are able to expand to, the more we can help stimulate economic activity."
SME Association of Malaysia president Datuk Michael Kang tells Enterprise that regardless of the policies proposed in Budget 2019, his biggest concern is seeing decisive leadership from the new administration. "The government needs to lay out very clear directions, particularly in terms of the country's human capital development. The business community needs proper indications on how it will get sufficient access to manpower," he says.
"Currently, many of our members want to expand their businesses and take on new orders. But they are worried about being able to fulfil those orders and have held back from expanding."
Small and Medium Enterprises Association (Samenta) president Koay Chiew Guan is more optimistic. "I think the business environment looks good for the moment. One thing I have noticed is a distinct improvement in business confidence over the last few months," he says.
"One thing I would ask for is a clearer appeals process to the Royal Malaysian Customs Department, when it comes to the classification of businesses under the new Sales and Services Tax (SST) regime."
Koay says there is currently some misclassification of various SMEs by the authorities as to whether they are manufacturers or service providers. This status determines whether a business is liable for either the sales tax or the 6% service tax.
"I appreciate that it could take some time before these misclassifications are rectified by the authorities and the business environment is once again stable. So, in Budget 2019, I would like to see a more informative and responsive appeals process laid out. We have written to the Customs Department, but we have not heard from them yet," he says.
National Association of Women Entrepreneurs of Malaysia (Nawem) executive council member Andal Krishnan says her organisation expects a lull in terms of grants for the time being and is prepared to wait it out. "That said, we want to be involved in policy decisions on female empowerment and entrepreneurship. So far, the signs are good. We have had town hall meetings, focus group discussions [with government agencies] and have even met with the Council of Elders. This shows us that the government wants our input and this augurs well for us."
Andal wants to see an emphasis on women and digital literacy in Budget 2019. "Women need to be digitally savvy, or else they will be left behind again [as they were years ago in formal education]. We do not want digital literacy to be another 'catch-up narrative'," she says.
Interestingly, Andal's views on the issue of foreign labour differ from those of some of her fellow business leaders. She would like to see initiatives in Budget 2019 that encourage the local workforce to participate in all levels of the economy. "Our dependence on foreign labour needs to be reduced. And the only way [to make up the shortfall] is to train the local workforce," she says decidedly.
Malaysian Employers Federation (MEF) executive director Datuk Shamsuddin Bardan would like to see initiatives aimed at encouraging hiring and limiting retrenchment in the business community. "When there is a slowdown in the business environment, the first thing employers have in mind is to downsize. But this is not cheap to do. And once the downturn has passed, the company has to spend time and money rehiring and retraining new staff," he says.
"We should look at our neighbour, Singapore, for guidance on this. For instance, if a company manages to avoid retrenchment during a year of overall business downturn, it may then apply to the government for a certain amount of reimbursement of the employer's portion of the Central Provident Fund contribution for that year."
In view of Malaysia's high youth unemployment rate (10.8% last year), Shamsuddin suggests that the government consider providing a double tax deduction incentive for companies that hire fresh graduates. Currently, companies in Malaysia are able to write off their employees' wages as an operating expense. With the double tax deduction, they will be able to write off the salary twice over.
"If your expenditure on one employee is RM2,000 a month in wages, under this tax incentive, if the company hires a fresh graduate or a person with disability (PWD), that company would be able to deduct RM4,000 a month as operating expenses. This could be very popular without burdening the government, particularly if the tax incentive is targeted at the right kind of hires [young graduates and the PWD community]," says Shamsuddin.