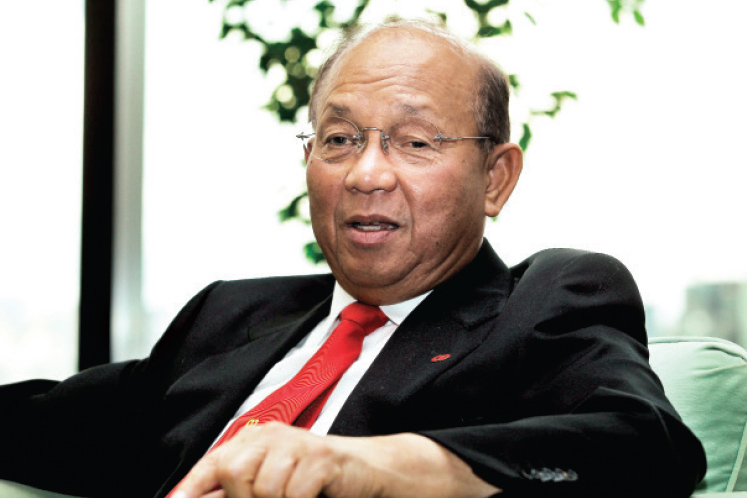 KUALA LUMPUR (Nov 2):  The Government has presented its fair share of challenges in Budget 2019, while trying to achieve fiscal prudence without derailing the economy and hurting the wellbeing of the rakyat, said banker Tan Sri Azman Hashim.
"We wish to extend our appreciation to the new Government for its comprehensive Budget," said the chairman of the Malaysian Investment Banking Association.
Azman hailed the Government's plan to reintroduce the Malaysia Incorporated policy by streamlining and improving the administrative rules and regulations, establish a new version of the public private partnership where land swap approach will be revised, open tender, widening the export markets, encourage green foreign direct investments.
"This policy is seen to have a new mind set where the public sector will focus on value add contribution to the commercial and economic values and serve as a constructive facilitator by providing a more enabling policy environment which includes investing in human capital formation and education, raising the quality of public delivery services, timely dissemination of information, market liberalisation and strengthening institutions while the private sector will need to discard the 'business as usual' mindset," he added.
Azman noted that to further strengthen the role of the small and medium enterprises, said several measures have been introduced such as the RM4.5 billion SME Loan Fund and the 1% reduction in corporate income tax rate for taxable income of up to RM500,000 for SMEs with less than RM2.5 million paid-up capital.
"We also welcome the Government's move to raise productivity by encouraging more SMEs to adopt new technologies in digital platform like e-commerce, mobile-commerce and social-commerce platforms through Industry 4.0 as it will improve their revenue, open new markets, improve customer service support and experience, and provide a more efficient end-to-end customer journey," he said.
Azman noted that the Budget focussed on empowering human capital which is a critical factor for the future of the nation. He said the emphasis is to intensify higher education and strengthen the technical and vocational education.
"These efforts will help improve the overall efficiency as well as flexibility of the labour market," he said.
Additionally, he applauded Putrajaya's priority to continue focusing on providing quality healthcare services and civil servants.
"Padi farmers, farmers, small holders, fishermen and others in the agriculture are also given attention with measures that will help alleviate the decline in income from the weak commodity prices," he added.