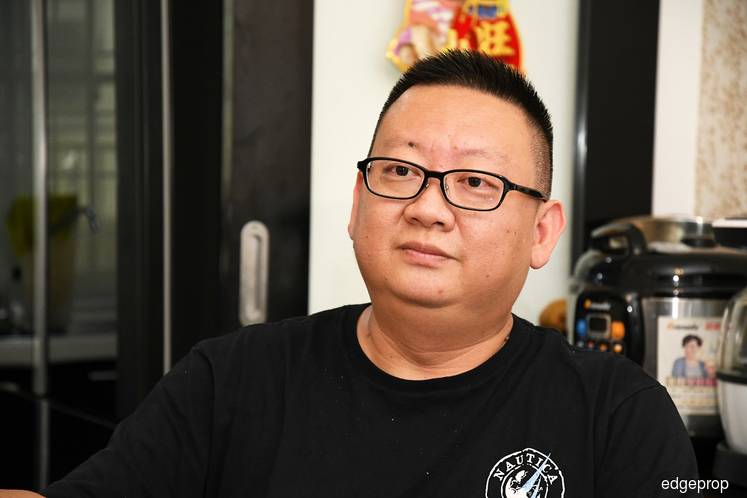 PETALING JAYA (Nov 2): The Malaysian Institute of Estate Agents (MIEA) has described Budget 2019 as a budget with "more answers than questions".
"At first glance, I feel Budget 2019 is very different from the previous one as it has more answers than questions. The budget has a very clear objective, which is to help first-time homebuyers to own a property," said MIEA president-elect Lim Boon Ping (pictured).
Unlike the previous budget, which often emphasised the amount of affordable units to be built without clear instructions on how this can be executed, Lim said.
Budget 2019 has proposed several stamp duty exemptions on transactions by first-time homebuyers. 
"Yes, there are also new taxes on RPGT (Real Property Gains Tax) for property sales in the 6th year onwards as well as higher stamp duties of 4% for property worth more than RM1 million, but both will not impact the property market because it is very clear that the government wants to tax the rich and further cool down the market," Lim noted.
He also highlighted that it is important to understand that RPGT will only be imposed on a deal that gains profit.
"It is called Real Property Gains Tax for a reason. If you earn a profit from selling off your property a few years later, I think RPGT is a happy problem," he shared.
Budget 2019 also announced the setting-up of property crowdfunding platforms which will serve as an alternative source of financing for first-time homebuyers. To this, Lim said it is an interesting way to provide a lower entry point of property investment avenue, which he thinks will stir up the slumbering local property market.
Meanwhile, on the 10% house price reduction on new property projects as agreed by Real Estate Housing Developers' Association Malaysia (Rehda), Lim believes it will not be easy to track the price reduction of new property prices.
"If it is only implemented on new property projects, we will never know if the selling price has really been reduced to 10% when a property is launched. We cannot track because developers will not reveal the pricing before a project is launched. However, I think this is a good initiative," Lim concluded. — EdgeProp.my
Click here to visit EdgeProp.my for the latest news on all things property