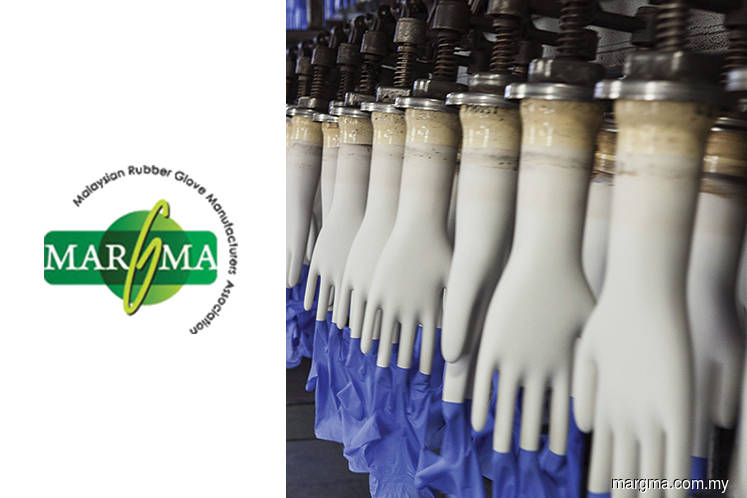 KUALA LUMPUR (Nov 2): Technological incentives provided by the government in Budget 2019 will help spur local manufacturers to adopt and utilise intelligent technologies, says the Malaysian Rubber Glove Manufacturers Association (MARGMA).
These technologies, which include automation, robotics and artificial intelligence, will also encourage local manufacturers to invest in activities such as research and development, modernizing and upgrading of their manufacturing facilities, as well as purchase of new or high technology.
In Budget 2019 tabled in Parliament earlier, Finance Minister Lim Guan Eng said the government will allocate RM210 million from 2019 to 2021 to support the transition and migration of industries to Industry4.0.
"We believe the budget announcement is fair and a very liveable budget. For a first time budgeter, the finance minister has done well working alongside our prime Minister in the preparation of this budget.
"Despite the difficult economic position that the government is facing, MARGMA lauds the various allocations to spur the local industries," said MARGMA president Denis Low Jau Foo.
"These include the RM3 billion Industry Digitalisation Transformation Fund under Bank Pembangunan Malaysia Bhd with the subsidised incentive of 2% interest rate, as well as the High Impact Fund (HIF) matching grants provided by MIDA to accelerate adoption of [the] Industry 4.0 initiatives among local manufacturers. The government said the purpose of this fund is to accelerate the adoption of smart technology, consisting of driving automation, robotics and artificial intelligence in the industry," Low said.
He said the incentives come at a good time as the Malaysian rubber glove industry is now in the second phase of growth, where companies compete in terms of product innovation and production technology.
"Heavy investments are required for this phase of growth to maintain our competitive advantage, in light of the growing competition from foreign rubber glove manufacturers," Low said.