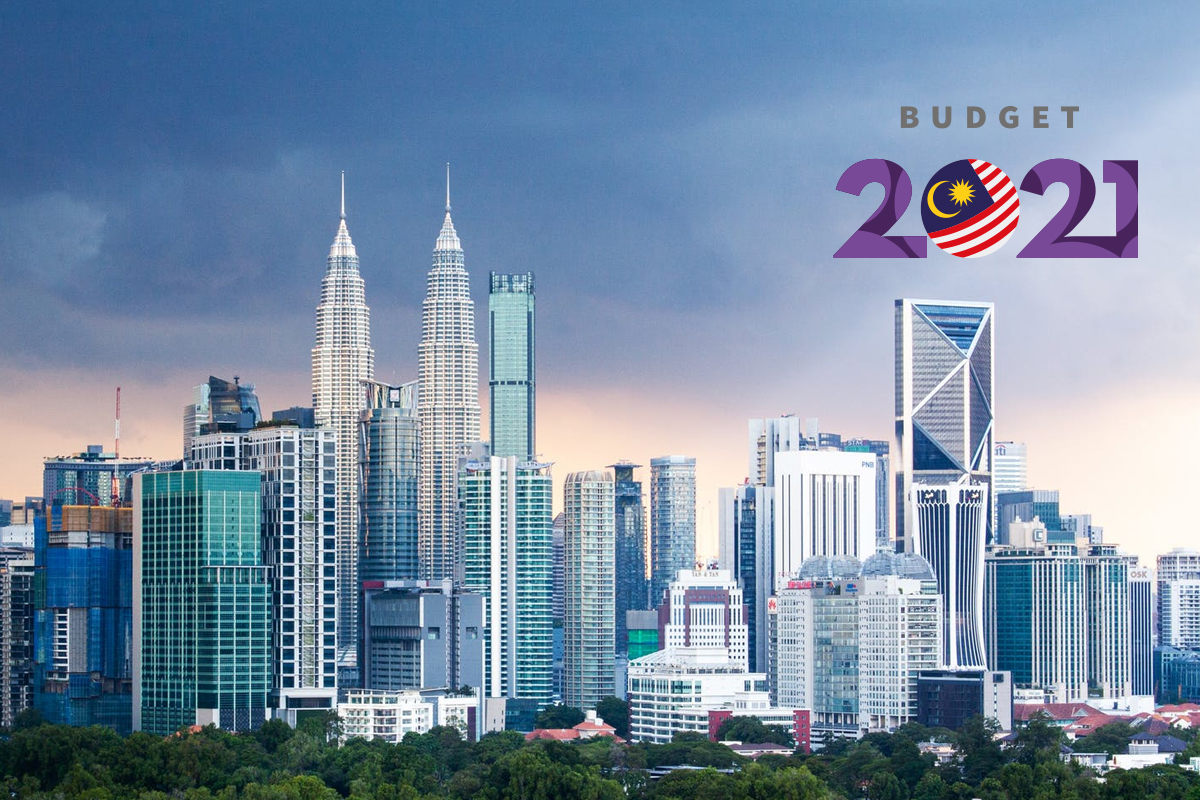 KUALA LUMPUR (Nov 6): Finance Minister Tengku Datuk Seri Zafrul Abdul Aziz has tabled Budget 2021 at the Dewan Rakyat today, which included many measures and initiatives targeted at assisting individuals in the current challenging conditions brought about by the Covid-19 pandemic.
Many of these measures are targeted at easing cash flow issues and addressing concerns around cost of living, as well as providing assistance for those who have seen their income or employment affected.
Widened scope of Prihatin Rakyat Assistance
For individuals, the government has allocated RM6.5 billion in Budget 2021 for the continued implementation of the Prihatin Rakyat Assistance (BPR) with higher rates of assistance and higher income categories.
Families with monthly household income of less than RM2,000 and have no child or one child will receive assistance of RM1,200, while those with two or more children will receive assistance of RM1,800.
Meanwhile, families with one child and earning between RM2,501 and RM4,000 per month will receive BPR assistance of RM800, while households with two or more children will receive assistance of RM1,200.
Those earning between RM4,001 and RM5,000, with one child, will receive RM500, and those with two or more children will receive RM750.
Single individuals earning RM2,500 and below will receive RM350, with the age limit eligibility for this group lowered to 21 years, versus 40 years previously.
Income tax reduction
To alleviate the cost of living issue, the government announced a one-percentage-point reduction in income tax for resident individuals for the chargeable income band of RM50,001 to RM70,000.
Expansion of Targeted Loan Repayment Assistance to B40 borrowers
The Finance Minister said banks will extend the targeted loan repayment assistance (TRA) to B40 borrowers who are BPR recipients as well as micro enterprises with loans of up to RM150,000 by three months starting December 2020.
Those in this category will have the option either to have a moratorium on their instalments for three months or to reduce their monthly repayment by 50% for a period of six months.
Meanwhile, the application process for repayment assistance will be simplified, as borrowers would only need to make a self-declaration of the reduction in their income, in order to secure the repayment assistance.
EPF-related measures
The minimum Employees Provident Fund (EPF) contribution rate will be reduced to 9% from 11% effective January 2021 for a period of 12 months, which Tengku Zafrul said could create a potential cash flow of up to RM9.3 billion for EPF contributors.
The government also announced a facility for contributors to withdraw money from their EPF Account 1, albeit on a targeted basis. Contributors will be allowed to withdraw RM500 per month with a total of up to RM6,000 over 12 months.
This is in addition to the i-Lestari facility — introduced in April this year — which allowed contributors to withdraw RM500 per month for 12 months from their Account 2.
Moreover, EPF will also allow members to withdraw from their EPF Account 2 to purchase insurance and takaful products relating to life and critical illnesses coverage for themselves and their family.
Three-month extension for Job Search Allowance
The Job Search Allowance, for those covered under SOCSO's Employment Insurance Scheme, will be extended to nine months, with an allowance rate of 80% of the employee's salary for the first month, 50% for the second until the sixth month, and 30% for the final three months.
"For this purpose, an allocation of RM150 million will be provided and is expected to benefit up to 130,000 job seekers," said the minister.
The allowance was previously only for six months, starting at a rate of 80% which gradually decreases to 30%.
The income tax exemption limit for compensation for job loss was also proposed to be raised to RM20,000 from RM10,000 previously, for each full year of service.
Various tax reliefs
The government has proposed various tax relief measures, including an expanded scope for medical treatment expenses to cover vaccination expenses for diseases including pneumococcal, influenza and Covid-19. This tax relief is for taxpayers, their spouse and child, limited to RM1,000.
To encourage old-age savings via Private Retirement Schemes (PRS), the individual income tax relief of up to RM3,000 on the PRS contributions will be extended until the year of assessment 2025.
For the lifestyle tax relief, the government will increase the limit to RM3,000 from RM2,500 previously, whereby the additional RM500 is specifically provided for expenditure related to sports, including registration fees for sports competitions.
The scope of the relief is also expanded to include subscription of electronic newspapers.
For more Budget 2021 stories, click here.