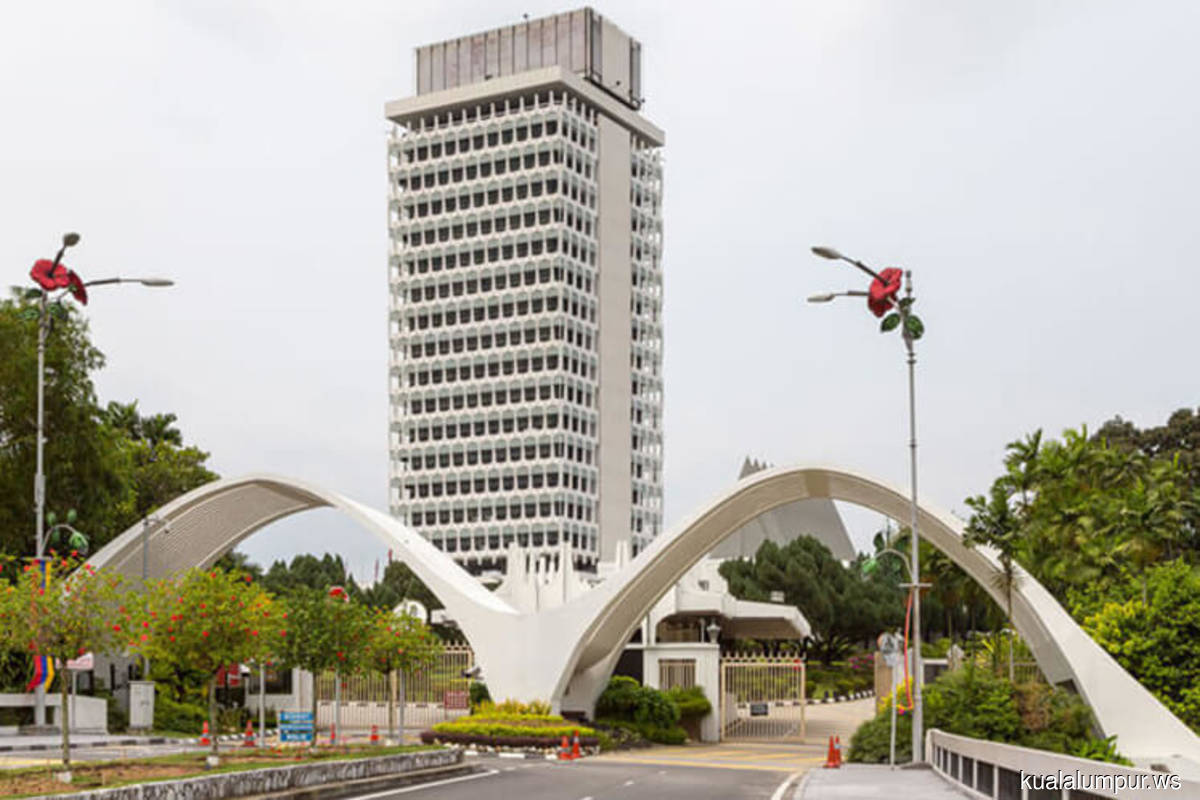 KUALA LUMPUR (Oct 24): Budget 2021 will still be announced even if Parliament is suspended as widely speculated, a source said.
"The suspension of Parliament does not mean there would not be a 2021 Budget (slated to be tabled on Nov 6). It would just mean that the budget would not need parliamentary approval," the source said, adding that the entity that assumes emergency power to run the government alone will decide on the budget.
In other words, Budget 2021 can and will be taken as passed without going through a vote in Parliament, if indeed the speculated state of "partial emergency" is declared to maintain political order amid a resurgence in Covid-19 cases.
Prime Minister Tan Sri Muhyiddin Yassin did not speak to media after his two-hour audience with Yang di-Pertuan Agong Al-Sultan Abdullah Ri'ayatuddin Al-Mustafa Billah Shah at Istana Abdulaziz in Kuantan yesterday evening. He arrived at the palace at 4.40pm and was seen leaving at 7.10pm, according to a Bernama report. Muhyiddin had chaired a special Cabinet meeting in Putrajaya prior to his audience with the King.
The first national budget since the Covid-19 pandemic hit and the first under the 12th Malaysia Plan (2021-2025), Budget 2021 is expected to be expansionary to ensure the country's recovery from the pandemic.
Prior to the development yesterday, there was speculation of Budget 2021 being turned into a no-confidence vote against Muhyiddin, who assumed office in March this year.
Opposition leader Datuk Seri Anwar Ibrahim, who met the King on Oct 13, has claimed to have the numbers to assume the premiership. His claim remains unproven for now, with the palace postponing "to a later date" the meetings between the King and the leaders of three political parties — UMNO, DAP and Amanah — that were originally scheduled for Oct 15 and 22. Last week, however, talks of a political ceasefire to counter the pandemic emerged from some quarters before speculation of the "partial emergency".