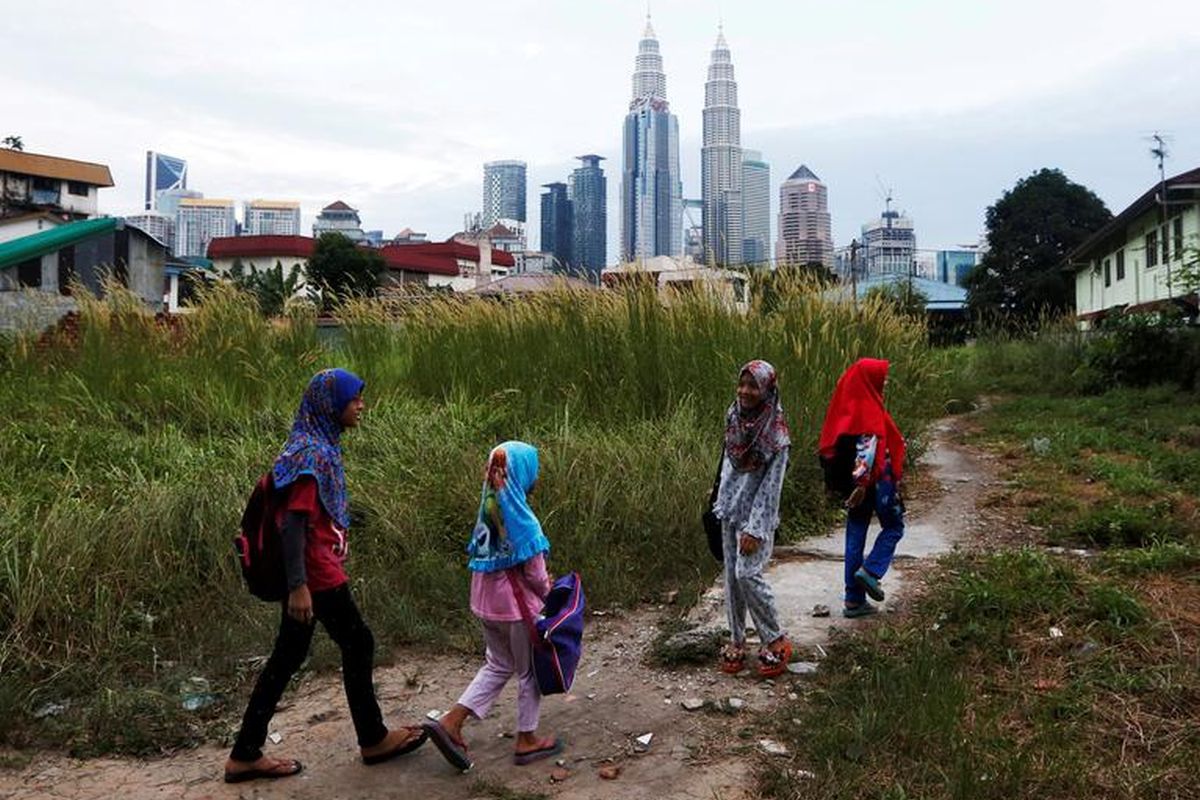 KUALA LUMPUR (Oct 30): Malaysia needs to deliver a more impactful social aid system, given that success in preventing long-term damage of the COVID-19 pandemic to the lives of the children in low-income families "depends on the quality of social policy responses to the particularly vulnerable group in society", Stephen Barrett, UNICEF Malaysia's chief of social policy said.
"This is particularly important if the government is to deliver on the leaving no one behind agenda," he told reporters at an online media conference today to mark the release of "Families on the edge" report (Part 2) commissioned by United Nations Children's Fund (UNICEF) and United Nations Population Fund (UNFPA) and conducted in partnership with public policy research outfit DM Analytics.
Immediate corrective policy responses are urgently required, the second installment of the report read, listing out the following seven "key options for urgent consideration":
(i) extend the department of social welfare (JKM)'s financial assistance schemes at least to all children, older people and people with disabilities living in, or at high risk of falling into, poverty;
(ii) introduce measures to increase income-generating opportunities for low income families, particularly for low-income single mothers (including increasing access to affordable high-quality child care and employment support);
(iii) provide greater access towards employment protection such as SOCSO and other income relief schemes among the self-employed;
(iv) expand the provision of quality school meals;
(v) strengthen measures to prevent school drop-out, including through more active risk-informed collaboration between schools and social welfare services;
(vi) strengthen the provision of mental health services and interventions in communities and schools;
(vii) strengthen services that prevent and respond to gender-based violence and violence against children, including expanding parenting support programmes in vulnerable communities.
"The upcoming 12th Malaysia Plan (12MP) and 2021 Budget are therefore critical opportunities for reimagining a more effective social policy framework for Malaysia, continuing the spirit of bold and creative policy-making that characterized Malaysia's response to COVID-19.
"Such a reimagining of social policy in Malaysia will be critical to achieving the Shared Prosperity Vision 2030, the Sustainable Development Goals and the less lofty, but no less important, aim that all parents have to provide their children with a good start in life.
"Although it is recognized that public resources are likely to be constrained for some time, current levels of investment in social protection and social welfare services suggest considerable room for increased prioritisation within the available resource envelope," the report read.
Malaysia is set to table Budget 2021 next Friday (Nov 6) and the 12MP in January 2021.
Read also:
Aid needed urgently for urban poor's recovery from COVID-19
Many low-income PPR folk don't know what aid is available — UN study
PPR folks want income-generating breaks but still need aid — UN study 
It just takes RM900 a month to lift urban poor out of absolute poverty
PPR folks not rich, though 11% earned over RM5,000 pre-Covid-19 — UN study
Some PPR folks paying higher rents than DBKL rate — UN study