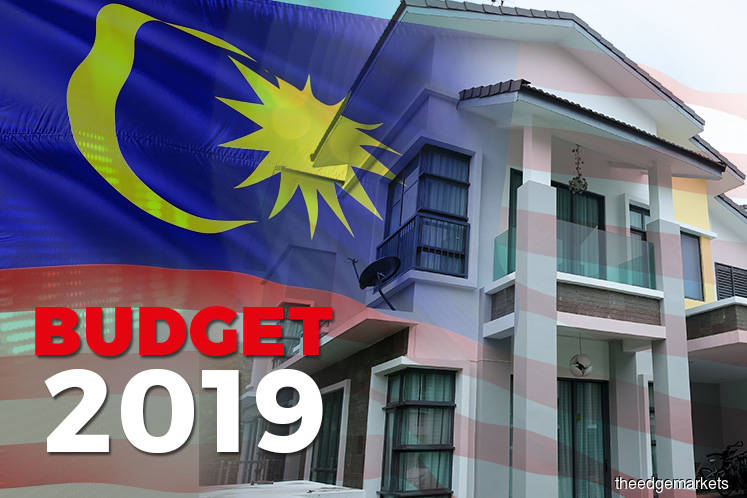 KUALA LUMPUR (Nov 2): Finance Minister Lim Guan Eng has announced several measures for the property sector in Budget 2019, aimed at encouraging home ownership especially for first time buyers.
In total, the government has allocated a total of RM1.5 billion to be spent for the affordable housing segment via the People's Housing Programme (PPR), Malaysia Civil Servants Housing Programme (PPAM), 1Malaysia People's Housing (PR1MA) and Syarikat Perumahan Nasional Bhd (SPNB).
Following the exemption of the sales and service tax (SST) on basic construction materials, the government said members of the Real Estate and Housing Developers Association Malaysia (REHDA) have agreed to lower the prices of new projects by 10%.
The government is also streamlining the real property gains tax (RPGT) chargeable on profits made from the disposal of property and shares in property companies in the sixth and following years.
The RPGT will be increased to 10% from 5% previously, for companies, non-citizens and non-permanent residence (PR) holders, while citizens and PR holders will see RPGT raised to 5% from zero previously.
However, RPGT is exempted for land, low-cost housing, medium-cost housing and affordable housing priced under RM200,000.
While the stamp duty for the sale of properties priced more than RM1 million will be raised to 4% from 3%, there is a two-year exemption for houses priced up to RM500,000, on the first RM300,000.
First time home buyers also get an exemption on stamp duty for properties priced between RM300,000 and RM1 million, for a limited period of six months starting Jan 1, 2019, which forms part of the National Home Ownership Campaign where developers will offer 10% discounts on existing unsold properties.
In a move to further aid first time house buyers, the government is looking at allowing property crowdfunding as an alternative funding source, under the oversight of the Securities Commission Malaysia (SC).
"For example, a buyer can purchase selected property by paying 20% of the price of the property, while the remaining 80% can be financed by investors that would like to get investment returns from the appreciation in the value of the property over a certain period of time," said Lim.
The platform is expected to be launched in the first quarter of 2019, upon receiving the required approvals from the SC.