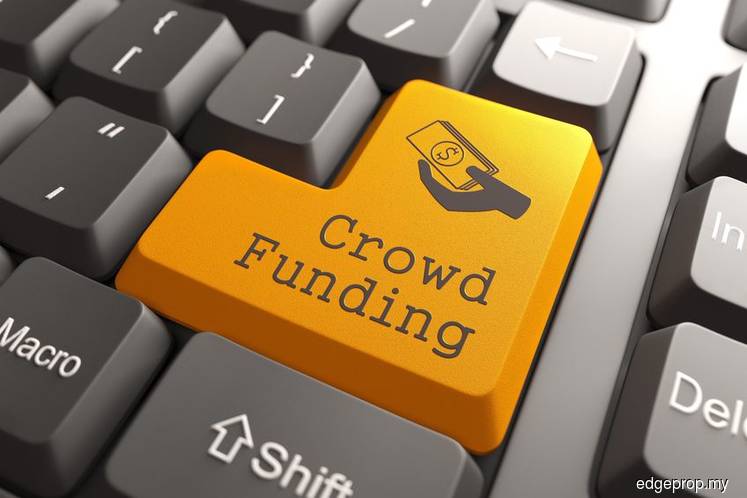 PETALING JAYA (Nov 2): Property developers have lauded the government's move to allow the private sector to engage in a new peer-to-peer lending scheme that will allow first-time homebuyers to adopt the "property crowdfunding" model.
Country Garden Malaysia and Forest City director of strategy Ng Zhu Hann told EdgeProp.my that the innovative scheme is expected to allow people to participate in property ownership.
"We applaud the peer-to-peer lending scheme introduced as it is an extremely forward-thinking initiative that will benefit the rakyat. Such collective and shared prosperity initiative will ensure Malaysia can once again rise to become the 'Asian Tiger'," he said.
Titijaya Land Bhd deputy group managing director Lim Poh Yit concurred, saying  the government's willingness to permit peer-to-peer property crowdfunding is "interesting" as it will be a totally new alternative for people to own their first homes without high commitment owing to bank loans.
"However, more instructions and procedures need to be studied in order for property developers to implement and offer this new purchasing structure effectively to its customers," he said in a statement today.
Gamuda Land CEO Ngan Chee Meng also said that the scheme needs to be properly regulated as it involves public money.
"The crowdfunding scheme will provide a bigger and more innovative way of financing for first-time homeowners.
"The budget announcements have answered the prayers on affordable housing provision and financing for the B40 group," he said.
Mah Sing Group Bhd's Group Managing Director Tan Sri Leong Hoy Kum said the government's openness to innovative funding options to help buyers own properties is laudable.
Mah Sing said the group is committed to being one of the first adopters/supporters of this program, once more details flow in.
Overall,  Country Garden Malaysia's Ng said the Budget 2019 demonstrates the government's commitment to attract foreign investments and to promote a positive business environment.
"There is sufficient development allocation and incentives to promote growth in the manufacturing and export industry. The government is also encouraging the promotion of Industry 4.0, which is in line with our Industry Integration Blueprint 2020, where we aim to attract more high-technology manufacturing plants to our Forest City industrial hubs," he said.
He also believes the increase in the Real Property Gains Tax (RPGT) is not expected to deter investors as they have confidence in Malaysia as an emerging growth market with a stable political landscape.
Meanwhile, IJM Land Bhd said it supports the government's initiatives to facilitate homebuyers to realise their aspirations to own a house.
"We applaud the government's focus on the needs of the rakyat with measures to encourage homeownership particularly for the affordable housing category. We believe every Malaysian has a right to a quality home and living environment," managing director Edward Chong told EdgeProp.my.
In Budget 2019, the government has proposed to provide cheaper financing schemes and exemption of stamp duty for first-time homebuyers as well as stamp duty exemption for a six-month period under the National Home Ownership Campaign for properties priced up to RM1 million.
"The government is taking firm steps to encourage homeownership for all Malaysians. With these measures, we hope that Malaysians take this opportunity to own their dream homes," said Chong.
Titijaya Land's Lim also welcomed the stamp duty exemptions for first-time homebuyers.
"We look positively upon the government's plan to exempt stamp duties for properties between the prices of RM300,001 and RM1 million for first-time homebuyers. The total value of unsold properties in Malaysia has reached RM22 billion as of end-March 2018, therefore such steps taken will help to boost the buying interest of the people as well as ease the burden of developers in regard to their overhang units," he said.