This article first appeared in The Edge Malaysia Weekly, on October 29, 2018 - November 04, 2018.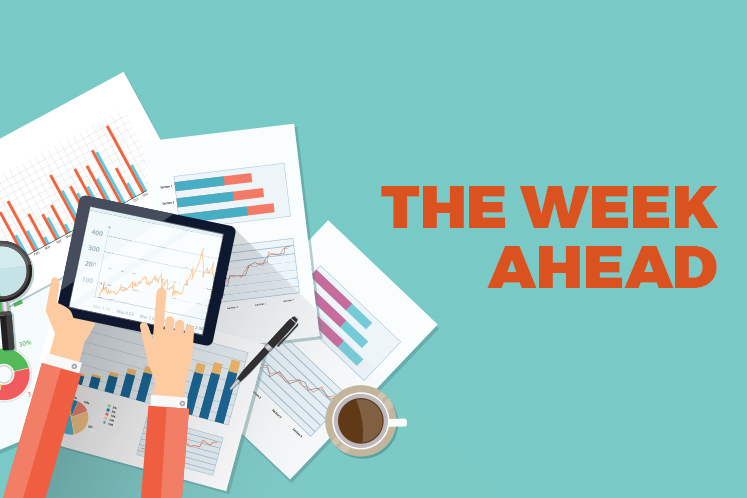 Budget 2019, to be tabled in parliament by Finance Minister Lim Guan Eng on Friday, will be the key focus this week. He has said that the first national budget by the Pakatan Harapan government will be a difficult one to prepare as it involves belt-tightening measures amid fiscal challenges and a slowing economy.
Lim has repeatedly warned in the last few weeks that it will be necessary for the people to make sacrifices to help reduce the RM1 trillion national debt, so that Malaysia can get back on track fiscally.
"We are looking for sacrifices from Malaysians who are used to getting goodies and now suddenly are not getting goodies," he remarked in late September.
Prime Minister Tun Dr Mahathir Mohamad said Budget 2019 will see a cut in the development budget, and that new taxes are possible.
"The new government's inaugural budget is expected to stay the course of fiscal and debt consolidation. Given lingering risks on the global front and signs that the domestic economy is moderating, we expect the new government to announce measures to spur investments and growth," Julia Goh, senior economist at UOB Global Economics & Markets Research, says in a budget preview report.
She adds that areas of focus are likely to be affordable housing, automotive, transport, tourism, e-commerce and renewable energy.
UOB sees the country's fiscal deficit widening to 3% of gross domestic product from an estimated 2.8% this year. This is premised on a slower GDP growth of 4.8% in 2018 and 2019, from 5.9% in 2017.
Meanwhile, the Public Accounts Committee's new probe into graft allegations concerning 1Malaysia Development Bhd will begin on Monday, with Tan Sri Ambrin Buang, the former auditor-general, being the first witness to be called.
Also on Monday, the government will start the bidding process for superyacht Equanimity that will run until Nov 28. The winning bid will likely be decided the following month. Bidders are required to put down a US$1 million deposit, Ong Chee Kwan, a lawyer for 1MDB, said last Friday.
The billion-ringgit yacht, linked to fugitive Low Taek Jho, was allegedly bought with money stolen from 1MDB. On Oct 19, the Admiralty Court declared that the government and 1MDB are the beneficial owners of the yacht after its registered owner failed to come forward in court to claim the vessel.
On the stock market, all eyes will be on Gamuda Bhd and MMC Corp Bhd after the government said last Friday that MMC-Gamuda KVMRT (T) Sdn Bhd will remain as the contractor for the underground works portion of MRT2. This was after the joint-venture company agreed to a larger cost cut of RM3.6 billion — from an initial RM2.13 billion — reducing the project cost to RM13.11 billion.
Gamuda's shares, which had sunk to a record low of RM2.07 on Oct 10 after the government decided to retender the underground portion over cost disagreements, rallied on the latest news in the last two hours of trade last Friday. The counter closed 6.47% higher at RM2.47, off an intraday high of RM2.58. MMC's shares, meanwhile, gained 3.57% to RM1.16.
"While the [cost] reduction includes the cancellation of two underground stations, namely Bandar Malaysia (North) and Bandar Malaysia (South), we doubt that MMC-Gamuda will be able to turn in any meaningful profits from the remaining works at this price. As such, we are keeping our forecasts that have removed the profits from the remaining MRT2 underground works," AmInvestment Bank Research said in a report last Friday. It kept its "hold" call and RM2.71 fair value on Gamuda.
On the data front, the Nikkei Malaysia Purchasing Managers' Index for October will be out on Thursday. At 51.5 points, the September PMI had signalled the strongest improvement in Malaysian manufacturing conditions in 10 months.
Over in China, official manufacturing and non-manufacturing PMI data for October will be released on Wednesday.
Taiwan is due to announce its third-quarter GDP data on Wednesday. A Bloomberg poll projects that its economy grew at a weaker pace of 2.3% year on year, compared with 3.3% in the second quarter.
Trade data is due to be released in Thailand (Oct 31), South Korea (Nov 1) and the US (Nov 2). Companies in the US will continue to report quarterly earnings this week, including billionaire investor Warren Buffett's Berkshire Hathaway Inc on Nov 2.
Markets in the Philippines will be closed on Nov 1 and 2 for All Saints' Day and All Souls' Day respectively.
At home, companies that will hold their annual general meeting this week include Hong Leong Bank Bhd (Oct 29), Caring Pharmacy Group Bhd and Hong Leong Financial Group Bhd (Oct 30), as well as IOI Properties Group Bhd, Sime Darby Property Bhd, CI Holdings Bhd and Plenitude Bhd (Oct 31).
Save by subscribing to us for your print and/or digital copy.
P/S: The Edge is also available on Apple's AppStore and Androids' Google Play.