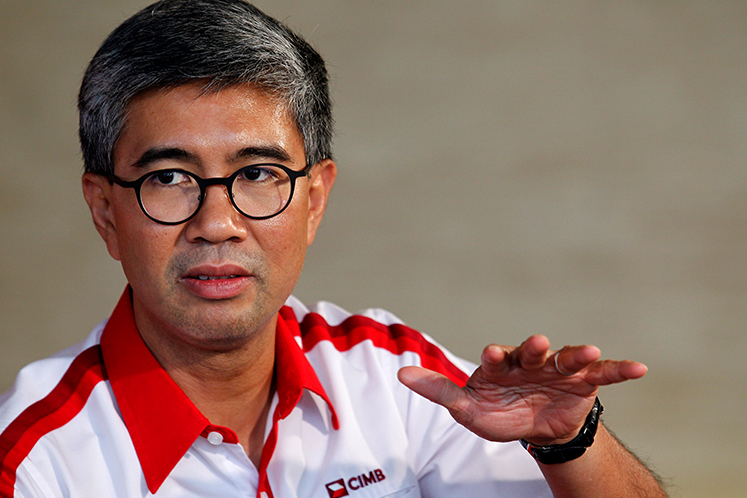 KUALA LUMPUR (Nov 2): There is a sharper focus on addressing bread-and-butter issues, as well as better public health care for the Bottom 40% (B40) household in Budget 2019, CIMB group chief executive Tengku Datuk Seri Zafrul Aziz said today.
This is through assistance such as petrol and electricity subsidies, cost of living allowance, the B40 National Health Protection Fund and free medical screening for those above 50.
"With such holistic support, they should be in a better position to improve their livelihoods and live more productively," he said in a statement today.   
Describing it as a balance budget, Tengku Zafrul is of the view that various policies and incentives with beneficiaries such as ex-convicts, the differently abled, women in the workforce, senior citizens and minority groups in Budget 2019 reflect "a sensitivity towards ensuring societal inclusion for as many Malaysians as possible, and to ensure that everyone will have a chance to contribute to and benefit from the nation's economic progress".
"Similarly, this will also feature strongly in CIMB's next mid-term growth plan, of which sustainability of our people, planet and profitability will be key. 
"The government's commitment to facilitate home ownership is evident in policies that will benefit both the B40 and Middle 40% (M40) households," he added.
Tengku Zafrul noted that CIMB is equally committed to assisting the government in facilitating home ownership by eligible borrowers in the B40 category.
"As an alternative form of financing for homebuyers, the property crowdfunding and peer-to-peer lending for home ownership has its own unique risk-returns paradigm, which, if properly regulated and monitored, could work well," he said. 
"We (also) support the covernment's effort to ensure minimal overlap of functions between agencies and entities, both public and private. Better streamlined roles and responsibilities would facilitate clarity and governance, which will pave the way for attracting more investments into the country," said Tengku Zafrul.  
"On the whole, this is a carefully curated budget, addressing the people's immediate concerns, and yet with a strong focus on fiscal discipline and development to ensure the nation's future economic and social well-being," he added.