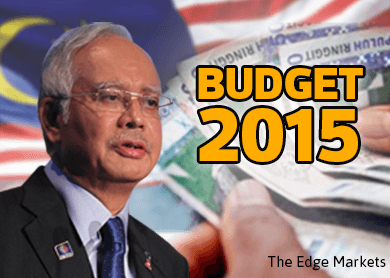 KUALA LUMPUR (Jan 13): There is a chance that Budget 2015 will be restructured, said Prime Minister Datuk Seri Najib Razak.
"I will come out with a statement [on this] next week," he told reporters, according to Bernama, after receiving flood relief assistance from China's Ambassador to Malaysia, Dr Huang Huikang.
The news wire said he was asked whether the government would revise its budget for the year after several major unexpected events took place recently, like the sharp plunge in global oil prices as well as the massive floods that hit Peninsular Malaysia's east coast.
Also present at the aid presentation ceremony was Deputy Prime Minister Datuk Seri Muhyiddin Yassin, Defence Minister Datuk Seri Hishammuddin Hussein, Home Minister Datuk Seri Zahid Hamidi and Chief secretary-general to the goernment TAn Sri Dr Ali Hamsa.
Among the items received from the Chinese government were tents, generators, water pumps, water purification sets and water hoses.