This article first appeared in The Edge Financial Daily, on July 10, 2019.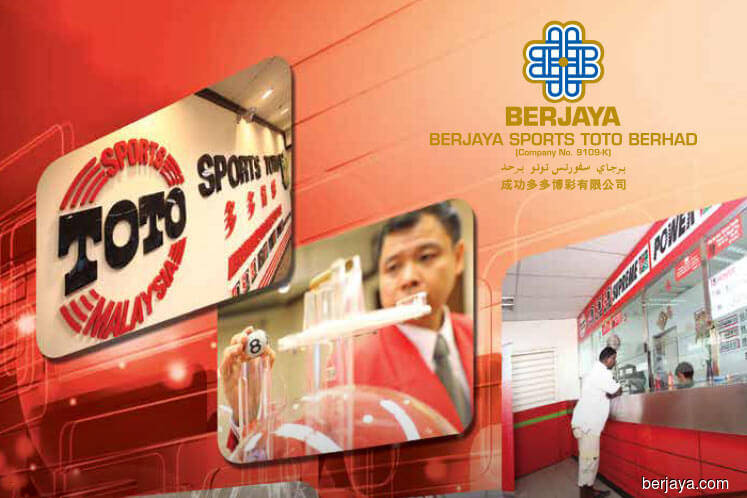 Berjaya Sports Toto Bhd
(July 9, RM2.78)
Maintain buy with an unchanged target price (TP) of RM3.10: Berjaya Sports Toto Bhd (BToto) announced that its 88.26%-owned subsidiary Berjaya Philippines Inc (BPI) has reduced its equity interest in Philippine Gaming Management Corp (PGMC) from 99.99% to 39.99% through two separate transactions: i) BPI disposed of a 20% stake in its holdings in PGMC for 117.15 million Philippine peso (about RM9.5 million) to PGMC corporate secretary Jose A Bernas; and ii) non-subscription of new shares issued by PGMC. The new shares will be subscribed by Bernas and Paulino S Soo, the president of PGMC. Post-transactions, Soo and Bernas will collectively own 60% of PGMC, which is involved in the provision of computerised online lottery systems to the Philippines Charity Sweepstakes Office.
 
BPI's profit contribution has been declining over the past few years. For the 12-month financial period (FP) 2019, this business contributed only about 11% of the group's profit before tax compared with about 15% previously. We estimate BPI's earnings contribution of about 10% for the financial years 2020 to 2021 (FY20-FY21). In view of the reduced share in earnings from these operations, we cut our FY20-FY21 earnings estimates for BToto by 6%.
We understand that the group will likely to still consolidate its Philippines business as a subsidiary despite the reduction in shareholdings. This is because BToto is deemed to have management control in determining the company's direction and strategy.
Despite our revised earnings estimates, we are maintaining our dividend projections for BToto. We do not foresee any significant impact on its ability to pay out high dividends. BPI has not paid dividends to BToto in recent years. Therefore, we do not expect the Philippine stake sale to have any significance on the group's cash flow.
We maintain our "buy" recommendation for BToto with an unchanged TP of RM3.10, based on the dividend discount model. As a dominant player in the numbers forecast operator (NFO) sector, we remain "positive" that the group will benefit from the more stringent enforcement by the authorities in curbing illegal NFO activities. Potential ongoing monetary easing by major global central banks, including Bank Negara Malaysia, could also promote a yield-seeking investing strategy which favours companies like BToto. — AllianceDBS Research, July 9