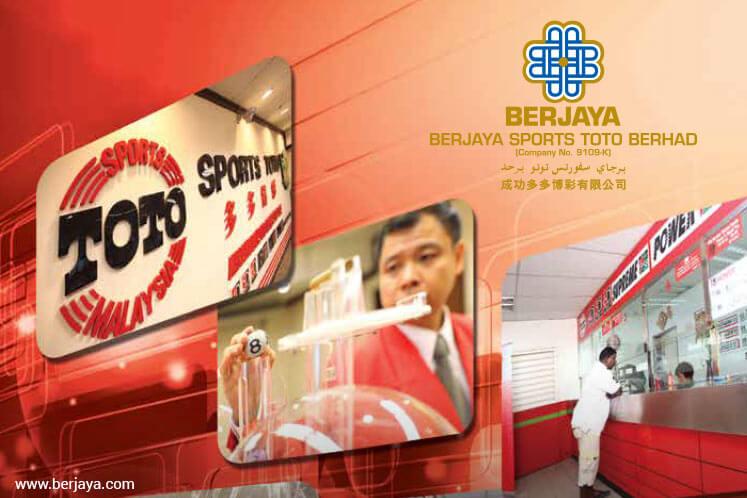 KUALA LUMPUR (Aug 20): Berjaya Sports Toto Bhd (BToto) shares fell 2.89% this morning after the group posted a net loss of RM41.38 million in the two months ended June 30, 2019 — its first loss-making period in 15 years since 2004 — mainly due to a RM78.43 million impairment of goodwill and assets from a disposal.
At 9.32am, BToto fell 8 sen to RM2.68 for a market capitalisation of RM3.62 billion.
It said that without "the impairment of goodwill and assets of the disposal group of leasing of lottery equipment business in the Philippines" that was included under its investment-related expenses, it would have registered a pre-tax profit of RM51.6 million for the period.
Its revenue for the quarter came in at RM974.92 million, mainly contributed by sales from the number forecasting operating (NFO) business at Sports Toto Malaysia Sdn Bhd (Sports Toto) and the auto retailing business operated by H.R. Owen Plc.