This article first appeared in Capital, The Edge Malaysia Weekly, on August 1, 2022 - August 07, 2022.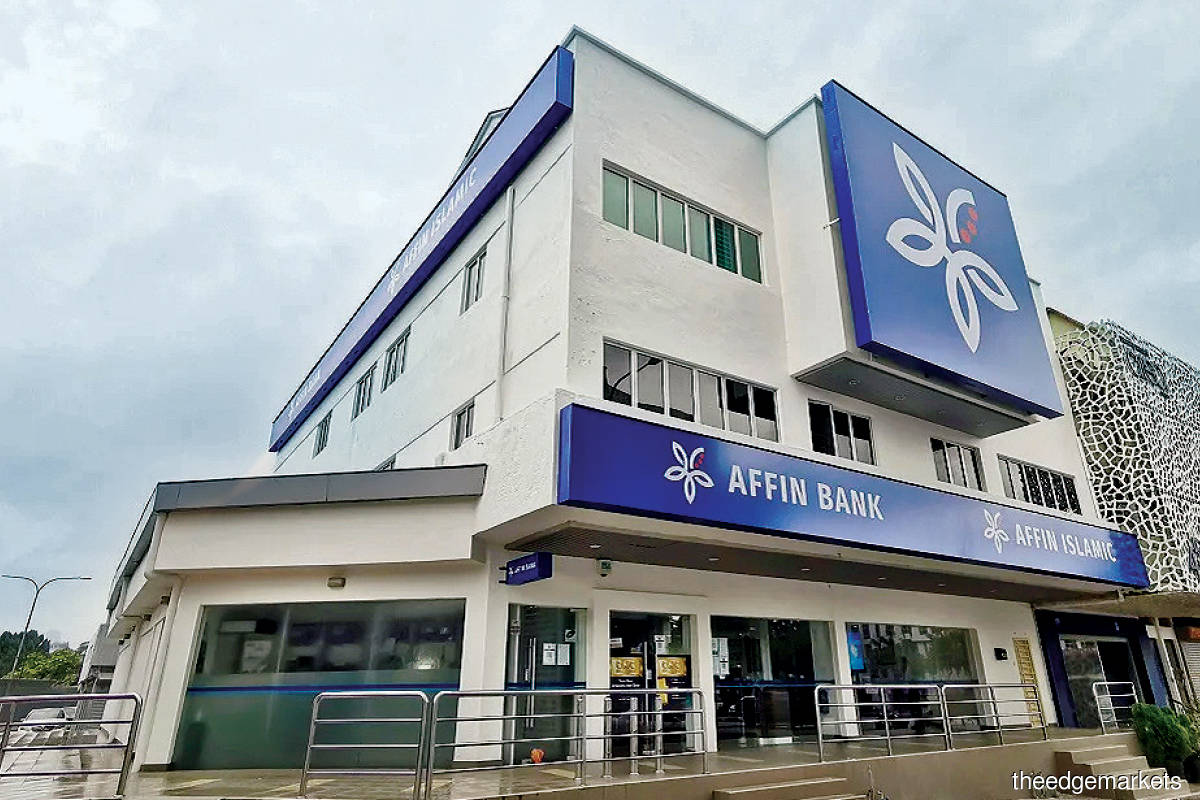 Affin Bank Bhd
Target price: RM2.45 OUTPERFORM
KENANGA RESEARCH (JULY 26): We maintain our target price and call on Affin. [Following a recent meeting with Affin], we are convinced it will achieve its ambitious FY22 targets with some resilience against economic headwinds. Affin is one of our 3Q22 sector top picks.
Key takeaways are as follows: (1) The sale of Affin Hwang Asset Management Bhd (AHAM) will unlock RM1.54 billion in cash, likely to be sealed by end-July. This will elevate its common equity tier-1 (CET-1) level to 16% (from 13.7%). The group opines that injecting the said capital could stimulate the group's banking units and add net interest income of RM190 million (+11% to current estimates) in two years. Meanwhile, due to a non-compete agreement, Affin will abstain from any new asset management ventures for 18 months post-sale.
(2) The group opines that it will ensure working capital targets are sufficiently fulfilled before it considers the quantum of special dividends that may be paid. Of the RM1.54 billion in proceeds, if we were to estimate a payout of 25% to shareholders, this could translate to about 18 sen in special dividends or 9% yield while still keeping the CET-1 level at about 15.8%.
(3) The disposal of stakes in AXA Affin Life and General to the joint venture (JV) with MPI Generali (estimated to be completed end-August) will provide an additional RM155 million in cash while still being earnings accretive as an associate. That said, the operational integration of this JV is expected to only materialise by 1QFY23.
Although recent overnight policy rate hikes pose headwinds to affordability, the strength of small and medium enterprises (SMEs) is expected to remain solid as local economic growth remains on track. We leave our FY22/FY23 assumptions unchanged. Our target price is based on a Gordon-growth-model-derived PBV of 0.48 times on our FY23 book value per share of RM5.07. We believe Affin's monetisation of its business units (AHAM and AXA Affin) could progressively refine its identity as a more comparable traditional bank akin to its listed peers, which may at times fetch a higher valuation for the group. In the meantime, its dividend yield prospects of 5% to 6% (excluding possible special dividends) could incentivise investors to overlook its low return on equity (ROE) levels which should gradually be enhanced with its growth plans.
LBS Bina Group Bhd
Target price: 64 sen BUY
RHB RESEARCH (JULY 25): LBS plans to develop two pieces of land measuring 309.95 acres in Bentong, Pahang, into a mixed-use project with a gross development value of RM9 billion. With its past success in developing projects in the area, we think LBS should receive a similar response from the market once the project is launched. Given the size of the development, our target price is raised from 63 sen.
The land consideration of RM97.8 million translates to a land cost of RM7.24 psf, which seems rather attractive. It is to be paid over a period of 36 months and LBS plans to fund it via a combination of internal funds and bank borrowings. The land is located near Genting Highlands and Genting Premium Outlet. We believe the mixed-use development will receive positive demand, given the high visitor traffic at the tourist hotspot.
Along with tourism activities, LBS intends to develop residential serviced apartments, double-storey terraced houses, bungalows, schools and a hospital. The indicative selling prices would be slightly lower than the going price for new developments in Genting. We make no changes to our FY22-24 earnings as billings may take a few years to kick in.
CapitaLand Malaysia Trust
Target price: 55 sen HOLD
MAYBANK INVESTMENT BANK RESEARCH (JULY 25): CLMT's 2Q22 core net profit and first interim gross dividend per unit (DPU) of 1.95 sen were within expectations, bringing 1H22 core net profit to 48%/57% of our/consensus' full-year estimates. We make no changes to our call and target price. Risk-reward remains approximately balanced, with FY22-24 net DPU yields of around 6% to 7%. We prefer Axis REIT.
Core net profit for 2Q22 was RM21.5 million (+87% year on year, 5% quarter on quarter), with growth supported by zero rental assistance on recovery in retail sentiment amid the absence of the Movement Control Order; sustained occupancy rates at Gurney Plaza, East Coast Mall and The Mines; as well as lower finance cost (-5.5%) due to interest rate re-fixing exercise in December 2021 and lower utilisation of revolving credit facilities, which resulted in lower average cost of debt of 3.08%.
We maintain our FY22-24 earnings forecasts, with growth forecasts mainly backed by sustained occupancies (96% to 98%) at its outstation malls. We remain cautious about neighbourhood malls Sungei Wang Plaza and 3 Damansara as the oversupply of shopping centres in the Klang Valley will exert pressure on occupancy and/or rental rates. CLMT will continue looking for acquisition opportunities in the logistics and industrial asset classes.
Capital A Bhd
Target price: 69 sen NEUTRAL
PUBLICINVEST RESEARCH (JULY 26): Capital A's 2QFY22 operating statistics showed a continued recovery with passenger volume for the consolidated aircraft operating certificate (AOC) operations (Malaysia, Indonesia and the Philippines) increasing by 48.2% quarter on quarter (q-o-q) to 5.6 million. Passenger load for AOC improved to 84.3%, up 8.4 percentage points (ppts) on the back of a 33.4% q-o-q capacity increase. The Thailand operations' load factor improved to 75.2%, up 2 ppts along with a capacity increase of 12.9% q-o-q. While international traffic is still in the early stages of recovery at 30% of pre-Covid-19 levels, the encouraging trend in load factors suggests that long-haul traffic is gradually regaining some momentum.
However, we remain wary about the group's Practice Note 17 status and its ability to turn around its financial position in the next 12 months. We maintain our earnings estimates, "neutral" call and target price.
Capital A's consolidated operations continue to post significant improvement, with passengers carried in 2Q22 jumping to 5.6 million (+633% year on year [y-o-y], +48.2% q-o-q), along with available seat per km (ASK) increasing to 6,379 million (+455% y-o-y, +48.8% q-o-q). The improvement is due to the continued recovery in domestic travel and further easing of travel restrictions in Asean countries.