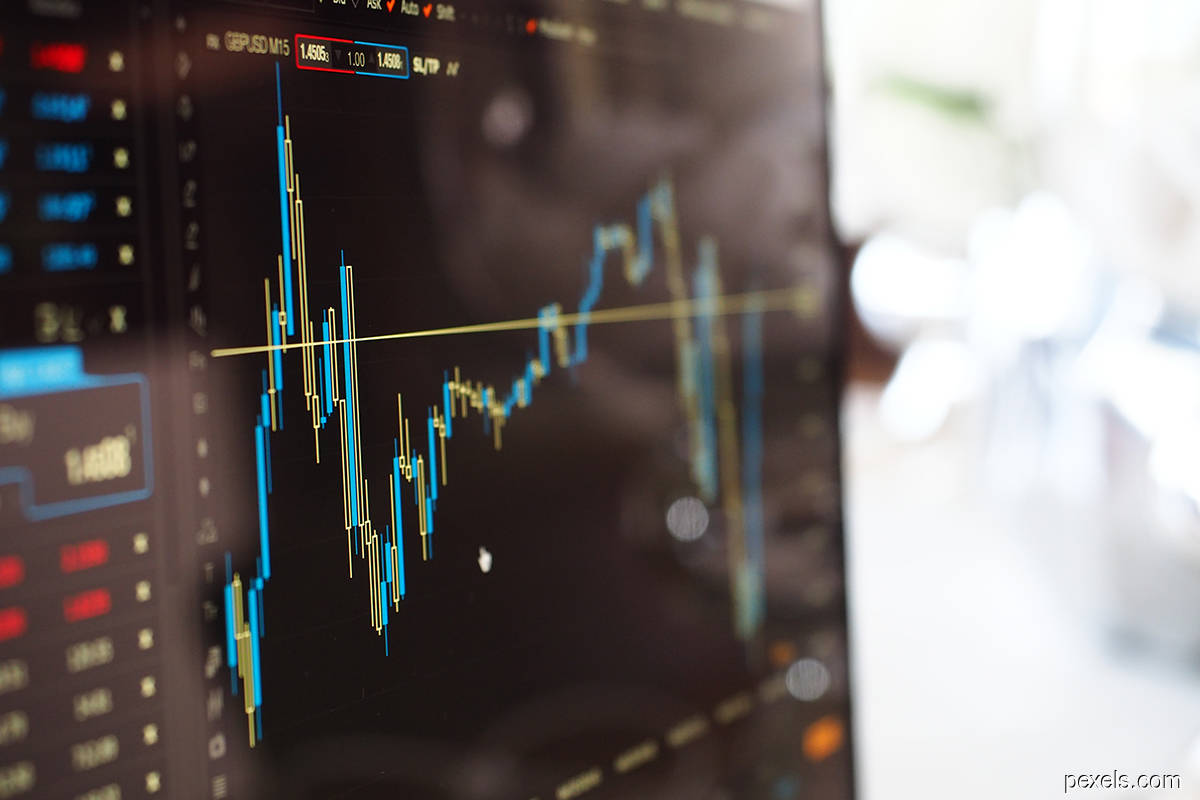 KUALA LUMPUR (Jan 29): Bursa Malaysia's Technology Index fell the most in percentage terms so far today as 27 out of the exchange's 29 indices dropped in catch-up play against world equities as Malaysian markets resumed trading after the Thaipusam holiday yesterday. 
For now, the catchphrase "retail trading frenzy" driven by the recent share price rally of US company GameStop Corp appeared to linger in Malaysian markets on speculation retail investors were buying glove shares in an epic combat against short sellers.
At 10.09am today, the 30-stock FBM KLCI had fallen 4.57 points or 0.29% to 1,576.05 after opening up 16.17 points at 1,596.79. Meanwhile, the Technology Index, which includes semiconductor manufacturers, dropped 1.54 points or 1.85% to 81.89, becoming the top percentage decliner among the bourse's gauges.
Gainers, on the other hand, included the healthcare gauge and the Hijrah Shariah index. 
The Healthcare Index, which includes rubber glove manufacturers and pharmaceutical companies, rose the most after gaining 41.38 points or 1.17% to 3,569.57.
The Hijrah Shariah index, meanwhile, added 25.44 points or 0.18% to 14,009.28. It has been designed to be used as the basis of syariah-compliant investment products that meet the screening requirements of international Islamic investors.
Malaysian shares were playing catch-up today with global equities as local markets resumed trading after the Thaipusam holiday yesterday. 
Today, it was reported that  Asian stock markets recovered but were headed for their steepest weekly loss in months as a liquidity squeeze in China and a Wall Street retail-trading frenzy unnerved investors.
It was reported that MSCI's broadest index of Asia-Pacific shares outside Japan rose 0.9, but was headed for a weekly loss of more than 3%, the sharpest such fall since September.
"Wall Street has been gripped by a coordinated assault on hedge-fund short positions by small traders organising over online forums such as Reddit. They lost some of their firepower overnight when brokers cut off leverage and restricted trading of some of the hottest names, such as GameStop and BlackBerry," Reuters reported.
"I'm definitely seeing the nerves," Chris Weston, the head of research at Melbourne broker Pepperstone, was quoted as saying.
"Asia seems a bit unconvinced. There's a knock-on effect that happens from targeting hedge funds, and this could have legs," he said.
Read also:
Glove shares up as retail investors said to draw inspiration from GameStop rally