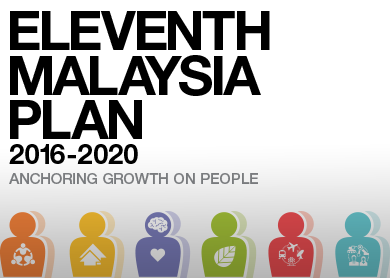 KUALA LUMPUR (May 21): Prime Minister Datuk Seri Najib Tun Razak said 95% of Malaysia's populated areas will have access to high-speed Internet or broadband through initiatives outlined in the five-year 11th Malaysia Plan (11MP), Bernama reported.
Bernama reported that these initiatives will be implemented between 2016 and 2020, and will include the high-speed broadband 2 (HSBB 2), suburban broadband, and digital terrestrial television (DTT) schemes. It was reported that these schemes would come with policies to improve access pricing and consumer protection frameworks.
According to the 11MP report, the HSBB 2 scheme will cover all state capitals and selected high-impact growth areas.
The report indicated that 250,000 ports across 410,000 premises would be set up by end of 2016.
Meanwhile, the suburban broadband programme, which covers suburban and rural areas, will involve an additional 420,000 ports across 750,000 premises.
The report said the ports would be installed within five years.
"Malaysia aspires to ensure that its citizens and economy keep pace with the digital global economy by expanding the successful roll-out of digital technologies such as the HSBB and DTT," the report said.