This article first appeared in The Edge Malaysia Weekly, on May 28, 2018 - June 03, 2018.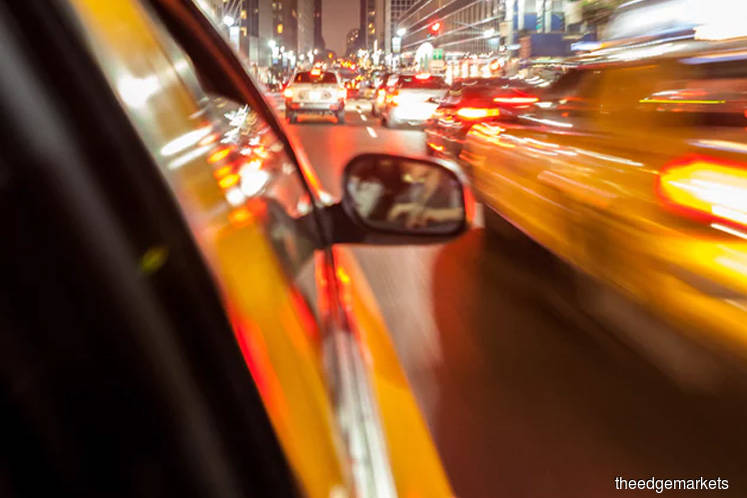 AFTER seeing two years of declining vehicle sales, analysts say total industry volume (TIV) sales could climb to as high as 588,100 units this year, or a 2% expansion, amid improving consumer sentiment.
Last year, TIV contracted 0.6% year on year, reflecting the down-cycle of the sector. However, it was at a slower pace than 2016's 13% decline. The two consecutive years of decline were due to the high cost of living, which depressed consumer sentiment.
However, according to Affin Hwang Investment Bank Bhd analyst Brian Yeoh, consumers are becoming more bullish about spending, thanks in part to the zero-rating of the Goods and Services Tax (GST).
On May 16, the new federal coalition government Pakatan Harapan announced that items taxed 6% under the GST regime would be "zerorised" effective June 1 and the country will revert to the Sales and Services Tax (SST) later in the year.
"From our checks, the carmakers have indicated they are expecting higher bookings from June onwards. They are pushing for sales basically through two avenues — their price protection schemes and an average 6% cut in the prices of their cars," says Yeoh.
A number of car companies, including Proton, Nissan and Subaru, launched price protection schemes early last week, offering customers who buy various models now service vouchers equivalent in value to the difference between the current price and the new price after GST is zero-rated.
Other marques like Volkswagen, Toyota and BMW have also reduced their prices to reflect GST at 0%. This could be seen as a move to avoid a demand vacuum ahead of next month's zero-rating exercise.
"The sales will be much higher amid these promotions. However, we saw that sentiment was already improving prior to the announcement on GST by the new government as the TIV in April saw year-on-year growth," Yeoh tells The Edge.
He points out that Malaysian Institute of Economic Research's (MIER) Consumer Sentiment Index (CSI) saw an improvement in the first quarter of 2018 at 91 points from 82.6 in the fourth quarter of 2017, even though it was still below the confidence threshold of 100. Yeoh says this indicates a higher propensity to consume.
By comparison, the CSI fell to sub-80 levels in 2015 following the implementation of GST. The index was last above the 100-point mark in the third quarter of 2014.
According to the Malaysian Automotive Association (MAA), there was a 10% year-on-year increase in total vehicle sales to 47,089 units in April, on the back of an 11% jump in the passenger vehicle segment and a 2% increase in commercial vehicle sales. Total production rose 11% to 41,839 units.
On a sequential basis, however, sales fell 6% in April as consumers adopted a wait-and-see attitude due to the 14th general election on May 9. Total sales were 1% lower at 182,229 units for the first four months of the year.
The more positive consumer sentiment in the first few months of the year was also reflected in MBM Resources Bhd's improved results for its first fiscal quarter ended March 31. MBM saw higher sales for most of its brands, particularly Perodua, given strong demand for the Myvi.
The group reported a 69% jump in net profit to RM32.82 million from RM19.43 million in the previous quarter amid improved sales at the motor trading and automotive parts manufacturing divisions. Its revenue grew 11% to RM463.46 million from RM418.07 million.
While the removal of GST will undoubtedly boost auto sales during the "tax holiday" period, there is also the question of reversion to SST in two to three months.
Hong Leong Investment Bank Bhd analyst Daniel Wong says car prices could see a hike after SST is introduced as they saw a decline following the introduction of GST in 2015. This was on account of the lower 6% rate versus SST's 10%.
"The zero-rating of GST will boost sales for a short while but we have to consider what comes after as the implementation of SST will result in an increase in prices two to three months later.
"They [the government] have not announced the details but it's likely that the rate will be at least 10% as it was before," Wong tells The Edge.
Overall, however, he says the automotive sector should be relatively strong in the first half of the year, especially in the second quarter, but notes that there may be a slump in sales from the third quarter onwards amid the implementation of SST.
Still, he expects TIV to grow 2% this year to 588,100 units.
His top picks in the segment include DRB-Hicom Bhd because of Geely's commitment to turn around Proton. He also likes MBM for its strong Perodua sales and the potential return to profitability of its loss-making alloy wheel plant.
MIDF Research analyst Hafriz Hezry says the impact of a reinstatement of SST of 10% could be significant given the low base effect of the tax holiday period.
"Based on simple logic, car prices are expected to increase marginally, which is the opposite of what happened under GST in 2015, when car prices fell 1% to 3%.
"Given the GST/SST-free period, however, the magnitude of increase from that base could be quite meaningful," he writes in a client note, adding that it is still too early to assess the impact because of the lack of details on SST.
On the other hand, Affin Hwang's Yeoh is not too worried about SST. He expects the reversion to result in a minimal increase in car prices because a too-sharp jump in prices would hurt auto sales and, in turn, the earnings and market share of car companies.
For 2018, Yeoh maintains a TIV forecast of 582,400 units, marking a 1% year-on-year increase. His big-cap pick is Sime Darby Bhd while Bermaz Auto and MBM are his small-mid cap picks.
Auto counters soared after the zero-GST announcement but prices have since retreated.
Tan Chong Motor Holdings Bhd's share price increased 14% to RM1.88 on May 22, from RM1.65 on May 16, and Bermaz Auto Bhd gained 7% to RM2.29 during the same period. At last Thursday's close, the two stocks were trading at RM1.78 and RM2.22 respectively.
Save by subscribing to us for your print and/or digital copy.
P/S: The Edge is also available on Apple's AppStore and Androids' Google Play.