This article first appeared in The Edge Financial Daily, on August 14, 2019.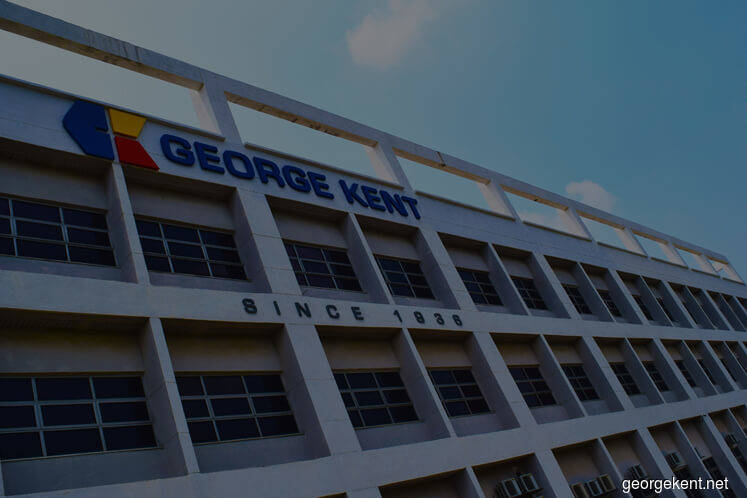 George Kent (Malaysia) Bhd
(Aug 13, RM1.07)
Maintain market perform with an unchanged target price (TP) of RM1.15: For the Light Rail Transit Line 3 (LRT3), the management has indicated that they are finalising the design of the project while renegotiating a new contract with the work package contractors. In terms of the timeline, the management aspires to finalise the design by year end and resume work in full swing by early 2020. Apart from its existing construction jobs, the management is participating in more water- and rail-related projects, such as water treatment plants overseas and locally with a total tender book of RM3.5 billion. The rail projects eyed in the near term are mostly overseas, such as Singapore's Land Transport Authority trackwork and Bangkok's Orange Line second-phase trackwork.
 
George Kent (Malaysia) Bhd has always been looking for opportunities to grow it metering division organically or through strategic tie-ups and acquisitions. We are excited about prospects for its metering division in the near term, premised on efforts in: i) increasing its product range by introducing multi-jet, D-Class volumetric and solid-state meters in the future; ii) expanding its market reach by signing a long-term licence agreement with Honeywell for a licence of the technology and know-how to manufacture high-precision water meter measuring components of the V100 and V110 C-Class volumetric water meters; and iii) introducing its own automated meter reading solution for the smart meters they hope to roll out in the market by 2020. Lastly, we do not rule out the possibility of acquisitions of water-related companies from overseas as part of its strategy to expand its footprint beyond Southeast Asia. While we are feeling more positive on George Kent's prospects, we lower our financial year 2020 (FY20)-FY21 earnings estimates by 27%-24% as we were a tad too optimistic about our billing recognition for LRT3 previously.
We reiterate our "market perform" call and unchanged sum-of-parts-driven TP of RM1.15, based on the valuation base year of FY21E (estimated) (FY20E previously), as we believe its prospects remain promising albeit its weakness in earnings. Our TP implies a FY21 price-earnings ratio of 7.8 times, in line with our ascribed multiple of six to 11 times within the construction space.
Risks to our call include: i) higher- or lower-than-expected margins; and ii) delays in construction works. — Kenanga Research, Aug 13