This article first appeared in The Edge Financial Daily, on December 3, 2019.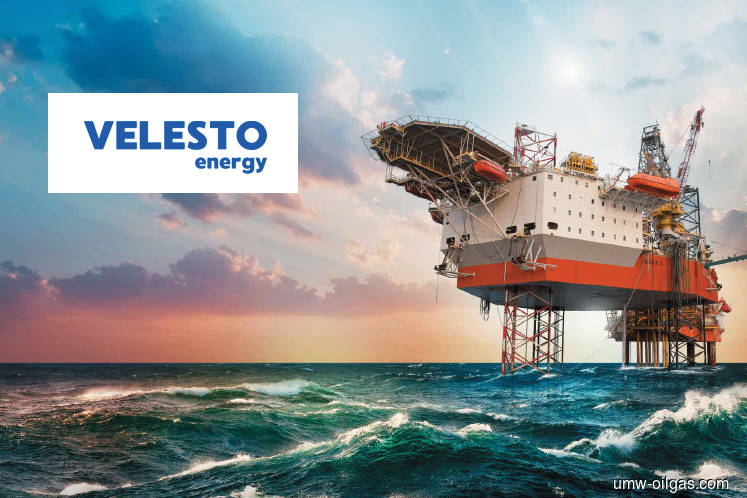 Velesto Energy Bhd
(Dec 2, 38.5 sen)
Maintain buy with an unchanged target price (TP) of 46 sen: Velesto Energy Bhd's top brass unveiled its third quarter of financial year 2019 (3QFY19) results recently. Velesto registered a 3QFY19 revenue of RM208.6 million (+33% quarter-on-quarter [q-o-q]; +39% year-on-year [y-o-y]) with a core profit after tax and minority interests (Patami) of RM33 million (+177% q-o-q; 3QFY18:-RM8.9 million) on an improved utilisation of 92% (versus 74% in 2QFY19 and 66% in 1QFY19). This brought its nine-month (9MFY19) earnings back to the black with a core Patami of RM22.4 million (versus a core loss of RM41 million for the same period last year.) The results were above our and consensus expectations, exceeding FY19 forecasts of RM19.3 million/RM21.9 million respectively.
The management elaborated on the slight change in the company's drilling schedule, recalling that Naga 3's (N3) special periodic survey (SPS) was brought forward earlier into 4Q19 (the initial guidance was 2Q20). This was due to a technical issue at Petroliam Nasional Bhd's (Petronas) drilling platform. The management had to take a prudent stance and did not wish to have the rig staying idle (note that Petronas imputed into its contract terms 30-60 days of zero-rated days that they could exercise — and this option was exercised). As such, Velesto chose to bring forth the SPS for N3 as this will allow for a clean run in 2020. As highlighted in our previous report, this should result in a drop in utilisation rates to 80%-90% in 4Q19. Despite this, Velesto remains on track to hit about 80% utilisation rate in FY19 (versus 73% in FY18).
There is a total of 521 jack-up rigs available globally. Seventy are sitting idle, with only 451 available to be contracted. Of these, 160 rigs (36%) are more than 30 years old and will potentially be retired soon. Based on IHS Markit's world rig demand forecast, 2020 will see a net increase of 21 additional rigs needed (402). This forecast does not include tenders (specifically, Petronas tenders). The management expects demand to be higher than 402 in FY20, based on Petronas' activity outlook. Malaysia will require 18-19 rigs in FY20 against IHS's forecast of 10. The management expects the January-February period to see more tenders awarded as the budget has been approved by Petronas. Note that FY19 only saw 14 rigs contracted in Malaysia versus a guidance of 16-18. The management believes this could spill over into FY20, thus resulting in rig demand of 21-19 versus 19-17 as per the outlook.
The recent Naga 8 contract award (about US$120,000-US$100,000/day including mobilisation costs) essentially serves as the benchmark for rig rates to be upgraded when they come up for renewal (Naga 2, 3, 4, 5, 6 and 7 will come up for renewal throughout 2020). We remain upbeat about the prospective renewed terms for rigs from contracts moving forward. Last year saw a lot of SPS activity (once in every five years with mandatory dry-docking). In FY20, there will not be any SPS except for N8 — this will result in an optimal downtime and a higher utilisation rate.
We maintain our "buy" call and TP of 46 sen based on 1.3 times FY20 price-to-book (P/B) multiple or +1 standard deviation above its five- year mean P/B (from 0.9 times FY19 P/B); we deem this justified as we think that the jack-up rig market is on the cusp of an upswing cycle. Velesto remains an excellent proxy for recovery in oil prices and an uptick in upstream exploration and production activities. — Hong Leong Investment Bank Research, Dec 2