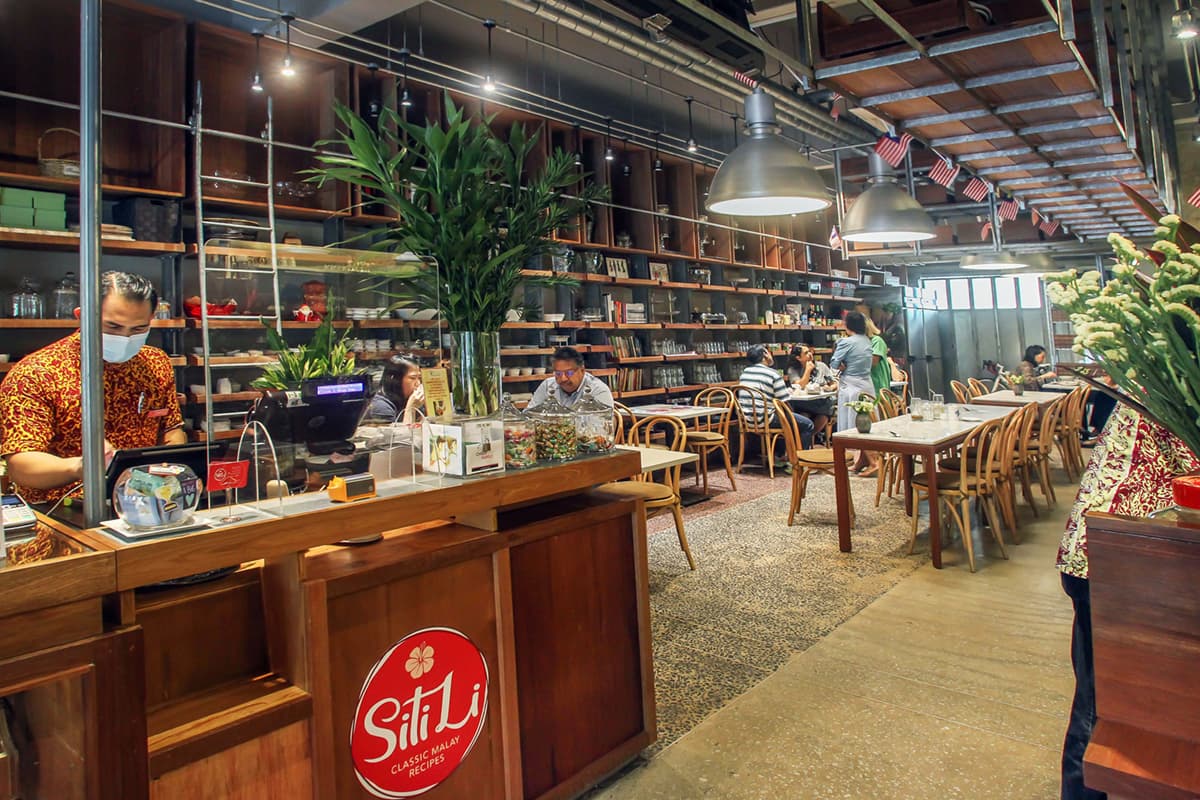 Siti Li Dining has mastered the art of true hospitality by prioritising personal connections. Now, digitalisation is becoming an important part of its business.
Whenever the future of the food and beverage (F&B) industry in the post-Covid-19 era is discussed, the conversation always leads to the use of technology. This is one sector that is very dependent on human interaction and relationships.
Still, the pandemic has disrupted the way F&B players operate in a big way and a major change is taking place. Industry players have no choice but to embrace digitalisation. After all, automation and digitally enabled food delivery providers offer speed and efficiency while customers enjoy the convenience that it brings.
Take Siti Li Dining. In addition to its delicious authentic Malay dishes, the company's human touch sets it apart from its peers, say founders Shareen Ramli and Siti Kader.
This means the duo know and value their community of long-standing customers. "To us, this is a people business. Although we started to make and deliver food during the Movement Control Order (MCO) period and the trend of food delivery services seems here to stay, Siti Li will always focus on dine-in services and human-to-human interactions," says Shareen. She oversees operations of the restaurant while Siti manages the kitchen.
"Siti Li Dining is a traditional restaurant with a strong sense of community. We intend to keep it very personal and connected to our customers. We value all the shared moments of personal service and I believe that our customers value this as well," says Shareen.
"We love that our community of customers are proud of us and keep coming back for our food. What keeps us going are our customers who trust us and our food and happily bring their loved ones to eat here. Without this, we don't see a point in running a restaurant.
"That is why we did not have a food delivery service before the MCO as we wanted to give our customers the entire experience of eating freshly cooked Malay dishes that are presented in a certain way in our restaurant. Being in the same space as our customers gives us feedback on how they are and what they want, like and dislike. We cannot get that in a digital world and there is a real risk of losing touch with our customers through machine-enabled interactions."
March 18 was a defining moment. Siti Li Dining closed its doors to customers at the start of the MCO and that was the catalyst for its online services. "The cost of running a restaurant is extremely high. After two weeks of not doing anything, we decided to regroup and look at our options," says Shareen.
"We decided to provide food delivery service and reached out to our customers via our social media channels. Fortunately, our customers were very responsive to our initiative. To do this, we worked side-by-side in an extremely small room. I used a kitchen trolley as a desk and started taking orders on WhatsApp."
In a short span of time and in limited conditions imposed by the MCO, the team at Siti Li learnt how to take online orders, pack the food and work with a third-party delivery partner.
"Everything was new to us and everything was so uncertain at the time. For example, could we get the raw materials and produce that we needed for our dishes? Would our suppliers still be able to get their items to us with all the restrictions imposed by the MCO? How would we pack the food to maintain its quality and minimise spillage? Were our packaging suppliers affected by disruptions in the global supply chain? Indeed, they were, so we had to look for other options. We also had to get a permit from the police to obtain ingredients produced in other states," says Shareen.
"The assumption is that a restaurant can quickly launch a food delivery service because the preparation of the food is already taken care of. But a lot of thought needs to go into every aspect when you want to do it professionally and at the highest possible standards. There were many hiccups at the beginning and the learning curve was really steep, but we did it to keep the business going."
Now, the team has picked up tech skills and everyone from the kitchen crew to the servers have digital roles to fulfil in addition to their other duties at the restaurant. Shareen says they should be very proud of their ability to adapt, change and pick up new capabilities.
Apart from training the team, she also spent a lot of time managing customers' expectations concerning food delivery. "Some of our customers had to learn that the delivery of food to a home will take some time to arrive, especially during the MCO with its travel restrictions, police checks and roadblocks. It was especially challenging during Ramadan, when we had to ensure food was delivered before iftar. From a production point of view, the food must taste good if it is to be eaten hours after it was prepared. From a delivery perspective, customers had to get used to the idea of receiving their food hours, not a few minutes, before the breaking of fast," says Shareen.
Siti Li Dining has since resumed operations in accordance with the stringent standard operating procedures at its restaurant in Damansara Heights. Its customers have also returned, some from other states, to eat their favourite Malay dishes.
Its food delivery service continues, albeit in a much smaller volume compared with its dine-in service. Shareen and Siti have also started an online food hall to sell frozen snacks, cookies, cakes and other popular items on their menu.