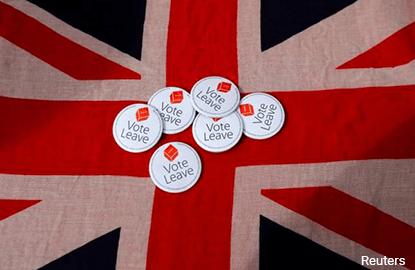 This article first appeared in The Edge Financial Daily, on June 10, 2016.
KUALA LUMPUR: Major Malaysian real estate investments in London will be affected if Britain leaves the European Union (EU) as it will result in a significant drop in the value of the pound sterling, said an economist.
"Some say a 20% drop in the pound is a probable number, although it is very hard to quantify," said Allianz SE chief economist Michael Heise.
"But I do agree it would be substantial, maybe 10%, maybe 15% to 20%, which of course will hurt the value of investments in real estate in London, and the real estate market itself might be hit by such a move because many investors would probably wait and see what happens, on how the British government gets into renegotiation and so on.
"So you have a double effect; so that is something to watch out for," Heise said during a briefing here yesterday on perspectives of the world economy and Asia.
A referendum will be held on June 23 to decide whether Britain should leave or remain in the EU.
Allianz SE foresees a 30% to 40% risk that Brexit (Britain's exit from the EU) will occur, according to the consensus.
Heise said Brexit is not likely to prompt other countries to also leave the EU, although it could spark separatist movements in those countries.
"If any countries were to leave, it would be the major economies like Germany that is contributing most to the EU," he said. "But I don't think Germany is looking to leave the EU. They are trying to keep the EU together."
A report from Knight Frank in November last year found that Malaysia was the third-largest Asian investor in the British and Australian property markets in 2014 and 2015.
Malaysia, with investments totalling US$5.61 billion, followed Singapore in first place with investments worth US$25.1 billion, and China at second with US$22.09 billion investments.
One major Malaysian real estate project in London is the Battersea Power Station redevelopment project.
The project involves the redevelopment of 15.78ha of the Battersea Power Station in the city by the consortium comprising S P Setia Bhd, Sime Darby Bhd and the Employees Provident Fund.