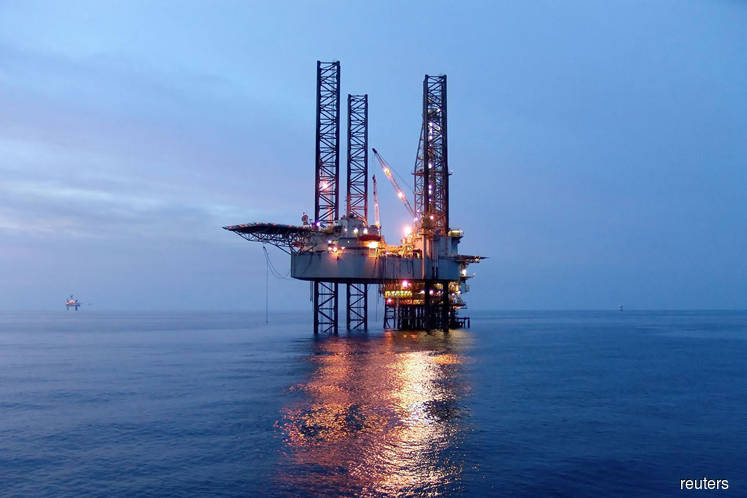 KUALA LUMPUR (Dec 13): Affin Hwang Capital Research expects Brent crude oil price to trade in the range of US$70 to US$75 per barrel moving into 2019.
"A total of 1.2 million barrels per day (bpd) will be removed from the oil market for six months from January 2019 onwards, representing 1.2% of the total supply. OPEC (Organization of the Petroleum Exporting Countries) members pledged to cut 800,000bpd of output, while the rest of countries, including Russia with a lion's share, will cut 400,000bpd.
"We view this news positively, as it improves supply and demand dynamics, while injecting renewed optimism into the market. Maintain 'overweight' on the sector," Affin Hwang analyst Tan Jianyuan said in a note today.
He also wrote that the recent trade truce between US and China to bridge their differences on the trade talk supports the research firm's stronger oil prices thesis moving into 2019 as world demand is perceived to be stronger and is expected to peak only by 2020.
"For sector exposure, Petronas Chemicals (Group Bhd) ('buy' at target price [TP]: RM10.30) remains our top pick among the big caps. In the mid cap space, we like Serba Dinamik (Holdings Bhd) ('buy' call at TP: RM4.70). Kelington (Group Bhd) ('buy' call at TP: RM1.60) is our small cap top pick," he added.