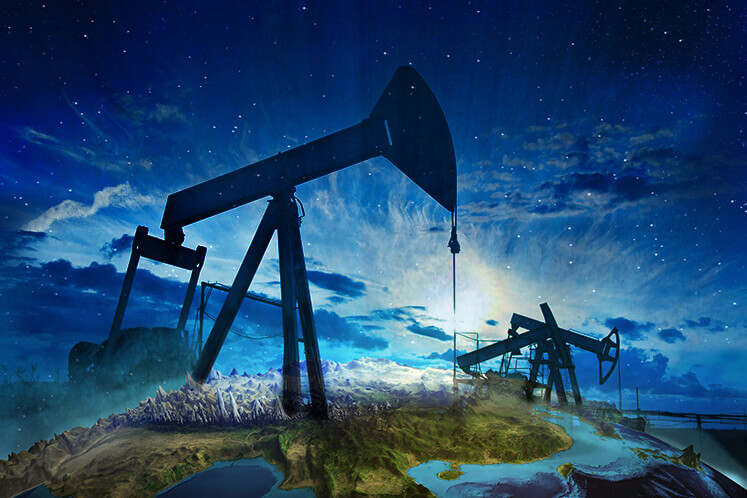 NEW YORK (Dec 22): Brent oil prices edged up enough on Thursday to close at the highest since the summer of 2015 as OPEC started working on plans for an exit strategy from its deal to cut crude supplies, fueling hopes it would not end supply cuts abruptly.
The Organization of the Petroleum Exporting Countries, Russia and other non-OPEC producers on Nov. 30 extended an oil output-cutting deal until the end of 2018 to finish clearing a glut. But the market is increasingly interested in how producers will exit the deal once the excess is cleared.
Two OPEC sources said the group's secretariat in Vienna has been tasked to work on a plan with different options and it was too early now to say what the plan would look like.
"Fading prospects for a hard exit from the (OPEC) deal has provided some support to prices," said Abhishek Kumar, Senior Energy Analyst at Interfax Energy's Global Gas Analytics in London, noting global oil markets were expected to be volatile next year as details pertaining to an exit strategy emerge.
Brent futures gained 34 cents, or 0.5 percent, to settle at $64.90 a barrel, while U.S. West Texas Intermediate crude rose 27 cents, or 0.5 percent, to settle at $58.36 per barrel. That was the highest close for Brent since June 2015 and for WTI since Nov. 24.
Earlier Thursday, crude prices were trading down after the operator of Britain's Forties pipeline in the North Sea said it was expected to restart in early January after repairs over Christmas.
Forties is the largest of the five North Sea crudes that underpin Brent, a benchmark for oil trading in Europe, the Middle East, Africa and Asia.
"Based on current estimates the company expects to bring the pipeline progressively back to normal rates early in the new year," Ineos, the privately held Swiss chemical company that operates the Forties pipe, said in a statement Thursday.
The system, which carries around 450,000 barrels per day (bpd) of crude to Britain, along with a third of the UK's total offshore natural gas output, was closed after a routine inspection revealed a crack in an onshore section.
Oil prices were also partly supported by falling crude inventories in the United States but capped by output that is fast approaching 10 million bpd, a level only surpassed by Saudi Arabia and Russia.
Both crudes gained around 1 percent during their previous sessions, lifted by official data showing a 6.5 million-barrel fall in U.S. crude inventories <C-STK-T-EIA> in the week to Dec. 15 to 436 million barrels, the lowest since October 2015.
The energy minister of Saudi Arabia, the world's top crude exporter and OPEC's de-facto leader, said it would take more time to rein in global oversupply, which was created by strong global production increases in the years up to 2015.
"We expect the first few months of 2018 to be either flat or a build (in inventories), as it is typically the case with the seasonality in the oil market," Khalid al-Falih told Reuters on Wednesday.