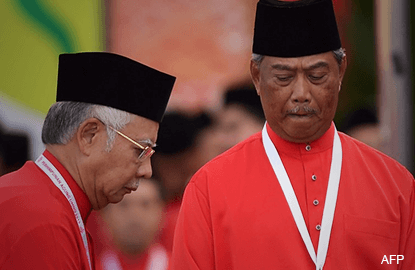 This article first appeared in The Edge Financial Daily, on December 14, 2015.
KUALA LUMPUR: If the general election was called tomorrow, Umno would be in trouble, said two Umno activists at the end of the party's general assembly on Saturday.
Their views reflect the larger issue that confronts Umno.
The two activists — one from the Ipoh Timur division in Perak, and the other from Bukit Bintang in Kuala Lumpur — said the fate of the party rested in the hands of voters whose main concerns included how public transport rates had gone up, and how the goods and services tax (GST) was eating into their grocery bills.
These are the bread-and-butter issues that are going to make or break Umno in the next general election, the Ipoh Timur member told The Malaysian Insider, requesting anonymity.
As it is, Umno and the Barisan Nasional (BN) coalition it leads only managed 47% of the popular vote in the 2013 general election.
Independent pollster Ibrahim Suffian said cost of living issues, a shrinking ringgit and the GST were eating away support for BN and Umno.
Economic issues were almost always a determining factor in elections, said Ibrahim, executive director of the Merdeka Center.
"In 2008, the economy was an overriding issue and the BN lost heavily."
In places like Penang, for instance, a strong machinery and experienced leaders did not stop BN from losing the state.
 "When you have a big, overriding issue, then every single vote counts," said Ibrahim.
The Bukit Bintang member alluded to this, saying that it was difficult now to canvass for support among the people.
"I'm the one who has to face the voters, I know how hard it is," he said.
Thanks to social media, said the Bukit Bintang member, there is a perception that rich Umno leaders and their families are disconnected from the problems of ordinary folk. — The Malaysian Insider