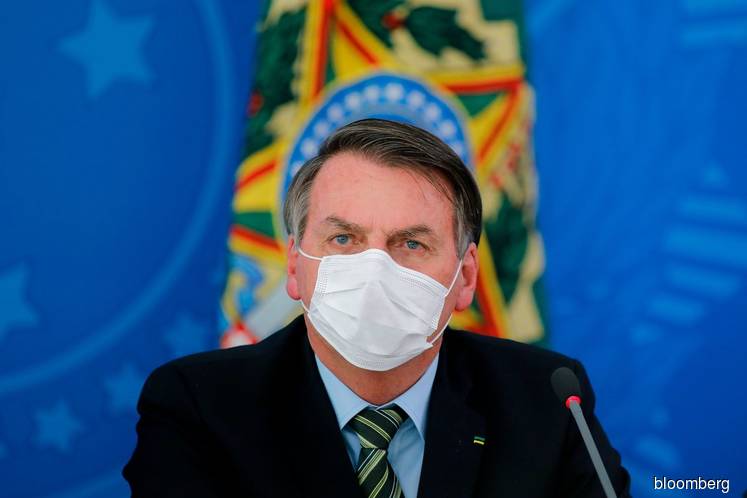 BRASILIA (March 20): Brazil will bar travelers from roughly three dozen European and Asian countries from entering the country, as the number of confirmed coronavirus cases jump in Latin America's largest nation.
The measure applies to people coming from China, the European Union, the U.K., Iceland, Norway, Switzerland, Northern Ireland, Australia, Japan, Malaysia and Korea, according to a justice ministry statement. It will come into effect on Monday and last 30 days.
That's one of President Jair Bolsonaro's most far-reaching decisions yet to combat the spread of coronavirus. Brazil currently has 621 confirmed cases, the most in Latin America, and six people have died from the ailment. A public opinion survey published Thursday showed 64% of the population disapproves of the government's handling of the crisis.
According to the statement, the government singled out those countries because of their high risk of virus spread. Asked why the U.S., with over 12,000 confirmed cases, isn't on the list, the justice ministry said "the measures are being reassessed every day, thus other countries may be added to the list."
On Wednesday, Brazil also closed land borders with Argentina, Bolivia, Colombia, French Guiana, Guyana, Paraguay, Peru and Suriname.
The restrictions don't apply to Brazilian citizens, as well as to foreigners residing in Brazil.