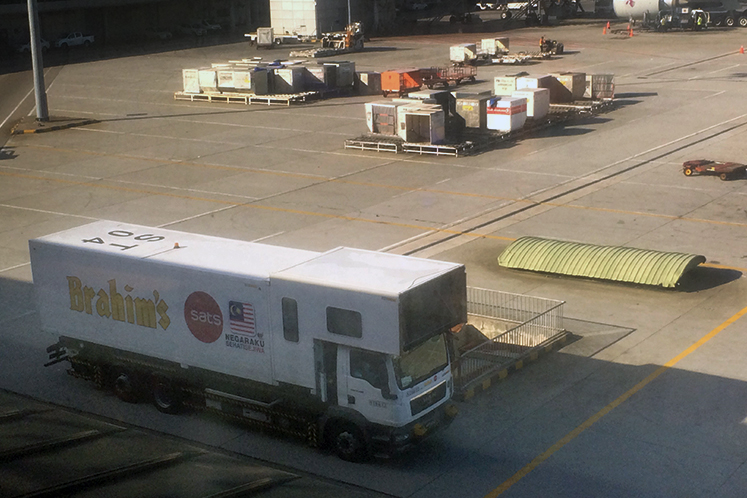 KUALA LUMPUR (April 16): PricewaterhouseCoopers (PwC), the external auditor of Brahim's Holdings Bhd (BHB), has made an unqualified opinion on the latter's financial statements, highlighting a material uncertainty related to the group's going concern.
The auditor pointed to Note 2 in the group's financial statements for the year ended Dec 31, 2018 (FY18) which stated that Brahim's had incurred a net loss after tax of RM116 million and RM59.6 million at the group and company level, while liabilities had exceeded current assets by RM56.6 million and RM80.2 million respectively.
"These events and conditions, along with the other matters as set forth in Note 2 to the financial statements, indicate that a material uncertainty exists that may cast significant doubt on the ability of the group and the company to continue as going concerns," said PwC.
The auditor said Brahim's also did not meet certain financial covenants for a term loan as at Dec 31, 2018, as disclosed in Note 25 of its financial statements.
It said the losses incurred by the group, coupled with the net current liabilities, has indicated the existence of a material uncertainty that may cast doubt over the group's ability to continue as a going concern and therefore may not be able to realise the assets and discharge the liabilities in the normal course of business.
However, PwC said the directors of Brahim's have negotiated with a financial institution to defer the instalment payable in April 2019, subject to the appointment of an advisor on the regularisation plan for the group to exit its Practice Note 17 (PN17) status.
The group has since appointed an advisor and the financial institution has indicated that it will grant extension of timelines to the group if necessary, and that it will not call for the repayment of the entire outstanding loan amount of RM67.8 million immediately, given the submission of Brahim's regularisation plan by April 30.
Besides that, PwC said Brahim's will continue to employ other measures to manage and strengthen its cash flow, by actively participating in tenders, identifying potential business opportunities to be injected into the group, managing cost of operations and monetising of identified assets of the group.
"Based on the measures taken above, the directors, therefore, believe that it is appropriate to prepare the financial statements of the group and the company on a going concern basis," said PwC.
Brahim's share price closed unchanged at 12.5 sen, giving it a market capitalisation of RM29.54 million.