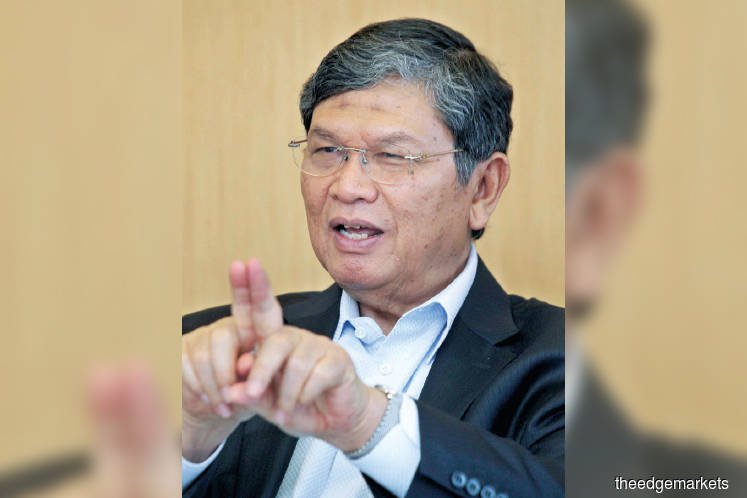 KUALA LUMPUR (April 16): Main Market-listed Brahim's Holdings Bhd is aiming to double the revenue contribution from its non-airline catering services in the next three to five years.
Currently, its non-airline catering services only makes up about 1% to 2% of its revenue contribution.
Speaking to reporters at a press conference here today, its executive chairman Datuk Seri Ibrahim Ahmad explained that the caterer aims to maximise the capacity of its kitchen.
"We need to fully utilise the kitchen's capacity. We still have room and we have to make use of that additional capacity to make meals to non-airlines," said Ibrahim.
He added that the kitchen now produces about 45,000 meals per day for its in-flight catering services, compared with the optimal level of 65,000 meals per day.
This means the kitchen has still some 30% capacity to produce meals per day.
"We are looking at the non-airline [catering services]. That is one of the businesses that we have been looking at. But the non-airline business is not easy to start and [to reach] to the optimum level soon. It takes a long time to mature," he added.
Among others, Ibrahim noted Brahim's is the main catering operator for Keretapi Tanah Melayu Bhd (KTMB), and Universiti Kebangsaan Malaysia (UKM).
Additionally, Ibrahim said the company is still in the midst of holding strategic discussions with its partners to review its capital and business structure to gear itself to exit the Practice Note 17 (PN17) status.
He noted the company will be finalising the regularisation plan in the next one to two months.
He also believes the company should be able to turn around as soon as it is able to exit the PN17 status, after submitting its regularisation plan.
The company recently was classified as a PN17 company after its shareholder equity fell below the 25% threshold.
Based on the unaudited interim financial results for the fourth quarter ended Dec 31, 2018 (4QFY18), the shareholders' equity on a consolidated basis was less than RM40 million or 25% of its issued capital.
In its financial year ended Dec 31, 2018 (FY18), Brahim's net losses widened to RM116.05 million from RM2.16 million the previous year, due to impairment of goodwill in relation to its in-flight catering and related services segment of RM88.61 million.
This makes it the fifth consecutive year of losses. Moreover, the group has accumulated losses of RM274.08 million as at Dec 31, 2018.
At the noon break today, Brahim's share price was unchanged at 12.5 sen, giving it a market capitalisation of RM29.54 million.