This article first appeared in City & Country, The Edge Malaysia Weekly, on January 6, 2020 - January 12, 2020.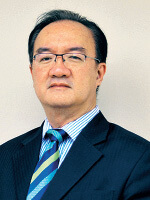 Samuel Tan
Executive Director
KGV International Property Consultants (Johor) Sdn Bhd
The HOC helped many developers to sell their unsold units and newly launched houses. The statistics released by Real Estate & Housing Developers' Association (Rehda) are a testament to this good news.
In Johor Baru, we saw 8,365 transactions in 1H2019 with a total value of RM4.906 billion. This is about 56.3% of the entire volume for 2018. Value-wise, it is about 48.5%. With the HOC ended on Dec 31, we believe the total volume and value will be higher than last year as potential purchasers try to meet the deadline.
Most of the properties sold were RM300,000 and below (37.8%) and RM300,000 and RM500,000 (33.6%). Properties above RM1 million constitute only 4.2%.
We expect 2020 and 2021 to see property prices bottoming out before recovery there-
after. Without the HOC, the transaction volume is expected to decline. There remain uncertainties caused by the global economic situation.
Investors should continue to be vigilant for good buys. As it is still a buyers' market, there will be good picks, especially in the landed sector. Buyers will be able to enjoy many incentives given by developers. Under Budget 2020, the government has initiated several schemes and policies to encourage home ownership, such as the Affordable House Fund, RTO scheme and YHS.
Buyers need to do their research and compare the offers from different developers to get the best value for money.
To rejuvenate the property industry, the cost of house purchases should be temporarily lowered. For example, stamp duty rates could be tweaked. The highly unpopular RPGT should be reverted to the older rates prior to Budget 2019. Investors should not be penalised after holding the properties for more than five years.
In Johor, the policy on bumiputra-released units should be re-examined, in terms of the percentage allocation and the release mechanism. In locations where demand from bumiputeras is not visible, the deadline for release should be made flexible.
The government should initiate policies that encourage renting houses and not just homeownership.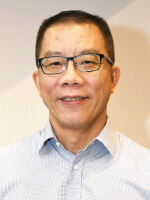 Eddy Wong
Managing Director
Nawawi Tie Leung
The residential market saw some signs of recovery in 2019, largely due to the HOC. Residential transactions for the first three quarters of the year increased 6.3% compared with the first three quarters of 2018, while the value of transactions saw a rise of 6.9%. This also means that overall property transaction prices had increased, albeit slightly.
In 2Q2019, the residential property overhang, defined as unsold completed properties that have been on the market for more than nine months, moderated by 0.4% quarter on quarter to 32,810 units. The property overhang is most pronounced in Johor (6,195 units), followed by Perak (5,796) and Selangor (4,243). However, if you include serviced apartments and SoHo units, the overhang rose 10.9% q-o-q, indicating that more needs to be done to improve the situation.
Some 38% of the residential property overhang comprises properties priced above RM500,000. Affordability remains an issue and the government is looking at various measures to alleviate the situation with the construction of more affordable housing. However, as the household debt-to-GDP ratio has increased marginally to 82.2% in 1H2019 (2018: 82%), the government is expected to maintain a tight credit environment.
The market is expected to remain challenging in 2020, in view of the headwinds in the global markets due to the US-China trade war and the generally weaker outlook for the global economy.
Locally, concerns about the property market overhang and affordability issues amid the tight credit environment continue. The residential property market may take a while longer to improve and any recovery will likely be fragile.
In the office and retail sectors, given the severity of the oversupply situation, it may take some time for the markets to consolidate and we expect demand to remain soft.
This is a good opportunity for housebuyers looking to buy for their own stay as it is a buyers' market and developers are offering many incentives and freebies to encourage sales. Investors should do their homework and seize this opportunity to pick up bargains.
It is good to adopt a longer-term view of the market and if you do not already own a property, this is a good time to start looking for one. A down market is the best time to buy property and the market will eventually recover. Look for properties with good access to amenities that are
well-connected and located in good neighbourhoods. Prices are very attractive in today's price-sensitive market.
My wish for 2020 is for the government to focus on strengthening the economy so that household incomes can rise to keep pace with the rising cost of living. There is a lot of hope and expectations for the new government and it is time to put squabbles aside and focus on what is really important, which is to strive for a better future for all of us.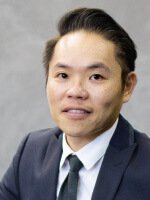 Stanley Toh
Executive Director
Laurelcap Sdn Bhd
The domestic property market in 2019 was subdued by the lack of fiscal stimulus and economic growth. There have been warning signs of oversupply and property overhang, particularly in the high-rise residential and commercial sectors.
Also, the word "affordability" was bandied about by government agencies and developers, following reports that property prices were beyond the means of many young adults and families. The property price correction has also been visible with rebates to clear unsold stock. Strict lending rules have also affected sale conversions as banks avoid the risk of high non-performing loans.
As for the property market in 2020, it will not differ much from 2019. The domestic property market has to reduce the unsold property inventory in order to see some positive movement. At the moment, land under development exceeds local demand, creating an imbalance in the property economic fundamentals of the country.
Opportunities for investors lie in property owners taking a more realistic view of the value of their assets and narrowing the gap between buyers' and sellers' expectations.
For investors, income from the renting of residential properties will receive a 50% exemption from income tax, as introduced in Section 4(d) of the Income Tax Act 1967 (ITA). The criteria for the exemption include, (i) the property is of the residential type — apartment, flat, landed or anything otherwise legally designated as residential, with a monthly rental for each property of RM2,000 or less; (ii) the tenancy agreement has to have been stamped and executed on or after Jan 1, 2018 and the tenancy takes place in the year of assessment 2018 to 2020. This exemption applies to any income from the rental of residential properties between 2018 and 2020 (reported between 2019 and 2021).
The best strategy for investors is not to focus on waiting for the price of a choice asset to bottom out as nobody knows when this will happen, but to seize the opportunity to pick up the asset after a few rounds of bargaining. Assets in choice locations are always in demand and the time will come when the property market will see an upswing.
My wish list for the property sector in 2020 is for the reduction in price for foreign ownership (RM600,000 and above for existing high-rise units) to be extended to all completed and under construction properties. Also, for RPGT be zero-rated, instead of 5%, for Malaysians who sell their properties after the fifth year. This will provide more liquidity in the property market and enhance transactional activities.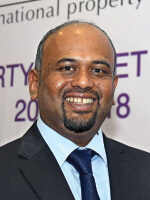 Sulaiman Saheh
Director Of Research
Rahim & Co International
Property market activity in 2019 saw a continuation of the steady improvement observed in 2018. The positive growth is a result of positive movements across most property subsectors. Prices of residential properties moderated as the absorption rate of new launches remained challenging. Concerns about the overhang continue as it increases by 25% from 1H2018 to 52,666 dwellings worth RM35.1 billion (including serviced apartments and small offices/home offices). The HOC was extended to address this.
The commercial sector has also shown some improvement but the oversupply situation persists as vacant space has increased over the years — vacancies of the Klang Valley's purpose-built offices have reached 28.8 million sq ft, from 22.3 million in 2014, while those of retail malls reached 12.1 million sq ft from 7.7 million in 2014.
Considering the continuing positive pattern in market activity following 2018's annual statistics compared with 2017, there is greater hope the property market will start its upward move after the downturn of the last five years. Although the lack of affordability remains an issue, developers and buyers are adjusting to the current market climate, as evidenced by the increasing transaction volume and shifting of newly launched house prices to below RM500,000.
In the housing market, the most pronounced growth segments are within the RM150,000 to RM250,000 and RM400,000 to RM500,000 brackets. Budget 2020's proposed initiatives that involve local and international buyers increase the chances of seeing a continued recovery.
Within a challenging market, the most inelastic demand would be for established residential neighbourhoods that are mainly driven by the strong local owner-occupier market. Transit-oriented developments will offer strong investment opportunities in this sector. Homebuyers would be advised to prioritise financial preparation in the event they stumble upon a bargain. Due to the increasing overhang and the market still being relatively slow, developers will be pressured to make the sales, and flash discounts are to be expected. Have your pockets ready and look out for deals in the identified areas.
There are numerous programmes and incentives to spur the market. My wish is for these to be publicised at the grassroots level and the information and process to be consumer or reader-friendly. This will ensure more "inclusiveness" in our economy. Local plans, city plans, development submissions and procedural measures should be made clear and publicly available, especially new development proposals that could affect the market at a macro level, notwithstanding confidentiality concerns. Independent studies should be prerequisite in order to mitigate risks, followed up with strict enforcement. The market must be educated on the need for such provisions, which are for the greater benefit of the market.
As always, greater data transparency and accessibility remains in high demand for developers and stakeholders to make better informed decisions and take effective precautions based on real-time input. We wish to have equal access to significant platforms and databanks, as a more even playing field will encourage healthy competition and boost new innovations in the market.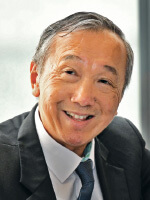 James Wong
Managing Director
VPC Alliance (KL) Sdn Bhd
In 1H2019, we saw a slight improvement in the volume of transactions and their value — 6.9% and 0.8% respectively, compared with 1H2018. The property market saw signs of improvement with the HOC securing property bookings worth RM10 billion.
However, 1H2019 saw the overhang for all property types snowball to 59,473 units, valued at RM41.732 billion, compared with 51,265 units valued at RM35.75 billion in 1H2018. This was alarming and will put a damper on the recovery of the property market.
With the provisions in Budget 2020, the property market is expected to enter a recovery phase, especially with the revised base year for RPGT for the purchase price to Jan 1, 2013 from Jan 1, 2000; and the introduction of RTO schemes for first-time homebuyers. Both initiatives are expected to increase property transactions in 2020. Developers are also seeing encouraging responses to their recent property launches, indicating a gradual recovery in the property market.
There are opportunities for homebuyers and investors. First-time homebuyers can opt for the RTO scheme under the RM10 billion support scheme for a 10% downpayment for homes costing up to RM500,000. Also, homebuyers with monthly household income of RM4,360 per month and below can apply to the affordable housing fund to finance houses priced up to RM300,000. Moreover, youths can also opt for the Youth Housing Scheme, operated by Bank Simpanan Nasional. There is affordable housing by the public and private sectors for first and second-time ­homebuyers such, as RUMAWIP and PRIMA.
Investors can look to agricultural land for long-term investments, as it provides the highest price appreciation over the years. Investors can also opt for medium-cost properties for better yields and invest in locations out of town, which have lower prices. In addition, consider auction properties, especially those that have gone under the hammer a few times, with prices below market value. Consider buying small condominium units rather than big ones and look at developments close to proposed MRT stations those that are under construction.
For 2020, I wish for the establishment of a National Housing Corporation on Affordable Housing to plan, coordinate and implement the government blueprint and plans for affordable housing nationwide, and bring all government agencies involved in affordable housing under it and to market the houses.
I also hope that the use of the Industrialised Building System will be promoted on a wider scale with government incentives.
Also, in view of Malaysia's ageing population, to encourage the building of more seniors housing or retirement villages with aged care facilities to cater for the market demand.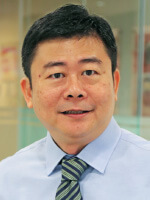 Chen King Hoaw
Managing Director
LandServe Sdn Bhd
Based on the data released by the National Property Information Centre (Napic), the total number of transactions increased 6.9% in the first quarter last year, and the property market grew further by 10.5% in the third quarter, thanks to the government's HOC.
This is a very positive sign given that the market had contracted year-on-year since 2015, signifying that homebuyers are taking advantage of the price discounts and tax exemptions being offered by property developers and the government. Hopefully, the momentum will continue into next year.
Next year's market performance will depend on the national economy and investor confidence. As for the residential sub-sector and serviced apartments, it depends on whether property developers will continue to offer discount packages and the government will come up with policies that are supportive of the property market. With discount packages and government initiatives such as HOC next year, we expect the momentum of recovery to continue.
Prices of completed properties in the secondary market have gone through corrections in recent years while property developers are offering discounts and freebies on unsold and units that are under construction.
Investors and homebuyers, especially those looking for their own use, can consider taking advantage of this. Since it is a buyers' market, the best strategy is to look for well-located property with high growth potential and/or convenience, and then negotiate a price that suits you.
Topping my wish list for 2020 are special schemes and/or loans for the Below 40 (B40) group to own their first home. We also hope the government will extend the HOC into next year and do away with the RPGT after five years, at least for Malaysian citizens and permanent residents.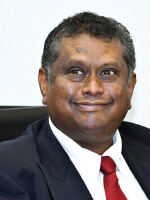 Sarkunan Subramaniam
Managing Director
Knight Frank Malaysia
The residential property market picked up in 2019 with a higher volume and value of transactions in the first half of the year compared with the corresponding period in 2018. The market is showing signs of bottoming out, underpinned by government-driven initiatives such as the HOC.
The looming supply and weak absorption continue to impact the Klang Valley office market, particularly in KL City, although rental and occupancy levels are seen to be holding firm in KL Fringe and Selangor.
The residential property market appears to be bottoming out although it will take some time before the market sees any significant growth. We expect the market to improve gradually with the support of various government initiatives, such as lower price threshold for foreign buyers, revised RPGT base year for asset purchase and the rent-to-own (RTO) scheme.
The tenant-led office market is expected to remain challenging in the short to medium term due to the growing pipeline of office space and slower absorption. On a positive note, investment incentives announced in Budget 2020 to encourage more inbound investment from Fortune 500 companies and "global Unicorns" in the high-technology, manufacturing, creative and new economic sectors over the next five years, coupled with concerted efforts by InvestKL to attract more multinational companies (MNCs) to invest in the country, will stimulate the economy and create a multiplier effect on the KL office market and other market segments.
To date, InvestKL has attracted 85 MNCs and created some 12,000 jobs, which has had positive spillover effects on the office market. The government agency remains on track to achieve its mandate of 100 MNCs by 2020.
The lowering of the price threshold for foreign purchasers of high-rise properties in urban areas to RM600,000 in 2020 from RM1 million creates opportunities for foreign homebuyers, in particular those in the Malaysia My Second Home Programme (MM2H), to invest in the unsold stock.
However, as land is a state matter, the states are reviewing their price thresholds for foreign buyers. For example, Penang is proposing to set the threshold at RM800,000.
The RTO scheme will assist Malaysians, especially those in the lower income group, to own their first homes. To increase homeownership among Malaysians, the government will also extend the YHS starting Jan 1, 2020 to Dec 31, 2021.
With the revision of the base year for RPGT for asset purchases from Jan 1, 2000 to Jan 1, 2013, property owners may be more motivated to sell due to lower taxes, which may encourage upgraders.
More market movements in 2020, such as government incentives and initiatives in various sectors as announced in Budget 2020, will spur economic growth and create a multiplier effect, including in the real estate segment.