This article first appeared in City & Country, The Edge Malaysia Weekly, on January 6, 2020 - January 12, 2020.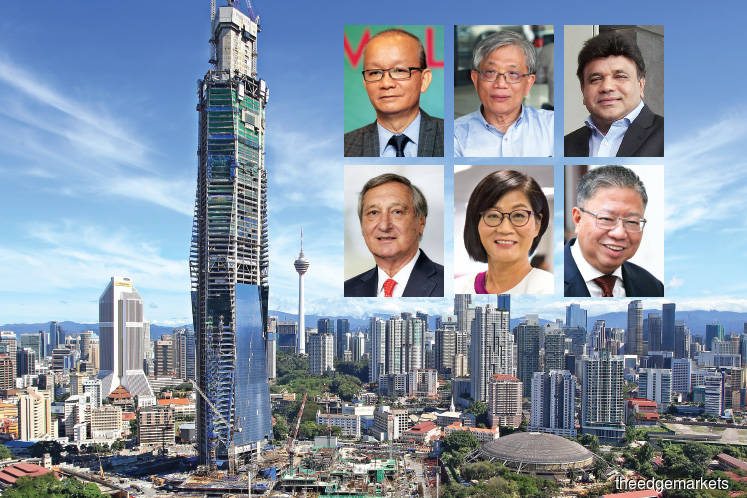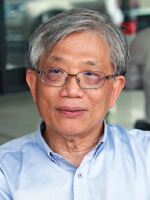 Tang Chee Meng
COO, Henry Butcher (M) Sdn Bhd
This year should end with a marginal increase in the volume and value of residential transactions, fuelled by the Home Ownership Campaign (HOC) 2019. The discounts and rebates plus other goodies offered by developers, together with the stamp duty waiver, attracted housebuyers into the market. Average house prices, however, will see a drop due to the discounts/rebates.
The market also saw fewer launches of high-end properties as developers focused on affordably priced homes that enjoyed higher demand. The residential sector continued to face challenges as buyers were unable to secure the loan margins required. The commercial property market continued to grapple with an oversupply in the office and retail sectors and occupancy and rental rates came under increased pressure. The industrial sector was the best performing sector as it was more active and offered better returns than the residential and commercial sectors.
Conditions will continue to be challenging in 2020 because:
(i)    The HOC will not be continued;
(ii)    Uncertainty in the political situation in Malaysia, slower global economic growth and the continuing China-US trade war;
(iii)    Bank Negara Malaysia's concern over high household debt, which translates into the continuation of stricter loan approval criteria; and
(iv)    The significant property overhang in the residential market.
Nevertheless, the proposal in Budget 2020 to bring down the minimum price threshold for property purchases by foreigners to RM600,000 may lead to an increase in interest among foreign buyers, although this is not expected to be in substantial numbers.
While investors should take advantage of the current soft market, with developers offering more discounts, freebies and easy payment schemes, they should always do their homework before committing to any purchase and be mindful of their financial capacity. Those with a lower budget will have to accept that the property they buy would likely be located further away from their workplace, but it is important that it is located in an area where public transport is available and close to essential social amenities. New growth areas that are being enhanced by new infrastructure projects would be good areas to consider.
We hope the government will continue to work with the industry to resolve various issues, including the huge property overhang, high house prices and oversupply of offices and shopping malls. It is also my hope that the government will do away with the real property gains tax (RPGT) on disposals beyond the holding period of five years.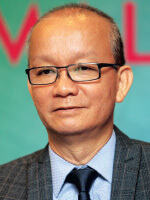 Foo Gee Jen
Managing Director
CBRE | WTW Malaysia
The property market in 1H2019 was slightly better than 2018 and we foresee 2020 to continue on a modest recovery. HOC has stimulated the residential market in 2019, the RM13.4 billion worth of sales under HOC approximates the typical residential transaction value in a single quarter. Nonetheless, the overhang did not ease and there are signs of it creeping into presumably affordable houses of RM200,000 to RM400,000. In the absence of HOC, the residential market in 2020 needs to bank on organic demand drivers such as population and income growth.
The commercial sector remains flattish across all segments. Lack of activity expansion amid an influx of space is weighing on the office market. Demand for Grade A offices prevails, so the pressure would fall on secondary, older office buildings. Prime malls will continue to preserve their performance and enjoy full occupancy. Nominal rental reviews could still be forthcoming for these malls. Visit Malaysia Year 2020 is expected to excite the hospitality market while the industrial sector will be the bright spot of the property market in near to medium term. The upscale residential market is seen as healthy, attributable to fewer launches of super-high-end products.
Headwinds at the macro level could be challenging in 2020, arising from the US-China trade war and regional political volatility. Players are expected to continue trading cautiously but no strong recovery is foreseeable. Investors could look into the secondary market to pick up distressed assets. "Flippers" who purchased beyond their means during the 2010 to 2014 property hype period may be able to dispose of some properties and cut their losses now.
The best approach for investors is to stay conventional and not get carried away by herd behaviour. A prudent investment should be based on the real estate fundamentals of yield, capital appreciation, location, rental returns and so on.
Going forward, a centralised data system is required to improve information equality to enable transparency and informed decision-making. To enhance clarity in planning, local governments should gazette their local and structure plans. On foreign purchases, it is important to have a holistic view by including MM2H and attracting foreign talents. Creating job opportunities for skilled employees through a high-value economy lays the foundation for attracting these presumably well-paid foreign talents to work and live in Malaysia, thereby increasing the demand for high-end residential properties. Changing the foreign purchase policies according to market cycle and market needs does not add merit to the country's investment profile.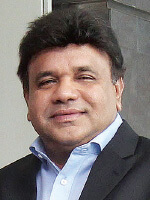 Datuk Siders Sittampalam
Managing Director
PPC International Sdn Bhd
The domestic property market performed better in 2019 than in 2018, dominated by the residential sector. The number of transactions, comparing the first quarter of 2018 and 2019, has increased 6.9% with a total transaction value of
RM68.3 billion.
As at 1Q2019, the residential overhang, including serviced apartments increased, with Johor, Perak, Selangor and Kuala Lumpur topping the list with an aggregate overhang of 31,850 units. The highest recorded overhang for the residential sector was in the price range of RM200,000 to RM300,000. This could be attributed to building in the wrong locations — too remote or with poor access to public transport.
The market is expected to remain challenging in 2020 against the backdrop of a slowing global economy. Other factors include the US-China trade war and its impact on trading partners, prevailing weaker emerging market economies and the sluggish improvement in market confidence.
Budget 2020 did not incorporate any catalyst for the growth of the property sector in the near future. So, the market remains challenging notwithstanding external factors that may have a positive impact in mid-2020.
It may be a good time for investors to look for bargains in large tracts of development land, to be reserved for the next upward cycle. Purchasers are in a better bargaining position and homebuyers should take advantage of the rent-to-own scheme, if it is implemented fairly, and acquire their first home.
My wish list is to see the establishment of a single body to regulate and oversee affordable homes nationwide, ensuring clear guidelines and meeting realistic targets. The federal government should work with state authorities to reduce development compliance cost and identify state land for the development of affordable housing.
The removal of RPGT from the sixth year onwards could promote investment in property. Furthermore, it may be necessary for the government to impose independent market and feasibility studies for all development projects in order to curb building in the wrong places with the wrong price structure.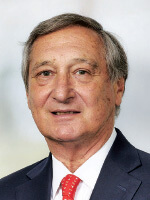 Datuk Christopher Boyd
Consultant Director
Savills Malaysia
In 1H2019, figures for Greater Kuala Lumpur show that the property market picked up slightly, with 27,500 residential property transactions recorded with a total value of RM14.4billion. This represents an increase of 5.7% in volume and 6% in total value. Many of these transactions were agreed to in late 2018, so we will wait to see whether this is the beginning of a trend that will span the whole year.
Taking into account the cyclical nature of the market, softening asking prices and the continuing growth of the economy, we anticipate that sales volume will continue to pick up in 2020. However, this is unlikely to translate into higher values because of the weight of new supply in the pipeline. For example, we will see 96,500 high-rise units (in the sector priced over RM500 psf) being completed in Greater KL over the next three years. This is an increase of 12.5% per annum over existing supply — far more than can possibly be taken up. And so, the overhang is likely to increase.
It is a buyers' market and investors and homebuyers should shop around for bargains in both the primary and secondary markets. Do not take a short-term view. Over 7 to 10 years, you are bound to see substantial capital appreciation. For high-rises, take particular care to check the history of maintenance of common areas. For landed property, almost anything you can find in Wilayah under RM1 million would be a sound investment.
My wish for 2020 is for continued economic growth and political stability. The property market does go through swings and cycles but, essentially, it is self-regulating and does not need a lot of help from the government.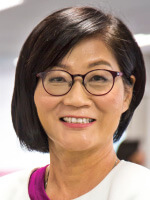 YY Lau
Country Head
JLL Property Services (Malaysia) Sdn Bhd
There were some early positive signs in the property market in 2019, one of them was higher approved bank mortgages. According to Bank Negara Malaysia, approved mortgages in July totalled RM11.12 billion, which was the highest since December 2014 with RM11.37 billion.
The HOC and stamp duty waivers to deal with overhang property helped alleviate the situation. In 2Q2019, there was an increase in loan applications.
Budget 2020's lowering of the minimum foreign property purchase to RM600,000 from RM1 million for completed high-rise units will help reduce the number of unsold units, particularly in Kuala Lumpur.
There was renewed interest in the industrial property sector. Economic growth was between 4% and 5% per annum and exports have remained resilient. Due to the US-China trade tensions, there has been strong foreign direct investment (FDI) inflow for the local manufacturing sector, which rose 97.2% in 1H2019 to RM49.5 billion from RM25.1 billion a year ago.
The office sector performed better than in 2018 as interest returned to the central business district. Several completions have increased the vacancy rate but rents remained stable. KL Fringe saw strong occupancy and raised rents.
Commercial properties, particularly prime shopping malls, remained stable in terms of vacancy and rental rates.
Moving into 2020, we are optimistic that the market will perform better as there were early signs of a market recovery in 2019, along with the lowered threshold for foreign homebuyers, inflow of FDI and continued government support for the property sector.
Approved FDI in the service sector has increased compared with 1H2019. The Principal Hub 2.0 Tax Incentives, aimed to attract MNCs to conduct business in Malaysia, have been enhanced, thus we expect the office sector to perform better over the next few years.
It will be a better year for the retail sector as consumer sentiment improves. The completion of several malls in Kuala Lumpur will bring new tenants and experiences for the community.
In the residential sector, the government has foreigner-friendly policies with five-year visa requirements, extendable for another five years. The MM2H programme has a relatively low entry point (RM500,000 fixed deposit) compared with other countries like Singapore (invest at least S$2.5 million, or RM7.6 million, in a new business entity).
Now is the best time for investors to buy properties in a down market. Also, offices are a good opportunity for value-add investment as prices have moderated and landlords are motivated to sell. There are also conversion opportunities, from office to hospitality products.
Going forward, we hope the government will try to attract more FDI as many foreign MNCs are looking beyond China for diversification. Both the office and industrial sectors are likely to benefit from this. A reduction in red tape for industries when they start business — manage and monitor the processes from application until approval — would help.
There should be incentives for maintenance and internal infrastructure and upkeep of industrial parks should be provided, as well as training in property management for those running offices and industrial parks so that Malaysia is in a better position to compete with other countries.
Lastly, to have transparent, accurate and up-to-date data from Napic. This is essential for stakeholders and investors to make the right decisions on real estate development.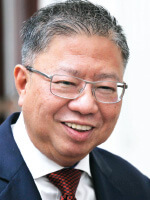 Michael Geh
Senior Partner
Raine & Horne International
Zaki + Partners Sdn Bhd
In 1H2019, residential property transactions in Malaysia stood at 99,922 units valued at RM34.65 billion, compared with 103,185 units worth RM37.09 billion in the same period a year ago. We expect the total number of residential property transactions for the full-year 2019 to reach 204,840 units worth RM71.03 billion.
The total number of property transactions in Penang in 1H2019 was 8,242 units, worth RM4.04 billion, slightly lower than that of 1H2018 with 8,303 units at RM4.29 billion. Residential property transactions in the state in 1H2019 contributed 6,039 units, worth RM2.46 billion, with the main contributing property types being 2- to 3-storey terraced houses (18%), flats (17%) and condominums/apartments (16%). By district, the transactions for residential properties were mostly in Timur Laut (32%) and Seberang Perai Tengah (25%).
For the whole of 2019, we expect the total number of residential property transactions in Penang to reach 12,936 units costing RM5.5 billion.
We expect the upward trend in terms of units sold to continue in 2020, due to the announcements in Budget 2020 in lowering the property price threshold for foreign buyers that will stimulate the property market.
The protests in Hong Kong have also positively fuelled our market with international purchases in the urban centres of Kuala Lumpur, Penang, Johor Baru and Kota Kinabalu. This was an expected bonus for the Malaysian property market.
First-time homebuyers should take the opportunity offered by the wide range of incentives under the HOC. Investors should choose transit-oriented developments or properties that are near existing and future LRT/MRT stations.
We hope for further extension of the HOC, as well a review of the RPGT. There should also be some stimulus incentives for properties in the secondary market.