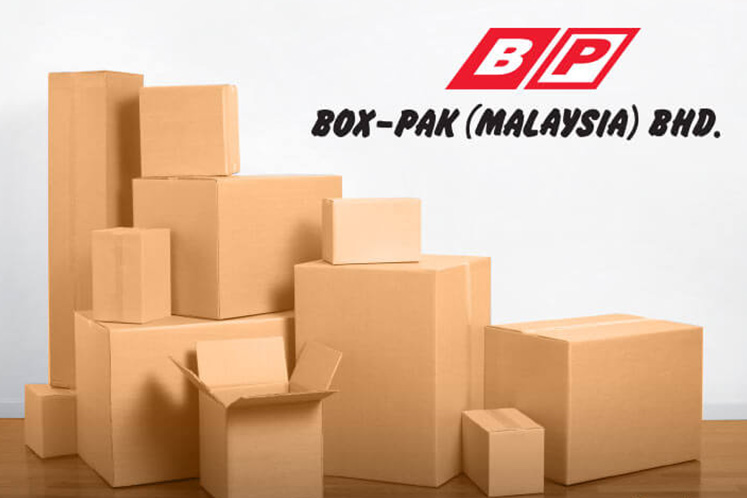 KUALA LUMPUR (Aug 20): Box-Pak (M) Bhd saw its net loss narrow to RM1.71 million in the second quarter for the period ended June 30, 2018 (2QFY18) from RM4.33 million a year ago, as its gross profit improved on the back of higher average selling prices in Malaysia and Vietnam.
As a result, its loss per share shrank to 1.43 sen per share compared with 3.61 sen per share in 2QFY17.
Quarterly revenue also improved by 10% to RM148.8 million compared with RM135.2 million in 2QFY17, mainly due to increase in sales volume and selling prices, which was adjusted to absorb the increase in paper cost.
For the cumulative six months (1HFY18), Box-Pak's net loss fell to RM7.71 million from RM10.1 million a year ago on improved gross profit to RM19 million from RM18.7 million a year ago.
Revenue came in higher by 11.2% to RM287.1 million in 1HFY18 compared with RM258.2 million in 1HFY17.
In a filing with Bursa Malaysia today, Box-Pak said moving forward, the management will monitor closely changes in the Government's policies following the change of Government after the 14th General Election in May, in order to gauge the impact to its operations in Malaysia.
It however noted that the anticipated change in the tax regime following the proposed abolishment of goods and services tax and the proposed reintroduction of sales and services tax is not expected to have any major effect on the group's operations.
"Construction of the group's new plant in Myanmar is currently in progress and the plant is expected to commence operations in the coming quarter. Initial operation loss is expected," it said.
Box-Pak expects to see improvement to its earnings during 2HFY18 barring any unforeseen circumstances.
Box-Pak shares were untraded today. The stock last closed at RM1.16, giving it a market capitalisation of RM139.25 million.