This article first appeared in The Edge Malaysia Weekly, on August 24, 2020 - August 30, 2020.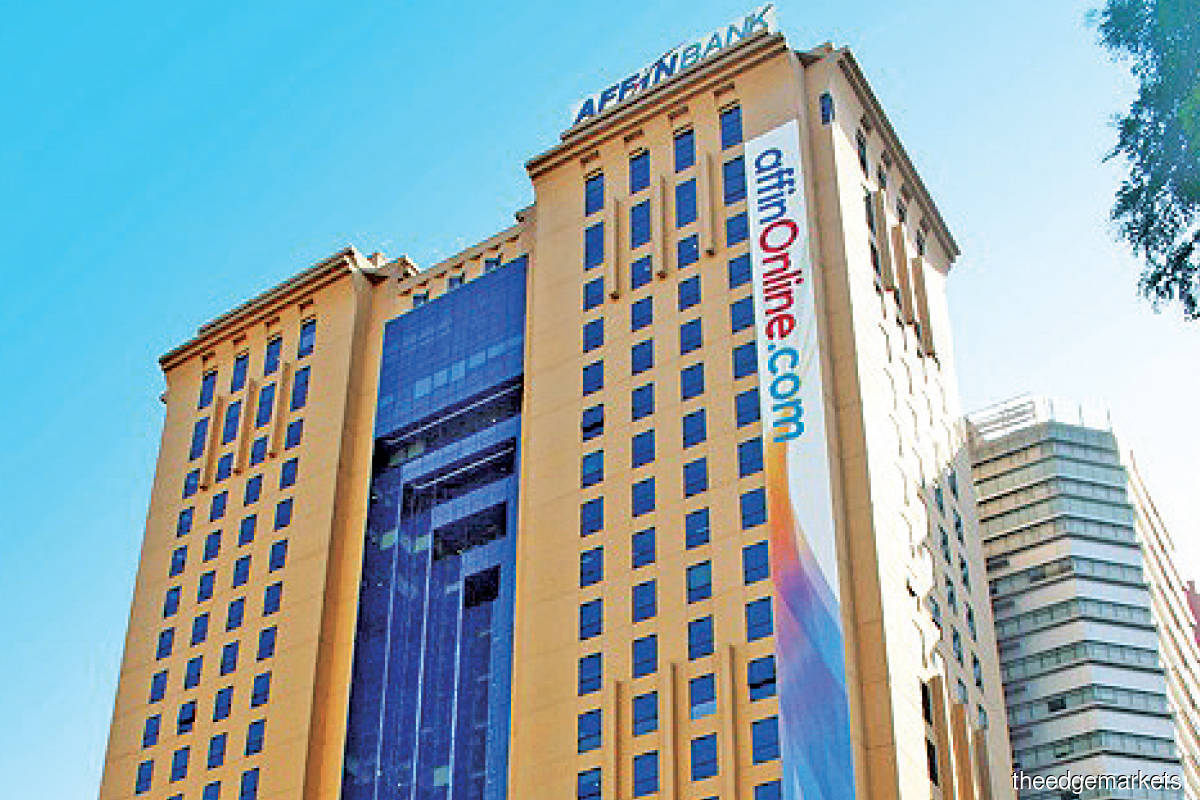 DEBT-laden Boustead Holdings Bhd is accelerating its asset sales with plans to divest more than RM1 billion worth of properties to shore up its cash position, sources say.
The diversified conglomerate, which has sold or put up for sale assets and land worth a total of RM770 million over the past 18 months, is said to be seeking buyers for other assets that it owns. "There is more to come [assets to be sold]," one source tells The Edge, but stops short of identifying the assets.
Properties currently owned by the group include hospitality asset Royal Chulan Damansara and Royale Chulan Hyde Park in London, retail asset The Curve and office assets such as Wisma Boustead and Menara Boustead in Kuala Lumpur as well as Menara Boustead in Penang.
It is learnt that the Menara Boustead in Penang and an asset in Kenny Hills may be up for sale while the group may prefer to hold on to the Menara Boustead building in Jalan Raja Chulan, where the group's headquarters is located.
The latest assets Boustead has put up for sale are the 22-year-old Menara Affin office building in Jalan Raja Chulan and two parcels of freehold commercial land measuring 2.96 acres in Mutiara Damansara.
Last month, The Edge reported that Boustead had debts to the tune of RM5.4 billion and had planned a rationalisation of non-core, low-yielding assets over the next few years to help the group with its cash flow needs. Of the figure mentioned, RM4.7 billion is its company-level debt as at end-2019.
Boustead began to offload some of its assets last year. In March, the group sold the Royale Chulan Bukit Bintang hotel to Singapore-based Hotel Royal Ltd for RM197 million. Subsequently, it started seeking a buyer for two adjacent parcels measuring 1.71 acres at the corner of Jalan Bukit Bintang and Jalan Pudu, held equally by Boustead and Yew Capital Management (M) Sdn Bhd. Last month, the group inked a deal with Binastra Land Sdn Bhd to sell a 2.93-acre parcel of land in Jalan Cochrane for RM138 million (see table).
How much will Menara Affin fetch?
Menara Affin currently houses the headquarters of Affin Bank Bhd, an associate company of Boustead. Sitting on a 0.84-acre freehold plot, the 20-storey building offers a net lettable area (NLA) of 200,756 sq ft. It is unclear whether the sale of the office building has been on the cards since the bank purchased land in Tun Razak Exchange (TRX) in 2015 to house its new headquarters, or whether this is part of Boustead's ongoing debt restructuring exercise. The company did not immediately respond to a request for comment.
It is noteworthy that Menara Affin is not the only building in Jalan Raja Chulan that has been put up for sale. In July last year, The Edge reported that Permodalan Nasional Bhd (PNB) had put up for sale Menara MIDF, located next to Menara Affin. It was reported that the sale had come ahead of Malaysian Industrial Development Finance Bhd's (MIDF) — the building's sole tenant and a wholly-owned subsidiary of PNB — relocation to the PNB 118 building when it is ready.
At the time, industry players were saying that the asking price for the 21-storey building, which is next door to Holiday Inn Express, was about RM140 million to RM150 million. The 41-year-old building was acquired in 2009 in a corporate exercise. It has a gross floor area (GFA) of 190,000 sq ft and an NLA of 160,000 sq ft.
Four months later in November, theedgemarkets.com reported that Great Eastern Life Assurance (M) Bhd, a unit of Singapore-listed Great Eastern Holdings Ltd, had called for bids for the Menara Weld office building and The Weld Shopping Centre. The buildings are located a few doors away from Menara Affin.
The insurer had set a reserve price of RM270 million for the landmark building — comprising a 26-storey office tower and an adjoining six-storey retail mall — located at the corner of Jalan Raja Chulan and Jalan P Ramlee. The building has an NLA of 400,000 sq ft and 445 parking bays. The tender for the sale closed in December 2019.
Neither PNB nor Great Eastern responded to questions sent by The Edge on the status of the sale.
ExaStrata Solutions Sdn Bhd chief real estate consultant Adzman Shah Mohd Ariffin notes that Menara Affin has been put up for sale at a challenging period. "The building is quite dated and may have to be retrofitted to meet the current demand for high-specification Grade A buildings and to attract high-quality tenants," he says, estimating that the building may be valued at between RM700 and RM800 psf, giving it a price range of RM140 million to RM160 million.
"With the current economic downturn and the Covid-19 pandemic, looking for a buyer for Menara Affin may not be easy. However, time is on their side and they can slowly look for the right buyer until the bank moves to its new headquarters in TRX next year," says James Wong, managing director of real estate valuer VPC Alliance (M) Sdn Bhd.
He points out that there have not been many transactions of office buildings in the vicinity recently. "A notable sale is that of Menara AIMS located in Changkat Raja Chulan, which was sold for RM92 million or RM763 psf on July 8 last year," he says.
Wong acknowledges that along the commercial office belt of Jalan Raja Chulan, Menara MIDF and Menara Great Eastern were previously put up for sale. "Generally, the book value of Menara Affin at RM147.5 million reflects the current market value of this office building," he says.
Should PNB's Menara MIDF still be available for sale, it would be interesting to see whether the eventual buyer picks up both Menara Affin and Menara MIDF to potentially redevelop or reposition the assets.
Boustead has appointed CBRE | WTW as the exclusive marketing agent for Menara Affin. Last weekend, the real estate agent placed an advertisement to invite expressions of interest (EOI) for an office building in Kuala Lumpur's central business district. The asset has a net initial yield of about 6% and the stage 1 closing date for the EOI is Sept 11.
In 2015, Affin Bank bought 54,266 sq ft of land in TRX for RM255 million to build a 47-storey building with a GFA of 823,439 sq ft. The site has a 15.2 plot ratio. It was reported that 43 floors of the tower would sit atop a four-storey podium while a three-storey basement car park would offer 605 bays. The building would also feature a banking hall, an auditorium and convention facilities.
Affin Bank said at the time that its offices were located in rented premises at five locations and that it wanted to move its staff to one location. The bank added that the move would also provide it with cost savings as it was paying an annual rent of RM26 million, which was expected to "escalate yearly".
In September 2018, IJM Corp Bhd's wholly-owned subsidiary IJM Construction Sdn Bhd was awarded a RM505 million superstructure contract by Affin Bank to construct the building. This means the bank has already spent at least RM760 million on its new headquarters.
This project was originally expected to be ready by end-2020. It is learnt that there have been delays in the completion, including those caused by the Movement Control Order. However, at least two sources say Affin Bank is likely to move into the new building late next year.
Meanwhile, the closing date for stage 1 of the EOI for the Mutiara Damansara land is Sept 18.