This article first appeared in The Edge Financial Daily, on April 25, 2019.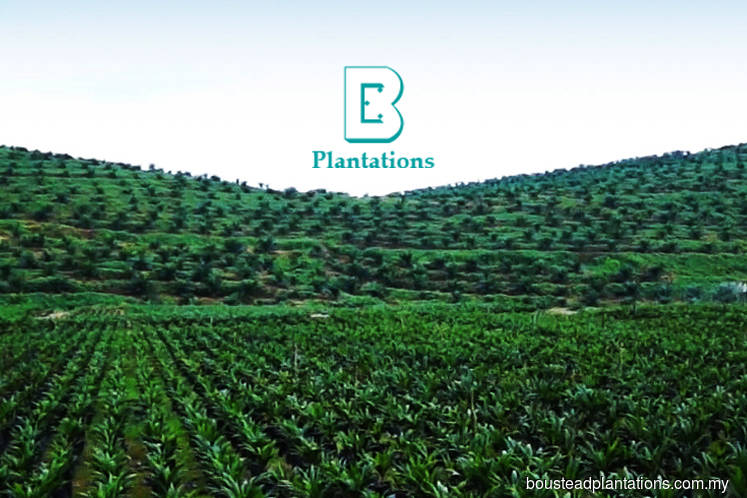 PETALING JAYA: Boustead Plantations Bhd expects the average crude palm oil (CPO) price in 2019 to be higher compared with 2018 but is uncertain if this will be enough to bring the group back into the black.
Its chief executive officer Chow Kok Choy said the group could not predict whether or not Boustead Plantations will post a net profit for the year ended Dec 31, 2019 (FY19) as the group is a price taker.
"We are upstream, we have to depend on the price, and there is no way out of it. We can't determine the price like a manufacturer; our profit is based on the CPO price.
"We can't predict what is going to happen nine months forward," Chow told a media conference after the group's annual general meeting yesterday.
For FY18, Boustead Plantations posted a net loss of RM51.78 million, the first time the group had posted a loss since its listing in 1973. Revenue fell 23.2% year-on-year to RM584.01 million.
The group expects the 2019 average CPO price to be between RM2,200 and RM2,300 per tonne. Chow said this was a conservative projection compared to the RM1,950 to RM2,450 projection made at the Palm and Lauric Oils Price Outlook Conference in Kuala Lumpur in March.
Chow said CPO prices bottomed at RM1,710 last November, and Boustead Plantations expects an uptick in prices this year.
"For this first quarter for 2019, we saw a recovery of prices on a 6% quarter-on-quarter basis," he said.
He added that in the near term, prices would potentially move sideways due to the "non-conclusive" US-China trade war.
Chow said due to lower soybean exports to China, the overall global vegetable oil consumption would go down.
He added that the current blight of African swine fever on the Chinese hog industry will result in a cull of 50% of pigs destined for consumption, which would result in a slowdown in soybean demand.
Chow said the group expects the soybean to CPO premium to narrow and possibly reach parity as the prices for soybeans will drop and the demand for palm oil as a replacement product will be present.
On another matter, Chow said the group's current gearing level stands at 0.5 times, and it is looking to reduce the gearing level to 0.2 times by 2022.
In order to achieve this, the group is in part looking at selling RM1 billion to RM1.2 billion worth of plantation properties near urban areas in Malaysia for the next three to four years.
"We have land with potential property value, and we have quite a number of properties which have got potential. The plan over the next three to four years is to monetise these pieces of land," said Chow.
Plantation land near urban areas were selected because of higher upkeep costs and limited labour supply. When asked for the location and the total area the prospective disposals would be in, Chow said he could not disclose such details as yet.
When asked why the group is looking to purchase more land, Chow said the purchase of more plantation land would allow it to achieve economies of scale.
"Going forward we need size in our strategy. We aim to have 100,000 hectares (ha)... currently, we have 93,000ha.
"As an upstream player, we are a price taker if you are not big enough you are not going to be competitive," said Chow.
For FY18, the group had long-term borrowings amounting to RM373.09 million, short-term borrowings of RM744.6 million, and a gearing level of 0.4 times.
Last August, the group announced that it was purchasing 17 pieces of oil palm plantation land totalling 4,915.25ha in Sabah, inclusive of a 75 tonnes per hour palm oil mill for RM397 million, with the purchase being partly funded by RM350 million in bank borrowings.