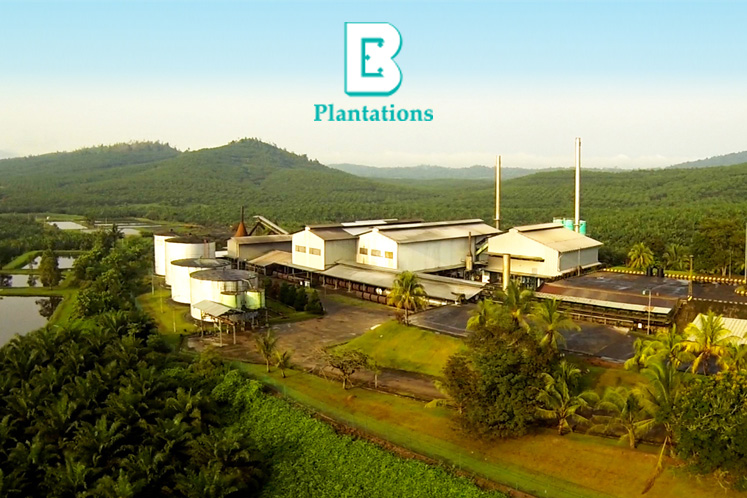 KUALA LUMPUR (Aug 1): Boustead Plantations Bhd is acquiring 17 pieces of oil palm plantation land totalling 4,915.25ha in Sabah, together with a palm oil mill and buildings, machineries and vehicles for RM397 million cash.
Boustead Plantations said the move is to replace some of the group's plantation lands in Peninsular Malaysia, which were disposed of in recent years, with sizable plantation lands in Sabah at a lower cost.
"This is in view of the rapid development in Peninsular Malaysia which has resulted in land being less viable for plantation activities. This strategy also presents the group with the opportunity to improve its income over the long term for its future growth," it added.
In a filing with Bursa Malaysia today, Boustead Plantations said its wholly-owned subsidiary Boustead Rimba Nilai Sdn Bhd (BRNSB), has entered into a sale and purchase agreement (SPA) with 12 parties for the acquisition of the lands, which are located  in the districts of Beluran, Kinabatangan and Labuk & Sugut.
"The plantation lands are centrally located within the group's existing estates as well as the recently-acquired Pertama Estates. The plantation lands, together with these estates, will form a large business unit in Sandakan, which allows the group to further expand its market presence in the state," it added.
It added that the acquisition of the mill will now replace the group's initial plan to construct a new palm oil mill in one of the Pertama Estates.
Boustead Plantations noted that it intends to fund the proposed acquisition through internal funds and borrowings.
After taking into account the additional bank borrowings of RM350 million to be obtained by Boustead Plantations Group to partly fund the proposed acquisition, its gearing is expected to increase by 0.14 times to 0.19 times from 0.05 times as at Dec 31, 2017.
With regards to the plantation assets, the purchase consideration of RM393.3 million represents a premium of RM3.7 million or 0.94% over their market value. The market value excludes a workshop and building materials located on one of the pieces of plantation lands.
Boustead Plantations said between the execution of the SPA and the completion date, BRNSB will be entitled to appoint a representative at its own cost to observe the running of the plantation assets to ensure a smooth transition and handover to BRNSB on the completion date.
Upon completion of the proposed acquisition, the total plantation land bank held by Boustead Plantations Group will increase by about 5% to 98,332ha from 93,417ha. This also represents an increase of about 6% in total planted area under oil palms to 79,427ha from 74,985ha.
The proposed acquisition is expected to be completed by the first quarter of 2019.
Affin Hwang Investment Bank Bhd has been appointed as the principal adviser and transaction agent for the exercise.
Boustead Plantations shares closed down one sen or 0.78% at RM1.27 today, with 222,600 shares done, bringing it a market capitalisation of RM2.87 billion.