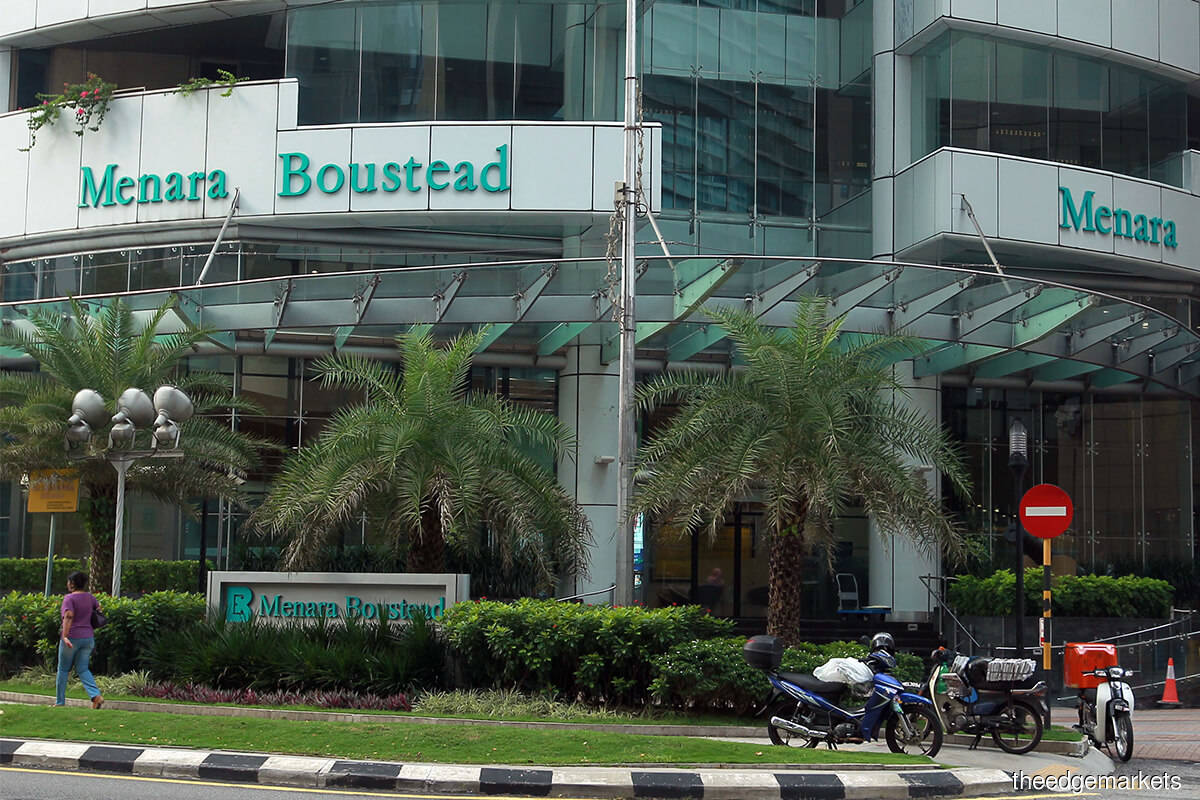 KUALA LUMPUR (Oct 13): Boustead Holdings Bhd's subsidiary, Boustead Naval Shipyard Sdn Bhd, has obtained a restraining order from the High Court until Oct 30 against one creditor.
The order was granted by Judicial Commissioner Liza Chan Sow Keng.
The ad interim restraining order until the end of the month against the creditor is part of the company's move to enter into a proposed scheme of arrangement.
It was previously reported that Boustead Naval Shipyard could be facing financial difficulties following a winding-up petition filed by MTU Services (Malaysia) Sdn Bhd in July over an alleged debt of RM56.04 million.
MTU Services filed the petition on July 3.
"MTU [Services has] alleged that Boustead Naval Shipyard is indebted to them for a total sum of RM56.04 million for the equipment supplied and services it provided to the company," Boustead said in an announcement to Bursa in July.
However, it is understood that the restraining order granted to Boustead Naval Shipyard does not apply to MTU Services.
Boustead Naval Shipyard was represented by lawyers Lee Shih and Nathalie Ker of Messrs Lim Chee Wee Partnership.
Boustead Holdings, a 59.44%­-owned flagship of Lembaga Tabung Angkatan Tentera, announced to Bursa Malaysia that its unit Boustead Naval Shipyard has applied to the Kuala Lumpur High Court pursuant to Sections 366 and 368 of the Companies Act 2016 ("Act") for, among others, the following orders:
(a) An order pursuant to Section 366(1) of the Act to summon meetings of the creditors of Boustead Naval Shipyard or any class of them for the purpose of considering and if deemed appropriate, to approve with or without modification, a proposed scheme of arrangement and compromise between Boustead Naval Shipyard and its creditors; and
(b) A restraining order pursuant to Section 368 of the Act whereby, among others, all proceedings and/or further proceedings and/or future proceedings in any action or proceedings against Boustead Naval Shipyard and/or its assets, including but not limited to court, winding up and arbitration proceedings as well as any intended or future proceedings ("Restraining Order"). The Restraining Order excludes the financial institution creditors of Boustead Naval Shipyard.
The ad interim restraining order will not restrain or stay the continuation of the legal proceedings brought by MTU Services and Ingat Kawan Sdn Bhd, according to the announcement.
Besides its financial woes, Boustead Naval Shipyard's incomplete project has caught attention as well.
The Edge weekly has reported that the company is understood to be seeking a substantial amount of funds from the federal government to complete a RM9 billion littoral combat ships (LCS) project awarded sometime back.
To recap, in December 2011, Boustead Naval Shipyard received a letter of award from the Ministry of Defence to design, construct, equip, instal, commission, integrate, test and conduct trials and deliver six Second Generation Patrol Vessels Littoral Combat Ships (Frigate Class) at a contract value of RM9 billion.
The LCS contract was originally slated for completion last year and is hanging in the balance, with a large amount of funds already drawn down but none of the vessels completed.