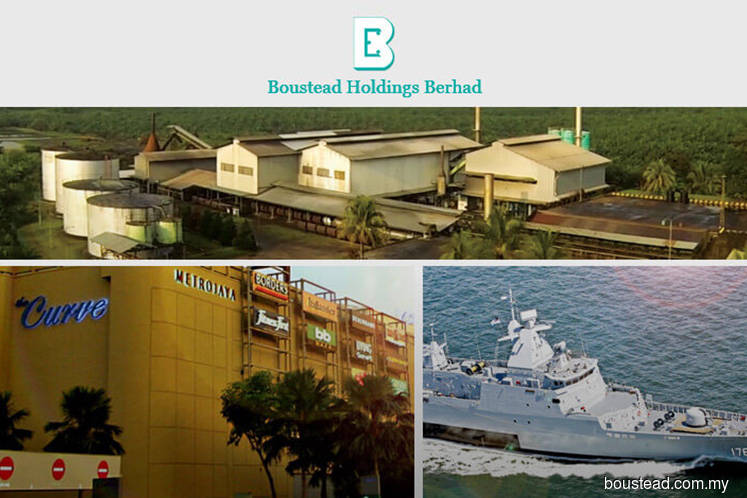 KUALA LUMPUR (Feb 28): Boustead Holdings Bhd's net profit for the fourth quarter ended Dec 31, 2017 fell 28.7% to RM86.1 million from RM120.7 million a year ago due to weaker other operating income and share of loss in joint venture companies.
Revenue for the quarter rose to RM2.79 billion from RM2.42 billion a year earlier.
Earnings per share dipped to 4.25 sen from 5.95 sen previously.
Boustead declared a fourth interim dividend of 2.5 sen to be paid on March 29.
For the financial year ended Dec 31 (FY17), Boustead's net profit rose to RM462 million from RM369 million a year earlier, on the back of revenue of RM10.02 billion versus RM8.37 billion in the prior year.
On its prospects, the conglomerate said the outlook is positive for the year ahead, on the back of sustained growth in advanced economies and key emerging markets.
However, it said global downside risks such as sluggish productivities in major economies and geopolitical uncertainties as well as volatility of commodity prices and concern on cost of living on the domestic front may impede growth.
In a separate statement, Boustead deputy chairman and group managing director Tan Sri Lodin Wok Kamaruddin said the group's results were mainly driven by gains realised on disposal of plantation lands, coupled with positive contributions from all of its divisions.
"Once again, the group's diversified nature enabled us to remain resilient amidst a challenging environment.
"Moving ahead, we will continue to leverage on our strengths to maintain our momentum and deliver sustained earnings," he said.
At the midday break today, Boustead was flat at RM2.79 with 57,800 shares done.