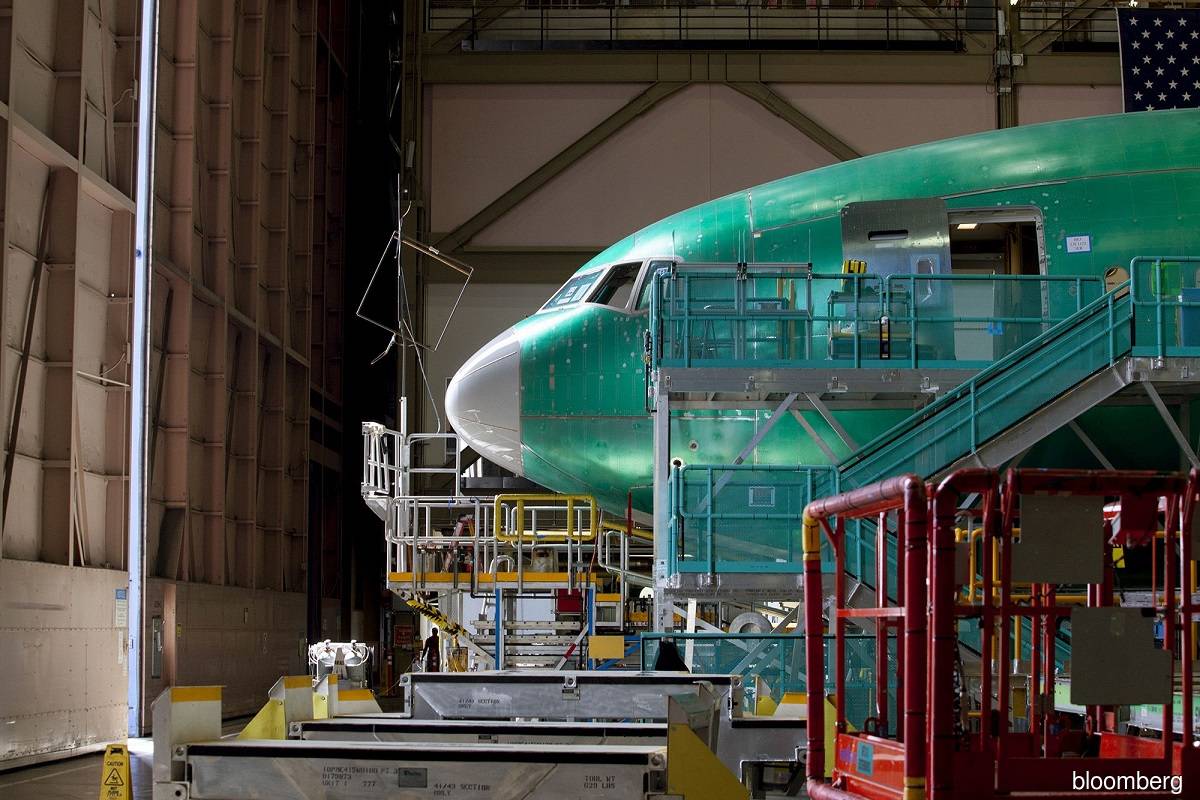 CHICAGO (June 8): Boeing Co expanded its sales lead over Airbus SE last month as airlines snapped up 737 MAX jets to gird for surging air travel amid the retreat of the coronavirus pandemic in North America and Europe.
Gross orders totalled 73 planes in May, including 61 for the single-aisle MAX, Boeing said on Tuesday on its website. Southwest Airlines Co bolstered the tally by agreeing to take an additional 34 MAX 7 planes, the smallest model, next year. The carrier will also step up deliveries through mid-decade and add another 32 options for handovers in 2026 and 2027.
Boeing is booking its strongest commercial-aircraft orders since 2018 as it works to re-establish the 737 MAX — and placate customers with discounts — after two fatal crashes and the longest jetliner grounding in US history. The US plane-maker posted sales gains even as factory snarls and regulatory paperwork hampered deliveries of the MAX early in the month and prompted another halt to 787 Dreamliner shipments.
Southwest's latest order and accelerated deliveries indicate that Boeing has holes in its near-term delivery schedule as it races to catch up to Airbus' narrow-body output, said Bloomberg Intelligence analyst George Ferguson.
For Boeing, the Southwest deal "is a good endorsement of the airplane", Ferguson said. "I think it's an indication the 2022 skyline isn't in great shape yet."
Delivery delays
For the year, Boeing has tallied 380 airplane orders on a gross basis, with 177 net sales. Airbus has 31 more cancellations than gross sales so far.
Deliveries are another story, however, as Boeing grapples with quality problems in its factories and stepped-up scrutiny from US regulators. Last month, Airbus shipped 50 jetliners to Boeing's 17. Deliveries unlock the lion's share of customer payments for aircraft.
A US accounting provision helped Boeing's order backlog swell to 4,121 in May as more airlines started to emerge from the collapse of air travel that accompanied the spread of the Covid-19 virus last year. The Chicago-based company added back 73 airplanes to its total based on its assessment of at-risk sales. Wide-body jets such as the 777 and Dreamliner accounted for 23 of the restored orders.
Boeing also recorded 53 order cancellations and conversions, all but five of them for the latest 737 version. The tally includes 14 MAX jets that were scrapped by Norwegian Air Shuttle ASA and 34 by Grupo Aeromexico SAB as the two carriers restructure operations.