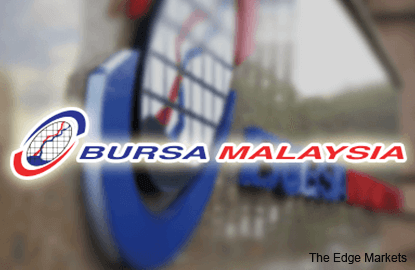 KUALA LUMPUR (Dec 16): There is a strong independent element present at the board of 450 public listed companies reviewed by Bursa Malaysia Bhd in its second annual corporate governance disclosures assessment, according to its chief regulatory officer Selvarany Rasiah.
"Our assessment showed that boards are [complying] with the one-third independent director requirement. In addition, about 85% of companies have separated the role of chairman and chief executive director (CEO), 75% of companies has a chairman and CEO that is not related, 43% has independent chairman, about 60% disclose the policy of tenure and 78% of companies undertook assessment of their independent directors on annual basis voluntarily," she said.
Presenting the findings to the media today, she said companies' disclosures pointed to the fact that there was a strong element of independence present at the board level and that the companies were providing enough emphasis on this area of independence.
According to the second report on analysis of corporate governance disclosures in annual reports released today, Bursa Malaysia found that the 450 companies under review had high level of compliance with the local bourse's listing requirement and adherence to best practices stated in the Malaysian Code on Corporate Governance.
Based on the findings, big companies made up 21% of total companies under review, with market capitalisation of more than RM1 billion, leading the score with an average score of 72%.
This is followed by medium companies and small (less than RM500 million) listed issuers with average score of 66% and 62% respectively. Medium and small companies made up of 12% and 67% respectively, of total companies analysed by the exchange.
The companies were reviewed based on their corporate governance statement contained in their annual reports with financial year ended Dec 31, 2013 to Sept 30, 2014.
On the reason for the high scores achieved by large cap companies, Selvarany said: "Undoubtedly, the large cap companies will lead the way in any market, and they are supported by better resources, so they can devote more time to this area."
"But I wish to highlight that 67% [of the] companies in this assessment comprise small cap. But what is heartening to note [is that] even our small cap are doing well; they score an average of 62%, which is above average in disclosures," Selvarany added.
The areas that needed improvements in disclosures include weak justifications for re-appointing independent directors beyond nine years; disclosures on the board's role during a financial year; new director's appointment criteria; whistle-blowing policies; processes in identifying, evaluating and managing risk; and assessment of suitability and independence of external auditors.
"One area that I would like to highlight is how the board discharges its obligations. Most companies state that directors exercise [their] roles in deciding the strategies; however, while some companies are exemplary, for example they state the details of the strategy meeting, others provide brief details. I think this area is where a company can provide more information," she said
On the whistle-blowing policy, Selvarany said companies disclose the existence of the policy but did not provide information on the scope and implementation of the policy and any incidences that arise from the policy.
Selvarany added that apart from the overall report released today, an individual report on a company that identifies its strength and weakness would be provided to the company.
"Our expectation is for companies to assess and study this report and further build on the strength that is already there and fill in the gaps noted in respect of each company," she added.
She noted that Bursa Malaysia had looked at 300 companies in 2014 and the same 300 companies would be assessed again in 2016, therefore a meaningful comparison can only be drawn after the assessment next year.
"As an exchange, we have a strong focus in building the standards of good governance in place. The result of this assessment is a testament to the fact that our market is underpinned by very strong framework for investor protection," she added.