This article first appeared in The Edge Financial Daily, on April 9, 2019.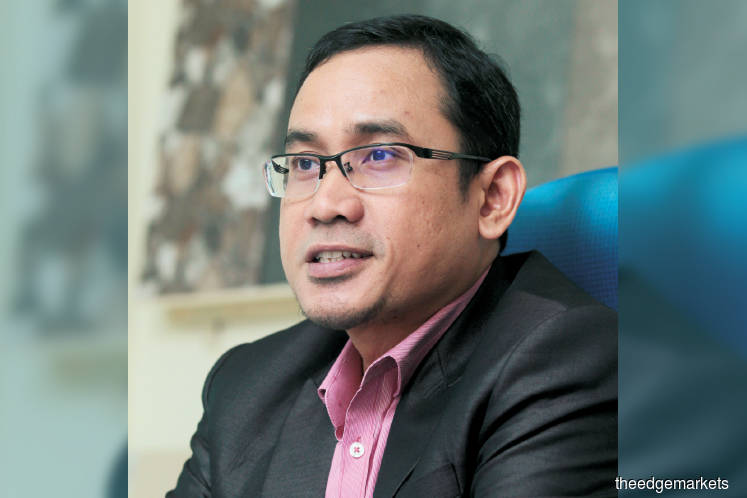 Zulkarnin says the company is seeking a 'reputable partner' to jointly develop its 500-acre land in Semenyih. Photo by Suhaimi Yusuf
KUALA LUMPUR: There appears to be a boardroom tussle brewing in Seacera Group Bhd.
Yesterday, the company told Bursa Malaysia that it had filed a legal action seeking a declaration that a notice of intention and a notice of extraordinary general meeting (EGM), sent out by property developer Tiger Synergy Bhd executive chairman Datuk Tan Wei Lian, are null and void.
It is also seeking unspecified damages from Tan, who, according to Bloomberg data, is Seacera's single largest shareholder with a 13.96% stake as at March 25.
Tan sent out the notices to Seacera on March 28 to have an EGM held on April 29, proposing the removal of two Seacera directors, to be replaced by himself and four others.
In response, Seacera told Bursa yesterday that it had filed an originating summons against Tan to void the notices. "The company has also filed an application to injunct Datuk Tan Wei Lian from, inter alia, taking any further steps in respect of the notice of intention and the EGM notice. The company will make a further announcement once the cause papers are extracted," according to Seacera's filing.
Its group managing director Zulkarnin Ariffin told The Edge Financial Daily that the company is challenging the validity of Tan's notices based on its lawyers' advice, without elaborating. "The damages will be up to the court to decide," he said.
"We are not fighting. We just [want] the proper procedure of laws [to be observed] as we think all matters must be done accordingly.
"Everyone needs to follow the procedures, as advised by [our] lawyers. Otherwise, we will set a bad precedent," he added.
Reputable partner sought to jointly develop Semenyih 'jewel'
Zulkarnin, who held a press briefing earlier in the day to provide updates on the group's recent corporate exercises, said the tile manufacturer is seeking a "reputable partner" to jointly develop its 500-acre (202.34ha) land in Semenyih.
Zulkarnin said the company, having diversified into property development and construction, had received quite a number of interests from property developers, and is now in a "serious discussion" with a township developer to jointly develop the asset.
However, Zulkarnin said Seacera is not writing off the possibility of selling the plot, as the company has no "expertise" in developing it.
The parcel, which he deemed as the group's "main jewel", has an estimated gross development value of RM10 billion that can be realised over 15 to 20 years. The plot's net book value stood at RM800 million as at end-2018, according to Zulkarnin.
Zulkarnin also said one of the company's major plans for this year is to clean up its books to pare down debts. It had a net debt of RM23.84 million, with total bank borrowings of RM29.31 million as at Dec 31, 2018.
Therefore, the company is also looking to sell three of its assets, comprising pieces of industrial land and buildings outside the Klang Valley, to raise some RM60 million.
On April 16, the company will be convening an EGM seeking shareholders' approval to undertake a proposed capitalisation and private placement to raise some RM24.6 million, based on a share issuance and placement price of 21 sen apiece.
Under the proposal, the group intends to issue 149.09 million new shares and place out 126.34 million shares of its existing issued share capital to third-party investors yet to be identified.
Zulkarnin said proceeds from the private placement are to settle some RM31.38 million of RM68.04 million that the group owes its creditors.
Seacera shares slipped one sen or 3.03% to 32 sen yesterday, with a market capitalisation of RM152.85 million. In the past 12 months, the stock has retreated nearly 45%.