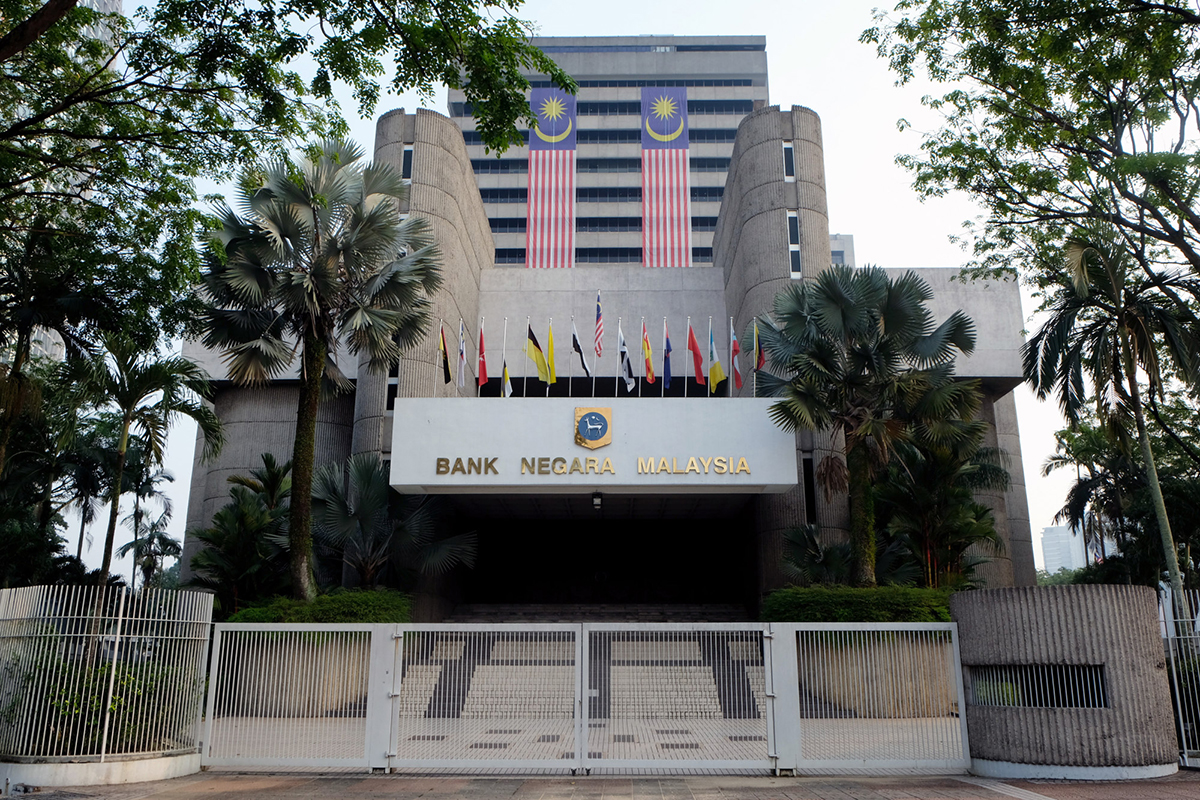 KUALA LUMPUR (Sept 3): RM93 million out of billions of ringgit deposited into the accounts of Genneva Malaysia Sdn Bhd (GMSB) will be the subject of a forfeiture suit Bank Negara Malaysia (BNM) plans to initiate in the Sessions Court.
Sources with the central bank told theedgemarkets.com the amount left in the accounts of the scandalised gold-trading firm, which was not disclosed in court today.
High Court Judicial Commissioner (JC) Datuk Ahmad Shahrir Mohd Salleh told prosecutors from BNM to file their application in the Sessions Court by Oct 2, where the trial involving GMSB, its directors and advisers originated.
This comes after BNM Deputy Public Prosecutor (DPP) Alvin Ong told the court that they would be making the application under the Banking and Financial Institutions Act 1989 (BAFIA) and the Anti-Money Laundering, Anti-Terrorism Financing and Proceeds of Unlawful Activities Act 2002 (AMLATFPUAA) where GMSB and some of the key individuals were charged with.
This is despite a lawyer representing GMSB telling the court that the forfeiture application should not be heard until all parties have exhausted their appeal. According to the lawyer, the firm has filed a notice of appeal and the matter has been fixed for case management in the Court of Appeal (COA) on Nov 12.
Lawyer Cheow Wee, who represented some of the depositors, told theedgemarkets.com that the clients wanted to know how they can claim their money.
"Some of them had put their entire life savings and some had already passed away," he said.
On Aug 4, Ahmad Shahrir found GMSB guilty of illegal deposit-taking and money laundering, and orderd the company to pay a RM450 million fine.
The JC also sentenced eight individuals, who were either former directors or advisers of GMSB or two other companies, to jail terms ranging from four to nine years, and fines of RM1 million to RM4 million each, for each charge that includes illegal deposit-taking and money laundering.
All eight individuals had filed notices of appeal against the convictions and sentences, and their final appeal will be heard in the COA.
The depositors affected by the scam can make their claims either through third-party proceedings, when the notice issued for forfeiture under BAFIA and AMLATFPUAA by BNM has been gazetted by the Sessions Court, or by filing a civil suit against GMSB.
The seizure and freezing of GMSB's accounts began on Oct 1 and 2, 2012, when the police, Ministry of Domestic Trade, Cooperatives and Consumerism, Companies Commission of Malaysia and BNM raided its premises and those of its affiliates.
The central bank revealed that RM99.8 million from GMSB's accounts and 126kg of gold were seized during the raids.
Then deputy finance minister Datuk Dr Awang Adek Hussin told Parliament that the total investment in GMSB's gold scheme, which had affected some 35,000 depositors, ranged from RM4 billion to RM10 billion.
Edited by Lam Jian Wyn