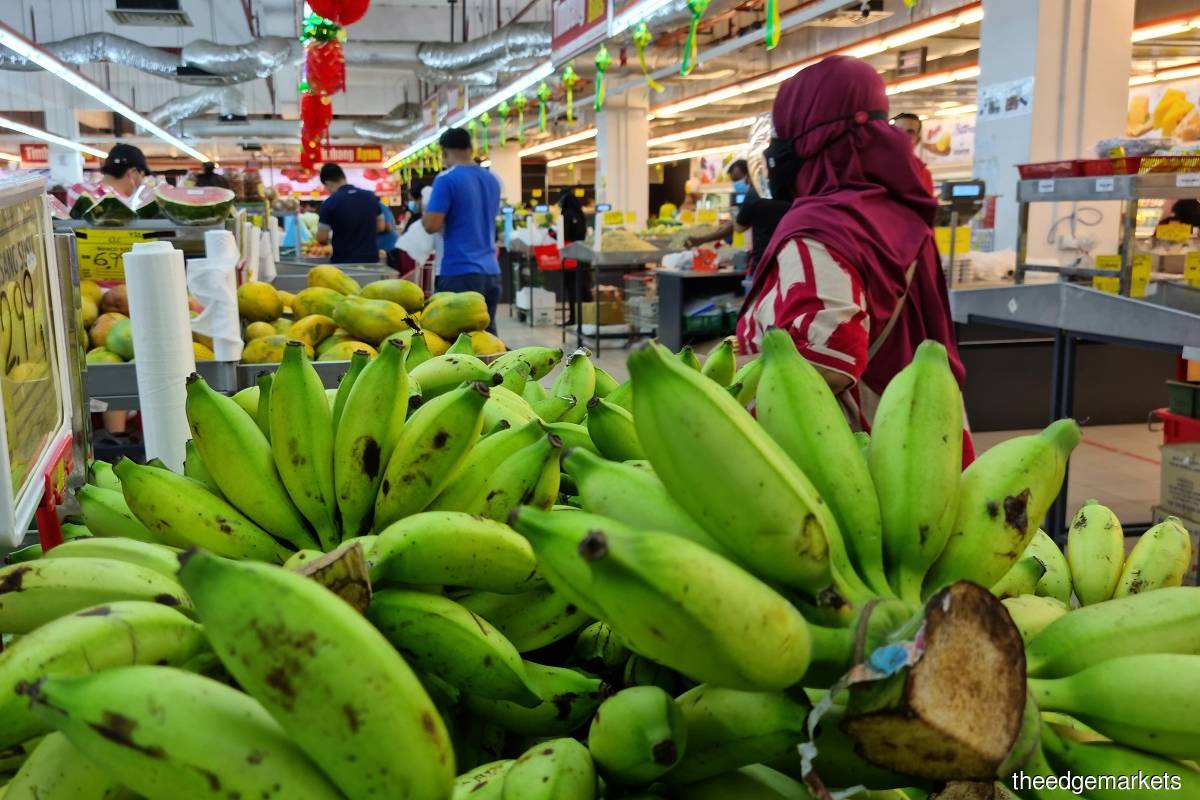 KUALA LUMPUR (March 30): Structural reforms are needed to address income and cost factors to enhance households' resilience against future shocks, Bank Negara Malaysia (BNM) said.
In its 2021 Annual Report, the central bank said the elevated cost of living is a long-standing issue, which had been exacerbated by the Covid-19 pandemic, amid disrupted supply chains which resulted in supply-demand imbalances.
"Short-term solutions, while warranted in some circumstances, would not prevent this issue from recurring and may result in unintended consequences. Consequently, structural reforms addressing both income and cost factors are essential to enhance households' resilience against future shocks," it said.
The central bank also explained the distinction between the cost of living and inflation, with the former referring to the amount of household spending, including financial obligations, to maintain a certain standard of living.
Given that spending patterns are a function of households' income level, location and consumption baskets, it said the cost of living differs from one household to another.
Meanwhile, Consumer Price Index (CPI) inflation captures increases in consumer prices and is often used to assess changes in the cost of living, it said, although households may feel that CPI inflation is not reflective of price changes that are observed on a day-to-day basis. This, it said, is because CPI inflation tracks price changes for a fixed basket of items that represents the average spending pattern among households, and does not take into account households' income.
Besides that, households likely use different information sets when assessing changes in the cost of living and are predominantly driven by price changes for items frequently purchased — referred to as frequency bias and measurable by the Everyday Price Index or EPI — as opposed to more durable items. Households also have a tendency to remember price increases as opposed to decreases, it said, adding this is referred to as memory bias and can be measured by the Perceived Price Index.
Looking at price movements in the CPI basket, BNM said price pressures had been driven by specific items — fuel, electricity, fresh meat, furniture and furnishings, eggs, and materials for maintenance and the repair of dwellings — which account for 20% of the basket.
These price pressures were due to external factors — both global and domestic — such as elevated freight costs due to container shortages that led to higher import prices, higher energy prices worldwide, and the rise in global prices of food grains such as soybean and corn.
For example, the surge in global prices of soybean and corn to multi-year highs in 2021 impacted domestic producers in the form of higher import prices and increased costs for livestock operators, which resulted in higher chicken and egg prices for consumers.
Some food producers also faced difficulties to immediately meet the increased consumer demand as restrictions were lifted, while adverse weather conditions compounded these difficulties, the central bank said.
While higher prices pose difficulty for households, the severity varies from one household to another. For the bottom 40% income group (B40) households which spend a bigger proportion of their monthly income on food (35% of consumption expenditure) — compared to the middle 40% or M40 (30%) and top 20% or T20 (23%) households — the implication is that when price pressures are driven by food items, the cost of living pressures will disproportionately affect the lower-income households more.
"Secondly, the pandemic has brought about weak income growth. This means that in the face of marked price increases, some households face greater difficulty sustaining their consumption. To the extent that lower income households have a relatively smaller net income (income net expenditure and financial obligations), this leaves them relatively more vulnerable to cost of living pressures," the central bank said.
Hence, addressing the cost of living issue requires action on both the income and cost fronts, said BNM.
While the pandemic caused a significant shock to income, it said the ensuing economic recovery provides a window of opportunity to pursue policies intended to create jobs with high productivity and higher income.
On the other hand, it said addressing costs requires an examination of the supply chain, which includes diversifying food import sources to mitigate concentration risk.
"Moreover, incentivising quality investments in the agro-food sector could better safeguard food prices against future shocks. Given undue reliance on low-productivity practices and with the threat of disruptions from climate change, such a measure can reduce the risk of cost of living from being amplified in the long run," said the bank.
Read more stories from the BNM Annual Report 2021 here.