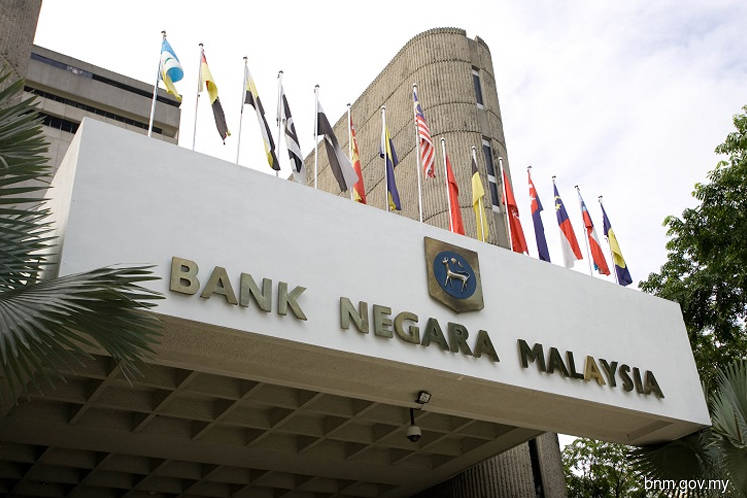 KUALA LUMPUR (Feb 24): Bank Negara Malaysia (BNM) said today that the central bank is closely monitoring conditions within financial markets, in light of recent developments that are currently unfolding.
"While ringgit movements will continue to be market determined, BNM's market operations will ensure sufficient liquidity and orderly financial market conditions," BNM said in a statement today.
BNM did not specify in its statement as to what these recent developments were.
Today, the ringgit weakened while the Malaysian stock market fell substantially, amid an unusual confluence of factors including the Covid-19 global outbreak, lower crude oil prices and Malaysia's political uncertainty.
The ringgit depreciated to its weakest level today against the US dollar at 4.2271, while the FBM KLCI closed down 41.14 points or 2.69% at 1,490.06.
Investors are closely watching Malaysia's political landscape after unexpected talks yesterday (Sunday, Feb 23) between Tun Dr Mahathir Mohamad's Parti Pribumi Bersatu Malaysia and opposition parties to form a new government, which would exclude PKR president Datuk Seri Anwar Ibrahim.
Today, news reports quoting the Prime Minister's Office's statement reported Dr Mahathir had submitted his resignation letter as prime minister to the Yang di-Pertuan Agong at 1pm.
(story updated)