This article first appeared in The Edge Financial Daily, on April 9, 2018.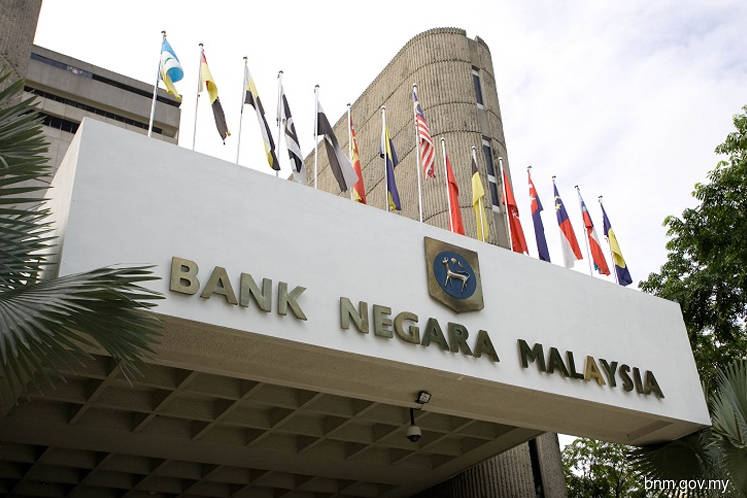 KUALA LUMPUR: In February, Bank Negara Malaysia (BNM) finalised its guideline on Anti-Money Laundering (AML) and Combating the Financing of Terrorism (CFT) for digital currencies, outlining the reporting obligations for cryptocurrency exchanges.
The paper — a follow-up to the draft it released in December last year — sets out the minimum requirements and standards a reporting institution must observe. The aim is to increase transparency of activities relating to digital currencies, and mitigate risks that reporting institutions may be used as conduits for illegal activities.
"We have finalised the issuance of the guideline in February and now all cryptocurrency exchanges and token issuers must register with us, so that we can monitor them. So far, five exchanges have registered with us," said BNM governor Tan Sri Muhammad Ibrahim during a recent media briefing on the bank's 2018 annual report.
However, he stressed that this does not imply authorisation, licencing, endorsement or validation of cryptocurrency-related activities by the central bank. BNM also does not recognise cryptocurrencies as legal tender.
The requirements have been largely welcomed by digital currency exchanges and blockchain players operating in Malaysia, though several said this would result in higher costs.
Aditya Mishra, co-founder and chief operating officer of blockchain-powered private markets investment firm Zenprivex, said the AML and know your customer (KYC) requirements should be standard best practice, as there could be global implications if these are not observed.
"The costs might be higher in the short term, but there are a number of third party providers who maintain global databases and provide these services," he said, naming firms such as IdentityMind, Jumio and Cynopsis as examples.
Aditya said most quality projects in the blockchain space have been expecting regulations to come in and are prepared for the most part to comply with the AML and KYC requirements.
South Africa-based Luno — the largest digital asset exchange in Malaysia which facilitates the trading of ringgit, bitcoin and ethereum — said it fully supports the requirements.
The company has been in active engagement with BNM, providing information and data on the best practices in terms of KYC and AML requirements, which contributed to the new reporting requirements.
"The reporting requirements are quite fair and mainly focused on AML monitoring, which is something we fully support. Luno has actually been working closely with BNM over the past year through workshops and compliance sessions, all towards ensuring that the Malaysian ecosystem for digital currencies is robust," said Luno Malaysia marketing and community lead Aaron Tang.
According to the guideline, reporting institutions are subject to transparency and tighter customer due diligence obligations which include risk profiling of users, identification of politically exposed persons, the hiring of a compliance officer and submission of data and statistics to the central bank.
These measures will increase the cost for digital exchanges to operate in Malaysia, but Tang said they are necessary.
"We view these higher operational costs as a necessary part of operating a digital currency business in Malaysia. At Luno, this is a core part of how we operate our exchanges globally and in Malaysia as well," he said.
Tang added that Luno has already set up a team dedicated to compliance for its operations around the world, even before any government put in place compliance requirements.
He said most governments have been scrutinising digital currencies amid the massive rise in adoption, taking into account various issues before classifying this new asset class, which takes time.
Japan, he said, has been leading the pack in digital currency exchange regulation. The country has started issuing licenses to the exchanges, while other governments like South Korea, Australia and the US are actively discussing their own regulations, he said.
"We feel BNM has moved faster than other regulators in the region in putting reporting requirements in place," he said.
Only a fraction of transactions will get regulated
Dow Jones global director of due diligence Gavin Proudley, however, highlights that the government will only be able to monitor a small segment of the cryptocurrency market, as it only has power over entities located in Malaysia.
"The Malaysian government will be able to regulate entities in Malaysia but the nature of blockchain is that the vast majority of actors involved are not in Malaysia, so just one tiny fraction of the transactions are being regulated," he said.
Proudley, whose work with Dow Jones involves helping his clients manage financial crime, corruption and reputational risk, also acknowledged that enforcing cryptocurrency regulation would not be easy — not just in Malaysia but also in developed economies like the UK and US.
This is because of the decentralisation aspect of cryptocurrency, he said, referring to the blockchain technology it uses — as opposed to centralised control of conventional or fiat money under a banking system. A blockchain is essentially a growing public transaction database that functions as a distributed ledger.
"I think regulating cryptocurrency is going to be difficult in the UK, US and Malaysia. Government and financial regulators are thinking hard about it and I don't think anyone has got the answer yet," said Proudley.
He added that the regulation of cryptocurrencies has to go hand-in-hand with adoption by large financial institutions. Hence, he expects greater regulation once institutions start adopting the use of the digital assets.
Given his line of work, he said the biggest concern he has about cryptocurrencies is the lack of transparency, which makes it difficult to manage risks without knowing the party at the other end of the transaction, and whether or not the said party represents a risk.
"If you do not know who the transacting parties are — as it is often the case with initial coin offerings (ICOs) and other cryptocurrency transactions — then you are not able to understand the risks, and therefore not able to manage those risks," he said.
An ICO, which is unregulated, involves the issuing of digital coins or tokens to raise funds, and it is easier for companies to do as opposed to conducting an initial public offering (IPO).
Last year, there was a huge spike in companies issuing their own digital assets, which raised over US$5.6 billion of capital during the year, according to cryptocurrency data provider, TokenData.
While this fundraising method has mostly been used by start-ups, bigger corporations are now looking at it, including AirAsia Bhd which recently announced it was looking to launch its own cryptocurrency, dubbed BigCoin.