This article first appeared in The Edge Financial Daily, on November 8, 2017.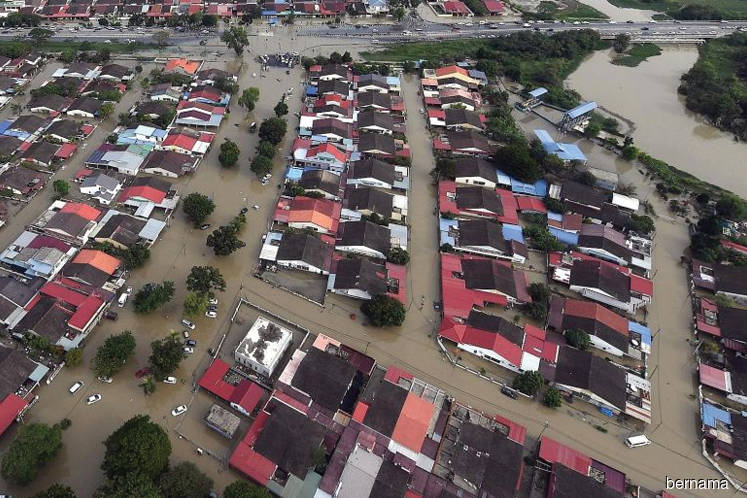 KUALA LUMPUR: Bank Negara Malaysia (BNM) has announced that small and medium enterprises (SMEs) affected by the recent floods in the northern states of Malaysia can apply for its Disaster Relief Facility worth RM500 million to alleviate their financial burden.
Under the facility, SMEs in districts identified by the National Disaster Management Agency as flood disaster areas can obtain financing at a concessionary rate from any commercial, Islamic or development financial institutions regulated by the central bank, to assist them in resuming their business operations.
Applications for the facility are open until May 31 next year, BNM said in a statement. The maximum amount of financing is RM500,000 per group of companies, and must be used for working capital and the purpose of repairs or purchases of assets, to replace those damaged by the floods. The effective financing rate chargeable is up to 2.25% per annum.
Successful applicants get a financing tenure of up to five years, with a grace period of six months for financing repayments. Additionally, financing obtained through Credit Guarantee Corp Malaysia Bhd will be provided with a 60% guarantee on the financing.
"Financial institutions have also committed to give priority to all requests for assistance from customers affected by the floods," BNM said.
Local banks offer moratorium on financing repayment
Malayan Banking Bhd (Maybank), CIMB Bank Bhd, RHB Bank Bhd, Public Bank Bhd, Public Islamic Bank Bhd, and Bank Islam Malaysia Bhd are offering aid to those affected by the floods in Penang by giving six-month moratoriums on repayments.
These banks are waiving charges applicable for the replacement of bank-related documents as well, such as automated teller machine cards, cheque books and passbooks destroyed or lost in the floods. 
Maybank's moratorium covers the deferment of monthly instalments on a case-to-case basis for its Penang customers, with consumer, business and SME banking loans for up to six months. It will also consider affected credit card customers' requests for waivers of late or finance charges and applications to increase their credit limits during this period.
CIMB's six-month repayment relief is offered to customers in Penang and Kedah, and applicable to all secured individual and enterprise or commercial banking loans and financing, including term financing and financing related to homes, business premises and Amanah Saham Bumiputera (ASB). Auto loans, personal financing, and credit card interest or late charges are applicable under the relief as well. CIMB would also expedite the processing of insurance claims due to the floods in Penang and Kedah. Additionally, CIMB is waiving charges on requests for statement and premature cancellation of fixed deposits with one-month tenure.
Separately, Bank Islam launched its "Prihatin" programme for customers affected by the floods. The six-month moratorium applies to its products with monthly instalment payments and the compensation fee (Ta'widh) imposed on customers' accounts during the period.
As for Public Bank and Public Islamic Bank, customers — an individual or a business — have up to six months to make their monthly instalment payments for house financing, hire purchase, credit cards, and other loans and financing facilities.
On a case-to-case and need-to basis, it said it will accommodate affected customers' requests to restructure loans and financing, and to reschedule their monthly repayments.
Similarly, RHB has deferred loan instalment servicing for affected customers in Penang for six months and offered a waiver of late charges for housing loans and ASB financing. Its customers are also offered up to three months of extension of repayment on personal financing, auto finance and EASY loans. Up to a total of RM500 can be waived for late payment charges and interest on affected credit cards for three months. RHB is also considering, on a case-by-case basis, a moratorium assistance for its SME clients.