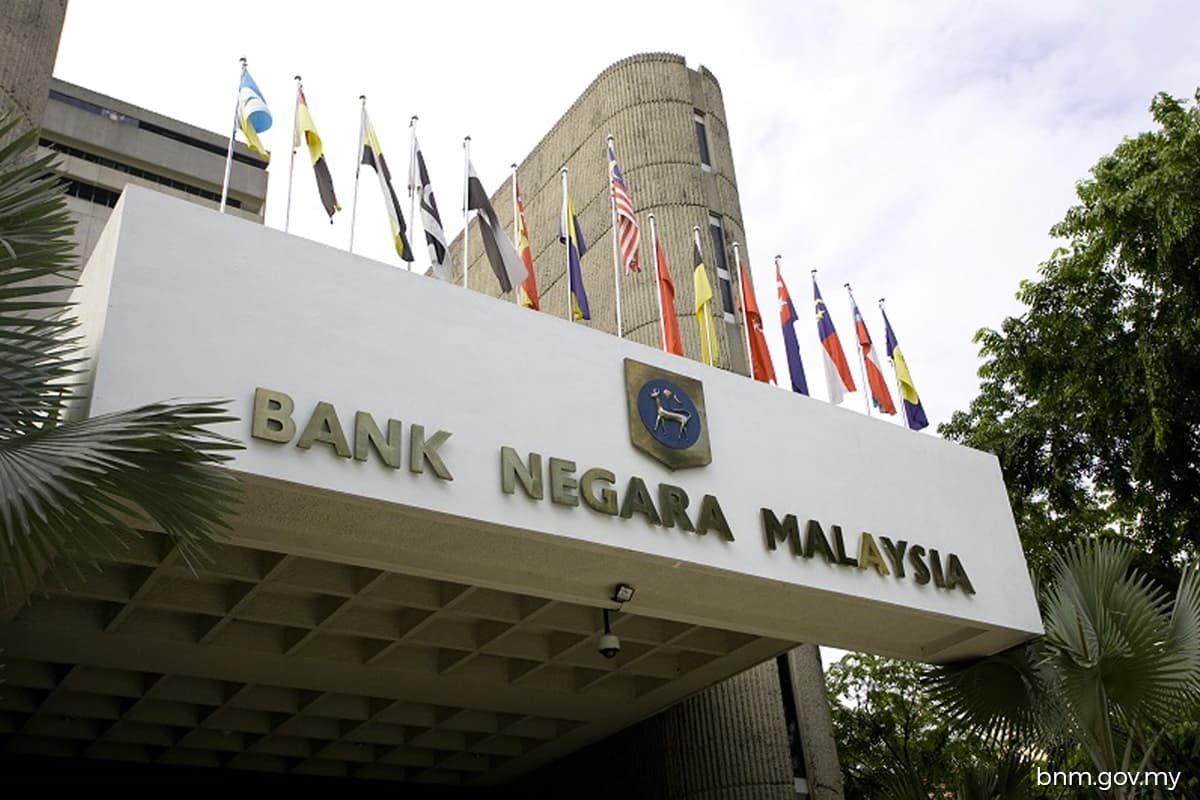 KUALA LUMPUR (March 31): Malaysia's 2020 financial account recorded a higher net outflow of RM79.1 billion, compared with a net outflow of RM33.8 billion a year earlier, due mainly to higher outflows in the portfolio and other investment accounts and as net FDI inflows moderated to RM13.9 billion amid a contraction in global economic activity, Covid-19-driven domestic lockdown measures and low commodity prices, according to Bank Negara Malaysia (BNM).
In BNM's Economic and Monetary Review 2020 report published today, the central bank said the financial account's direct investment account component registered a marginal net outflow of RM200 million, compared to a net inflow of RM5.6 billion a year earlier, as net FDI inflows moderated to RM13.9 billion.
Malaysia's financial account, current account and capital account are components of the country's balance of payments, recording transactions undertaken by entities in the country with other global entities.
BNM said that in the third quarter of 2020 (3Q20), the country's FDI recorded its first net outflow since 4Q09, driven by significant outflows from debt instruments. 
"Nevertheless, this was temporary as FDI recorded net inflows in the following quarter, supported by higher equity injections and inflows from debt instruments. Singapore (30.1% of net FDI for the year), Thailand (24.7%) and China (16.9%) were the top contributors to FDI for the year.
"By economic activity, the moderation in net FDI inflows was broad-based, driven mainly by the real estate and professional services industries as well as the manufacturing and mining sectors. Despite the moderation in overall FDI, there were pockets of improvement for selected industries, most notably in the financial services and information and communications," BNM said.
BNM said the country's portfolio investment account registered a higher net outflow of RM49.1 billion in 2020, compared with a net outflow of RM29 billion a year earlier, due mainly to higher resident investments abroad.
These investments were driven by domestic institutional investors in both equity and debt securities, in line with their continued efforts to diversify risk exposure and enhance portfolio returns, BNM said.
"Meanwhile, non-resident portfolio investment registered a smaller net inflow of RM8.5 billion (2019: +RM12.6 billion) as non-residents liquidated domestic equity securities amid significant global uncertainties during the Covid-19 crisis. 
"This trend was also observed in other regional equity markets. This was partly offset by higher non-resident portfolio inflows into the domestic debt market, driven by the easing of global financial conditions and an improvement in investor sentiment following the unprecedented policy support to address the adverse economic impact of the [Covid-19] pandemic," BNM said.
According to BNM, the country's other investment account recorded a net outflow of RM31.4 billion in 2020, compared with a net outflow of RM9.9 billion a year earlier, due to net repayment of interbank borrowings and withdrawals of deposit placements from the banking sector. 
 
BNM said this reflected lower external liquidity needs of onshore banks amid a sharp contraction in global and domestic economic activities and maturing back-to-back intra-group/branch borrowing and lending transactions by banks in the Labuan International Business and Financial Centre. 
"Some domestic banks also benefitted from higher domestic foreign currency deposits, thus reducing the need for interbank funding from non-residents," BNM said.
Read more stories from the BNM Annual Report 2020 here.