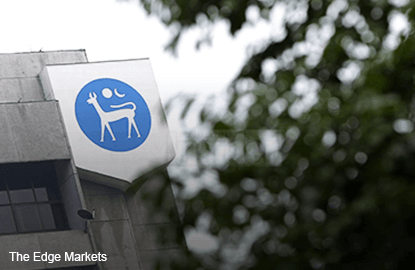 KUALA LUMPUR (May 19): Bank Negara Malaysia (BNM) has maintained the Overnight Policy Rate (OPR) at 3.25% following its Monetary Policy Committee (MPC) meeting today.
In a statement today, BNM said that at the current level of the OPR, the stance of monetary policy is accommodative and supportive of economic activity.
The central bank went on to say the MPC recognises there are downside risks in the global economic and financial environment and is closely monitoring and assessing their implications on domestic price stability and growth.
"This is to ensure that the monetary policy stance is consistent with sustainable growth of the Malaysian economy.
"The MPC also decided for future Monetary Policy Statements to be released at 3pm on the second day of the MPC meeting," said BNM.
BNM said global economic expansion had continued, albeit at a more moderate pace, across major advanced and emerging market economies in the first quarter of the year.
"In Asia, domestic demand remains the key contributor to growth amid continued weakness in the external sector. Volatility in the international financial markets has receded and investor sentiments have improved, although this is susceptible to policy and market developments.
"Looking ahead, structural issues and geopolitical developments will continue to constrain growth of the global economy despite the highly accommodative monetary conditions," said BNM.
For Malaysia, BNM said growth moderated slightly in the first quarter of the year, in line with earlier expectations.
"Going forward, economic activity is expected to improve with domestic demand remaining the key driver of growth.
"Private consumption is expected to expand further, supported by continued growth in wages and employment, and the additional disposable income from measures announced during the 2016 Budget Recalibration," said BNM.
The central bank noted that while the growth of private investment has moderated due to lower investment by the oil and gas industry and commodities sector, overall investment activity will remain supported by the implementation of infrastructure projects and capital spending in the manufacturing and services sectors.
"The external sector will continue to be constrained by weak external environment. The prospects are therefore for the economy to expand by 4%–4.5% in 2016.
"Inflation averaged 3.4% in the first quarter of 2016, and is expected to trend lower for the rest of the year due to the low energy and commodity prices and the generally subdued global inflation," said BNM.
Overall the domestic financial conditions have remained stable, said BNM, with the sound financial system, improved liquidity in the domestic financial system, continued orderly functioning of the financial and foreign exchange markets, and financial institutions operating with strong capital and liquidity buffers.
"The growth of financing to the private sector is consistent with the pace of economic activity and financing conditions remain supportive of economic growth," said BNM.