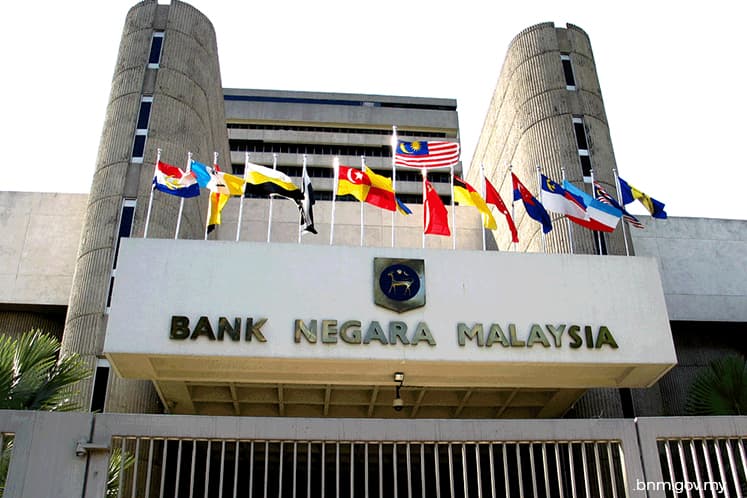 KUALA LUMPUR (Sept 7): The Monetary Policy Committee of Bank Negara Malaysia (BNM) decided at its meeting today to maintain its overnight policy rate (OPR) at 3%. 
The decision came amid expectations of stronger-than-anticipated growth in the Malaysian economy this year, driven by "positive global growth outlook and stronger spillovers from the external sector to the domestic economy," BNM said. 
"At the current level of the OPR, the stance of monetary policy remains accommodative.
"In the advanced economies, both consumption and investment continue to improve. In Asia, growth is driven by sustained domestic activity and strong external demand. These developments point to sustained momentum in global growth," added the central bank in a statement.
BNM however noted the outlook may be affected by political and policy developments in major economies, as well as geopolitical risks.
The central bank said domestic demand remains as the key growth driver in the Malaysian economy, supported by improving incomes and overall labour market conditions, infrastructure projects and sustained capital investment by firms that are mainly in the manufacturing and services sectors.
"Banking system liquidity remains sufficient with financial institutions continuing to operate with strong capital and liquidity buffers," BNM said. "The growth of financing to the private sector has been sustained and is supportive of economic activity," it added.
Additionally, BNM said headline inflation has continued its moderating trend — it declined to 3.2% in July, mainly thanks to lower domestic fuel prices. 
"Going forward, headline inflation is projected to moderate on expectations of a smaller effect from global cost factors.
"Underlying inflation, as measured by core inflation, will be sustained by the more robust domestic demand, but is expected to remain contained," the statement added.