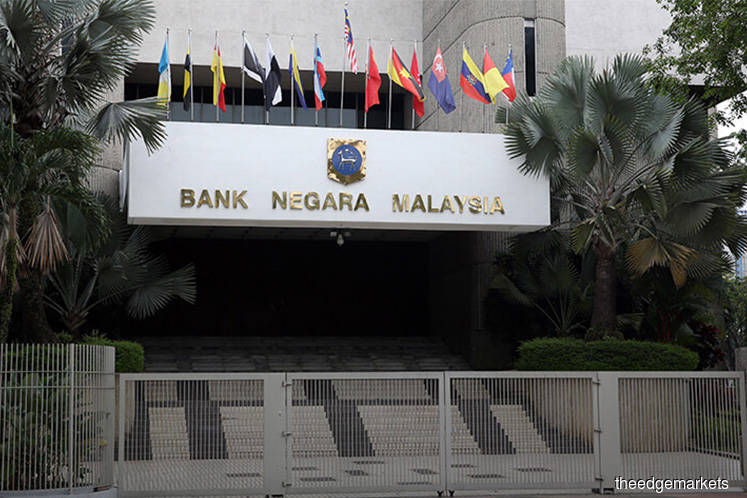 KUALA LUMPUR (Nov 9): Bank Negara Malaysia (BNM)'s Monetary Policy Committee (MPC) is keeping the Overnight Policy Rate (OPR) at 3%, as it expects Malaysia's growth to remain strong in 2018, amid a strengthening global economy.
In a statement today, it said that at the current key rate level, the stance of monetary policy remains accommodative.
"Both the domestic and external sectors continue to register strong performance. Growth momentum has been lifted by stronger spillovers from the external sector to the domestic economy as firms invest in productive capacity, raise wages and hire more workers," it said.
"For 2018, domestic demand is expected to remain the key source of growth. Private consumption will remain the largest driver of growth, supported by continued improvements in income and overall labour market conditions," it added.
It also said investment will be sustained by infrastructure projects and higher capital investment in the manufacturing and services sectors. "The external sector will provide additional impetus to the economy. Overall, the assessment is for growth to remain strong in 2018," it highlighted.
It said headline inflation for 2017 as a whole is expected to be at the upper end of the forecast range, after noting that headline inflation increased to 4.3% in September, arising from higher global prices of refined oil caused by disruptions in the global supply.
"Moving into 2018, headline inflation is projected to moderate on expectations of a smaller effect from global cost factors. Nevertheless, the trend of headline inflation will be dependent on future global oil prices which remain highly uncertain. Underlying inflation, as measured by core inflation, will be sustained by robust domestic demand," it said.
It also noted that the domestic financial markets have been resilient, while the ringgit has strengthened to better reflect the country's economic fundamentals.
The growth of financing to the private sector has also been sustained and is supportive of economic activity, it said.
"Given the strength of the global and domestic macroeconomic conditions, the MPC may consider reviewing the current degree of monetary accommodation. This is to ensure the sustainability of the growth prospects of the Malaysian economy," it added.
The statement also noted that MPC will meet six times next year, for two days each. The dates are Jan 24 and 25, March 6 and 7, May 9 and 10, July 10 and 11, Sept 4 and 5, and Nov 7 and 8.